If you are living in the neighborhood of New York City and are willing to continue your studies in an excellence-delivering college, then Baruch College must be your first choice. Their education programs are for graduate and undergraduate students. More than 15,000 students were part of it from different countries. In every new semester of Baruch College, many fresh students apply and transfer from other universities to their campus. The applicants who want to move from another college must submit all the documents required by the college to include them in accepted candidates. This article will share details related to the Baruch College transfer acceptance rate.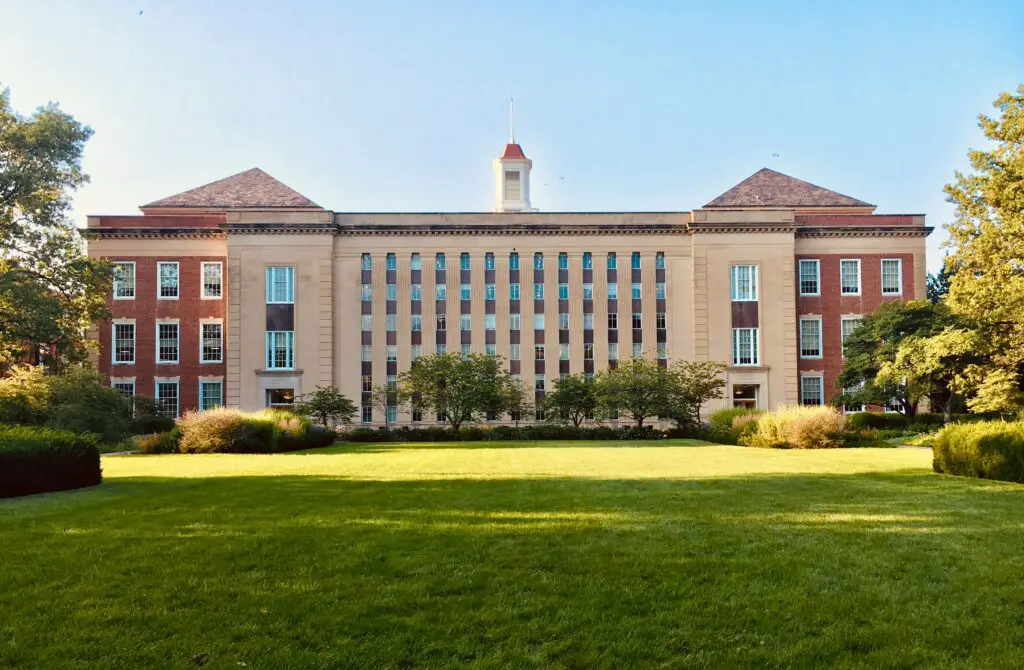 Baruch College
The number of transfer applications received in 2019 was 4974. Among those applications, the University accepted an application from 2253 students. So we can say that the transfer acceptance rate of Baruch College was 45.3% in 2019. Getting transferred and accepted to Baruch College is challenging. The transfer-student ratio at Baruch College is 11%. In 2022 admissions, the acceptance rate was 51%. The number of students accepted in 2022 was 11,849, whereas the total number of students who applied was 23,434.
Baruch College Transfer Students
Baruch College has a transfer center to assist all transfer students so that they can easily transition to Baruch College. Your status is considered as a transfer student when you previously attended a college or a university since you graduated from secondary school or high school.
The transfer students' credits are carried to the new courses, and you start earning additional credit hours as a transfer student when you pass the joined courses. Credits are granted when the student has made a C in the specific course.
Transfer students' admission and selection process requires academic and documented preparation. The administration and faculty of the college design the criteria. 
Baruch College Transfer Acceptance Rate
The transfer acceptance rate at Baruch College was 45.3% in 2019, which has reduced to 40% in 2022. Among the complete student body, 9.74% are transfer students. The acceptance rate was reasonable, but how much was the yield, i.e., how many students enrolled? The enrollment was nearly 64.98 % in 2019, which means 1464 students enrolled. In 2022, almost similar acceptance and enrollment rate was witnessed.
Documents required for transfer students
Basic Documents
All students applying for transfer admission require a high school transcript and a college transcript. The college does not require a personal statement essay from all the students applying. In some cases, standardized test scores are also asked of students.
Good Standing Statement and Interview
The University requires all students' excellent standing statements from the previous institution. The interview is not required.
Application Fee
A $70 non-refundable application fee will be submitted with the application form.
A score on SAT/ACT
You must submit ACT or SAT scores if your college credits are less than 30. The students who have taken the SAT or ACT must submit their scores to reflect their writing and reading abilities and mathematics skills.
GED diploma test scores
The transfer students with General Educational Development (GED) diploma must submit their GED copy and its score with the submission of the application form to the college. The copy can be obtained from the education department of New York or the state education department if you hold your diploma from outside New York.
Recommendation Letter
The recommendation letter of the applicant's good standing from the previous institute must be submitted with the admission application.
Transfer Deadlines
The fall Transfer Deadline is March 1st, whereas the decision date notification should come by April 1st for fall admissions. The spring Transfer Deadline is November 1st, whereas the decision date notification should arrive by December 1st for spring admissions. 
Transfer GPA requirements
A minimum college GPA of 2.7 is required from transfer students, whereas the high school GPA requirement is 2.5.
Credits
The college asks for a minimum requirement of 60 credit hours to apply for admission as a transfer student.
Applicants outside the U.S.
All the documents mentioned above must be submitted along with the application form by the Non-US citizens. Apart from these documents, they must submit marks statements in secondary school transcript, the record of post-secondary education or university education, foreign papers with English translation, and the score of TOEFL or IELTS should be handed over to the college with the admission application form.
Whom to contact in case of any query related to the Transfer Application?
In case of any questions related to transfer applications or acceptance chances, you must contact a transfer advisor. The advisor mostly gives you virtual time, i.e., you can meet and ask about all your queries in an online meeting.
Walk-in candidates are not entertained, so you must make an appointment. If you want to meet in person, you must also have proof of your COVID vaccination and a negative COVID test report. The test must be performed less than seven days before the meeting.
Transfer students and financial aid
Baruch College gives access to required financial aid to every deserving student, even if they are transfer students. If they can deliver the fact that they are worthy candidates, the college is responsible for lining them up for financial help in their studies. This commitment is fulfilled each year after the enrollment of transfer students.
In this situation, the college will refund you if you pay for your full tuition fee out of your pocket and later are found eligible for financial aid. You receive an award letter to the email address provided by you.
Financial aid for International Transfer Students
The college does not have any policy for the financial aid of International Transfer Students. So international transfer students are not provided with financial assistance by Baruch College.
Conclusion
Baruch College is a highly recommended institute to join as a transfer student. This institute tends to improve your academic qualifications because of the presence of highly qualified staff and teachers. 
The transfer acceptance rate of Baruch College is between 40% and 45%, which is a competitive rate. Although the minimum requirement of a GPA is 2.7 due to competition, you must ensure that you reach at least a 3.33 GPA or, even better, 3.5. GED, SAT, or ACT scores add to your chances of acceptance as a transfer student because they specify your reading, writing, and mathematics skills.  
FAQ's
What does the transfer acceptance rate of Baruch College indicate?
The transfer acceptance rate of Baruch College is 45 % which is a competitive rate. This rate shows the percentage of students accepted by the college from the total number of transfer students who applied to the college.
What GPA do you require to transfer to Baruch College?
The minimum GPA requirement is 2.7, but applying is always recommended if you have a GPA of more than 3.3 or, even better, 3.5 because competition is too high among transfer students.
Who handles the matters related to transfer students in Baruch College?
The college has appointed a transfer advisor especially to manage and answer queries of transfer students related to their admission procedure, credit transfer, or any other difficulty in document submission.