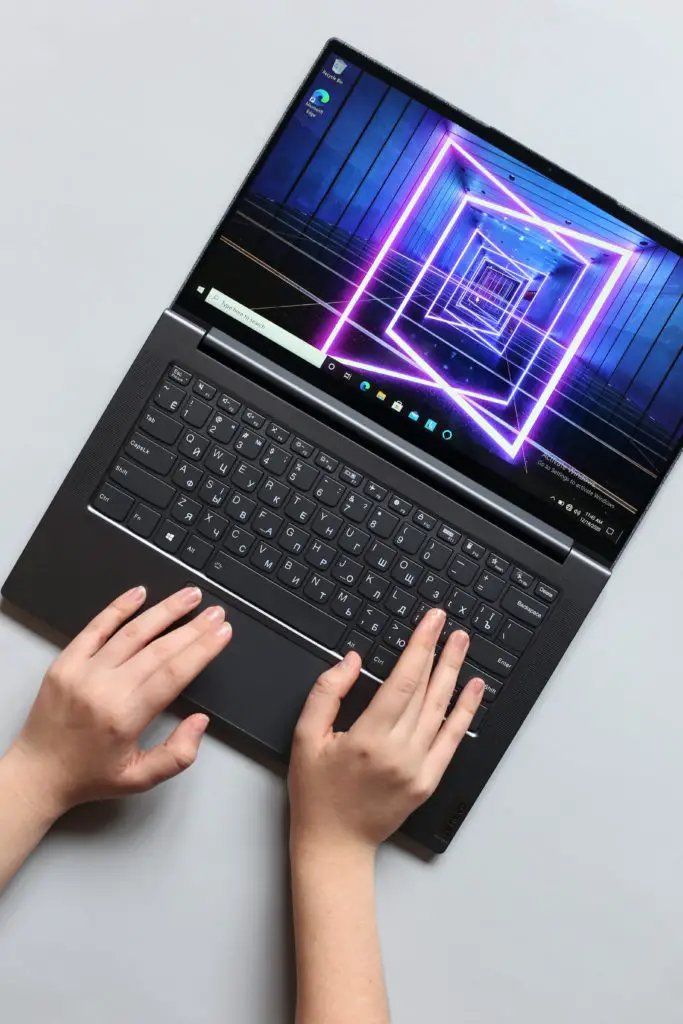 Windows is an operating system 
Microsoft Windows is a very famous computer operating system developed by Microsoft. It was released in 1985 as an MS-DOS application. Windows 95 was the version that made Windows popular across the world. Windows NT, a descendant of Windows 3.1, was released in 1993. Windows XP, the most popular version of the operating system, was released in 2001. The newest version of Windows is Windows 11. We will see are windows laptops good for college or not in this article.
Some Windows laptops
There are many great Windows laptops available for college students. Microsoft Surface laptops are a great option because they come with a detachable keyboard and a stylus. The Surface laptops also have a built-in kickstand, which makes them perfect for watching movies or working on projects. A different option for college students is the Dell XPS 13. This laptop is very lightweight and has long battery life. Other laptops for students in the ultra-budget range include the HP Stream 11, and the Acer Aspire ES1-331-C4UG. All of these laptops come with a variety of features, such as long battery life, HD displays, and ample storage, are lightweight and easy to carry but one downside is that they are not very powerful for heavy work like graphic designing. 
Windows laptops are good for college
Windows laptops are a popular choice for college students. They offer value for money features and are easily available. They have a variety of features that are ideal for students, including:
• A wide range of software and applications that are perfect for students, including Microsoft Office, Adobe Creative Suite, and more
• A variety of hardware options, including different sizes, colors, display quality, speakers, and also different price points. 
• The compatibility to run both Windows and Mac software
• Additionally, Windows laptops often come with more storage space than their Mac counterparts, making them a better choice for students who plan to store a lot of files on their laptops. 
• Finally, Windows laptops are often cheaper than Macs, making them a more affordable option for college students.
Windows is suitable for professional work 
There are a lot of people who think that Macs are the only laptops suitable for professional work. This is simply not the case. Windows laptops can be just as good, if not better, for professional work. There are a few reasons why Windows laptops may be a better choice for some people. First of all, Windows laptops are often cheaper than Macs. They also have more variety when it comes to hardware and software options. Windows laptops also come with more pre-installed software than Macs, which can be helpful for some people. Finally, Windows laptops are often more compatible with a large amount of different software. They are also easier to use. 
Windows is a better OS than Mac 
There are many reasons that Windows is a better OS than Mac. Below are some reasons that explain it better :
Windows is more affordable – A Windows-based device costs significantly less than a Mac, making it a more affordable option for people of all income levels.
Windows is more customizable – With Windows, you can change almost every aspect of your computer to make it fit your needs. Macs can not be customized much. 
Windows is very easy to use – Windows is simpler and easier to use than Mac, making it a good choice for people.
Some drawbacks of using Windows
Windows is a very popular and versatile operating system, but there are some drawbacks to using it. One is that it can be quite resource-intensive, so it can slow down your computer if you don't have the right hardware. Additionally, Windows is more vulnerable to malware and other security threats than other operating systems. And finally, Windows can be sometimes quite unstable compared to some of the other options available.
Conclusion 
Windows laptops are a good choice for college students. They are affordable and come with features that are ideal for students and even for professionals. Windows laptops are good because they are affordable and have a lot of features that students need. For example, Windows laptops come with pre-installed software that can help students manage their school work and study. They also have several security features that can protect students' personal information.
Some FAQs 
What are some tips while using Windows?
• Keyboard shortcuts are your friend! Windows has many keyboard shortcuts to make your life easier. For example, pressing the Windows key and the letter D will take you to the desktop.
• Double-click to open a file. 
• You can minimize windows by clicking on the minimize button in the top right corner of the window.
• To maximize a window, click on the maximize on the left side button of the window.
What are some things to look for while shopping for a Windows laptop?
When hunting for a Windows laptop, there are things to know about. The important thing in deciding what type of person you are. Are you a power user who needs lots of performance and features? Or do you want some more basic laptop that will just get the job done?
Once you've decided on your needs, there are a few other things to look for when shopping for a Windows laptop. Make sure to find one with a good processor, plenty of RAM, and a hard drive with a good amount of storage. You'll also want to find one with a good graphics card, especially if you're into gaming or graphics designing. 
Are windows good for gaming? 
Windows has a few advantages when it comes to gaming. First, it has a large library of games that can be easily Downloaded from different gaming stores. Second, many gamers argue that Windows provides a better gaming experience than MacOS. Finally, Windows is compatible with a wider range of hardware than MacOS, which makes it a better choice for gaming laptops and desktops. Windows can also be upgraded and can support newer games when they'll be available on the market.