College Job Boards are online platforms that help recruiters source college job seekers for available positions in their companies. It is a website that helps job seekers find employment. it help recruiters in finding high-quality candidates appropriate for the job position. there are many job boards in college.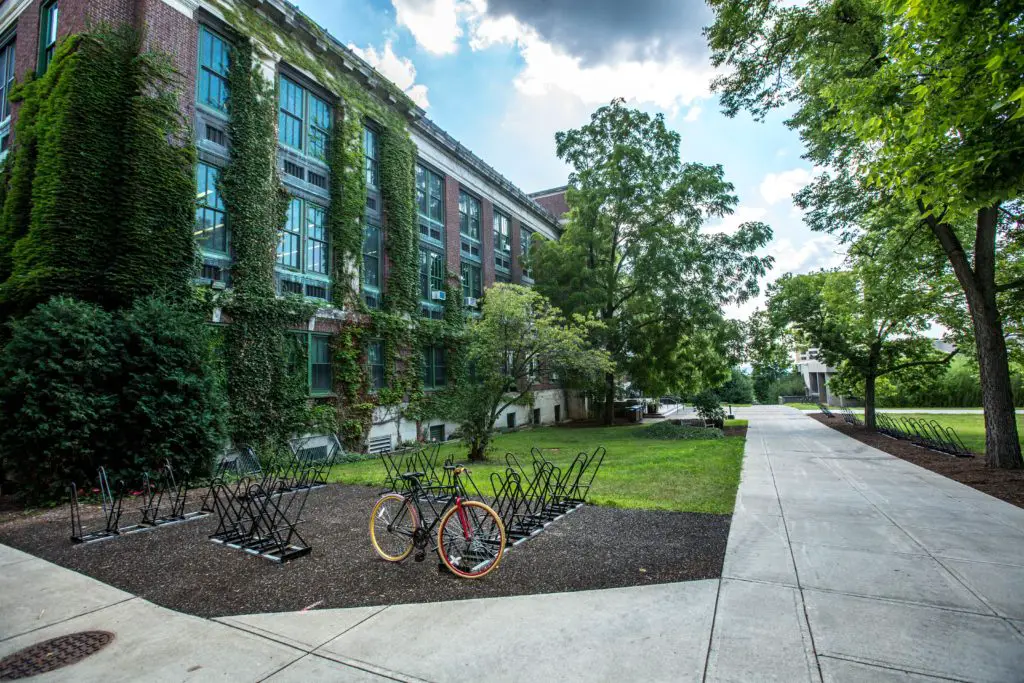 Yes,  many colleges provide a platform for their students to reach out to seeking job recruiters and vice versa.  These job boards provide a list of entry-level jobs, internships as well as part-time jobs. But not all colleges have job boards, some colleges still stick to the old method of recruiting by having career week.
Who can apply for the job listing on college job boards?
Job boards are only available to the college students attending the colleges and do not work any other way.
Are there any qualifications needed to be able to use the college job board?
The requirements needed as a student to be able to assess the services the college job board renders vary depending on the college at hand. Some colleges just require proof of enrollment, while some may want the candidate to have studied for some time depending on the college.
What courses do I have to study in order to find a job?
Most college job boards are not tailored to a specific industry, therefore any of the courses ranging from arts, and humanities to sciences and engineering can find jobs on the college job board.
Does this mean some college job boards have a niche?
Yes, they do, some colleges that offer only specific courses in the same industry will have niche job boards only on jobs relating to this industry. For example, the Massachusetts Institute of technology job board will only include job offers relating to the technology industry.
With that being said some colleges provide general job boards and then niche industry job boards. An example is creating niche job boards for job seekers with Masters in Business Administration.
What jobs are available on the college job board?
The jobs available on college job boards are only the ones posted by any company/employer willing to advertise on the website or the jobs approved by the recruitment team.
How do I use college job boards as a recruiter/ employer?
The recruiter / Employer owns a registered account on the platform, this enables them the ability to post a job or internship with their aforesaid requirements. This is then sent for approval of the college requirement team after much analysis the job/internship position is then posted on the platform, available to all students in the college.
How do I use my college job board as a student jobseeker?
The use of the college job differs depending on the website being used but generally, the boards require students to;
Log in to the platform with your college Id
Post your resume for potential employers to review
Wait to receive feedback via email
How do I access my College job boards?
There are two ways to assess the college job board
As a college student, you login into the attended college job board website and then type in your login details.
As a recruiter/ employer, after taking the necessary procedures will be given log-in information which can then be used to access the platform.
How do college job boards help/ Advantages of college job boards?
Job boards assist in various ways. It creates a large diverse pool of potential employers and candidates. Thus if applying for a certain job position gives you the job seeker the choice to choose which employer is suitable for the recruiter. Vice versa.
They also provide a listing of part times, full-time jobs, and internships
It aids students who lack the professional connections to acquire their first jobs.
Are Job boards important in every college?
Yes, it is important in every college. This is simply due to the ease it provides for both employers and job seekers. 
Why should you use job boards?
In today's day and age, everything is technologically driven, rather than going through the hassle of dropping from industry to industry or college to college in search of an employer or candidate that is willing to hire. 
Job board creates the convenience of using a phone or computer to apply for as many jobs as you want.
This saves time and energy that can be put into other tasks.
It assists the recruiter or candidate filter their search to a specific position, location, industry, and so on.
What are the disadvantages of using college job boards?
The college job boards are only tailored to the job posted on the website which then narrows down your options as you now only have access to only those that use the board, neglecting the vast pool of potential employers that don't use it 
Another disadvantage could be most of the jobs available on these job boards are internships and entry-level jobs. Therefore more experienced candidates have to sort elsewhere in search of jobs that equate to their experience.
How credible are college job boards?
They are considered 100 percent credible as these recruiters have to have gone through a series of validation in order to post on these boards.
What are the chances of my getting an interview/ job on my college job boards?
This completely is up to the job seeker, if the candidate has reached the requirements set by the potential employers this will then lead to an interview process or acquisition of the job. This however can simply be done through the impressive presentation of the candidate's skills, ability, and experience alongside the presentation on your resume.
I do not have any work experience. Can I land a Job from my college board?
Luckily for you most of the jobs are entry-level and internships, but some recruiters still require job seekers to have some level of experience.  
There is also the option of platforms such as Parker Dewey that posts micro internships for college students, this will allow you to gain some practical learning.
My college does not have a college job board, what do I do?
Fortunately, there are other job board platforms aside from the college job boards such as LinkedIn, Glassdoor, Indeed, and so on. They are also job boards that work with inter-institution, this means the platform works with students from various institutions around the United States.
Can alumni use College Job boards in search of jobs?
Yes, college boards allow alumni to search for jobs on their platform, but in some cases, alumni possess their platforms and have an association.