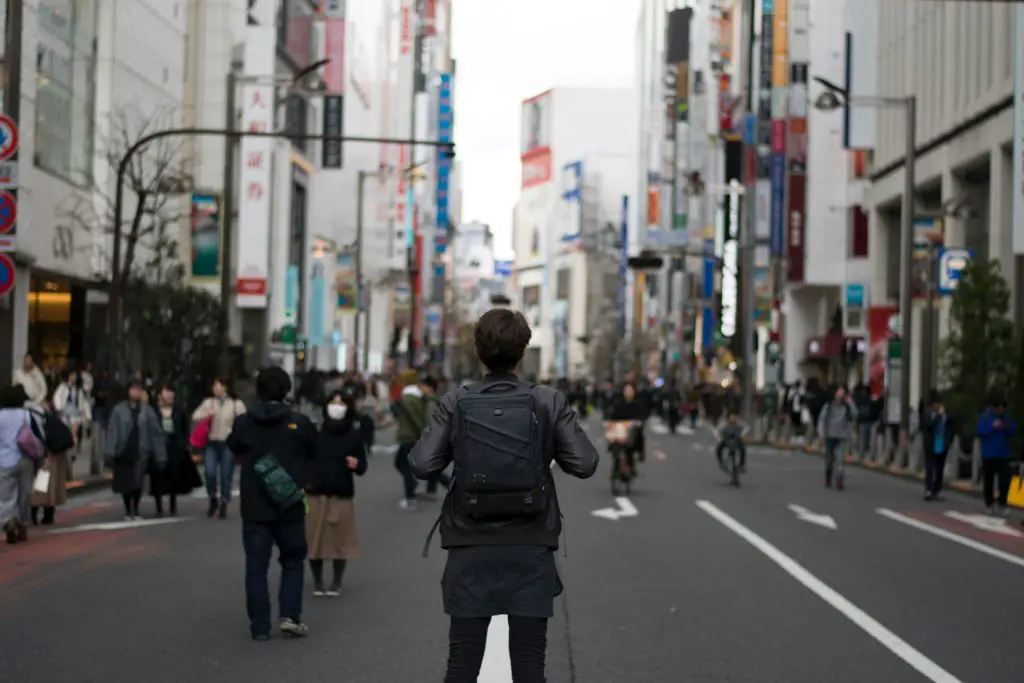 We will see whether Kanken good for College or not in this artcle.At college, having a decent backpack is essential because it serves multiple roles. Your backpack will follow you to class, the gym, late-night library marathons, and early-morning coffee runs, among other places. As a result, it's critical to select one that can hold all of the things you'll need for a long day while still being comfortable, economical, and fashionable.
The Kanken Backpack.
The Kanken is a fashionable and practical backpack that was created in Sweden in the 70's for reducing backaches in school kids. The close-fitting, adjustable, padded straps are ideal for young people and adults with small shoulders and body profiles. The bag's dual carrying handles on top make it simple to switch from wearing it as a backpack to carrying it. Its distinctive style, ergonomic features, exceptional durability, ease of use, water resistance, modular design, and light storage offset the premium price.
Back-to-school this year is a little different for most college students. Regardless of whether you'll be learning online or in a classroom, you'll need a good bag. Students in college should look for a backpack that's able to store all of their academic needs while still being comfortable and easy to carry, and the Kanken bag fits the bill.
Genuineness and Popularity
The popularity of Kankens has increased to the point where about 200 Kankens are sold every hour around the world. The bags have now become an iconic product that is adored by people all around the world. Most college students choose this famous bag because it is well-suited for everyday use.
Importance of Kanken to College student. The Pros and Cons.
Kanken has lots of significant impact on college student. Ultimately, the pros of the Kanken outweigh the cons.
   Kanken Pros
Fantastic backpack for student
Back support
Space
Extra long zip
Environmental friendly
Water resistance
It's little in size
It's detachable
   Kanken Cons
 It's pricey
The shoulder strap is not suitable for everyone
Let's take a closer look at the Pros:
Fantastic backpack for Students
There's no doubting that this bag's style is classic, and it's definitely a backpack for the fashionable rather than the adventurous. The majority of College students purchase it because they like the way it appears.
Support for the back
You won't want to be rummaging about with your suitcase in your hands, would you? Apart from the fact that this backpack is fashionable, the Kanken also has a back support that was created to alleviate one's load by equally distributing weight and reducing backaches in College students.
Space 
What good is having a backpack in college if it doesn't have enough room to hold most of your school supplies? The Kanken backpack's rectangular design allows it to easily fit A4 books, folders, and laptops, unlike other bags that narrow at the top.
Zippers that are extra-long
The zips run the length of the bag, allowing you to unzip it like a suitcase. This makes it by far the simplest bag to find things in without having to struggle to get heavy objects like a laptop into the bag.
Environmental Friendly
We all know that when it comes to choosing a bag that will last you through your college years, the word "durability" comes to mind. Kanken backpacks are designed to last a long time and have as little environmental impact as possible.
Water- resistance
You don't want your belongings to get wet while you're being chopped up in the rain, do you? Kankens are water-resistant to a fault. The synthetic fabric they're constructed of, Vinylon F, behaves more like a natural fiber and swells when wet. The pores between the woven threads close as it swells, making it more resistant to water penetration. This means there is no need to maintain a coating, and this quality will endure the entire life of the bag.
It's little in size.
While you're a college student, the backpack fits well wherever you want it to when you're not using it. It barely weights anything if you don't have anything inside of it!
It's detachable.
There are a plethora of cool and useful add-ons available for college students who are more advanced backpack enthusiasts. More comfortable shoulder padding, an organizer, a card wallet, a laptop case, a bottle compartment, and other items are available as accessories in the backpack.
Now lets look more closely at the Kraken cons;
It's pricey.
Not only is the backpack pricey compared to other bags but you'll almost certainly need to spend much more money on add-on attachments to get the most out of it. But when you consider how long a Kanken lasts, the price point isn't that bad.
The shoulder straps may not be suitable for everyone.
For some College students, the shoulder straps have a tendency to dig into their shoulders, which could be by design because there are more comfortable shoulder pads, which will require one to buy extra pads. 
Conclusion: is Kanken appropriate for College?
Finally, we can see that the kanken backpack was actually developed for students in 1970s Sweden, and it is still a wonderful alternative for everyday usage, even for college, because it meets fundamental needs.
Among the features are:
The pack is made to keep the wearer's back straight and comfortable.
You'll be able to fit a lot of books and folders, even the thickest ones, but if it's too heavy, it may become uncomfortable.
Because there is no padding, any laptop should be protected with a good cover.
If your laptop is larger than 15 inches, you'll need the Kanken Maxi model.
The luminous label on the back helps you stay visible when walking to and from school in the dark.
The top-of-the-backpack carrying handles are ideal for transporting the backpack over short distances.
Two flat side pockets and a zipped front pocket for smaller items are included in the pack.
It's water-resistant and long-lasting.