College life is the first step toward the process of being an earning member of the family. We learn many things, explore and try weird things in this interval of time. There is a difference between the college life of people nowadays and the olden days. At that time people used to carry heavy books in their backpacks along with other stationery products but now it is different. College students carry laptops inside their bags and a single copy pen along with them. So, the main difference directly hits the type of backpack. It is sometimes also used as a fashion. Let's learn about 'Are Vera Bradley Backpacks Good For College?'.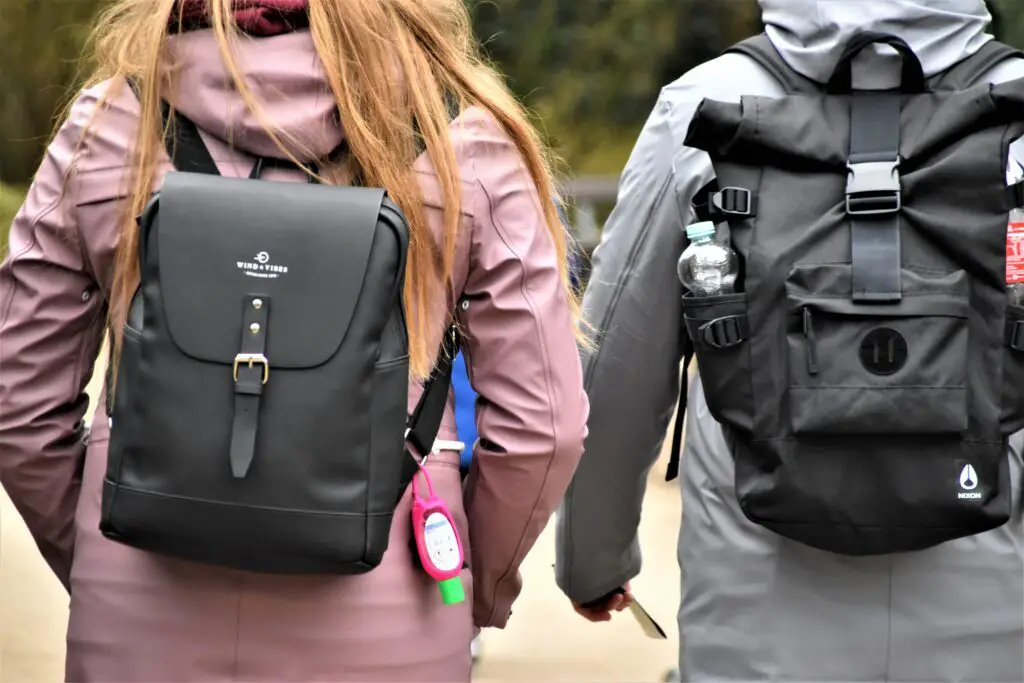 Vera Bradley
It is a well-known company based in the US that provides bags, purses, and other travel accessories to its customers. The company was founded in 1982 by two friends Barbara Bradley Baekgaard and Patricia R. Miller. They got the idea of serving high-quality bags with beautiful prints on them while they were traveling. Their will and strong desire of making things feel personal helped them to establish such a big company with demanding products. The company overall provides products for women related to travel and accessories. The company organizes various sales and offers for their customers to value them and make them feel satisfied. Also, it provides free delivery on products having some fixed price.
Are Vera Bradley backpacks good for college?
Yes, Vera Bradley backpacks can satisfy you as it is a well-known brand for providing bags of all kinds and all-purpose. The bags company provides are of superfine quality with adorable prints and designs. The bags of the company are very comfortable to carry even if you are having to keep most of your essentials in them. There are different sizes available at the store having unique designs. You can select your favorite design and comfort according to your needs. The following points make the company's bag good to go for college –
Quality fabric – The company's bags are made up of good-quality fabrics that provide comfort and soft touch. Due to quality fabric, it becomes easy to clean the bags. The company also provides sustainable products that also make the bags of the company different from others.
Attractive prints and design – What do you see first before buying any products. The looks of the product. Right? The company did the same thing of attracting customers. Vera Bradley is known for its artwork on the products they provide. They made the products more attractive using adorable prints on the fabrics used in manufacturing the bags.   
Price – Sometimes we have to stop looking for our favorite product just because of its price. You too might have done this. Talking about the price of Vera Bradley bags, they are cheaper as compared to other bags of many companies that provide luxurious bags. This is one more advantage of the company's bags.
Apart from college bags, you can choose some other categories of bags by the company that too will satisfy you.
School Backpacks – If you are looking for a bag to carry in school with study materials and other accessories you can choose these bags. These are available in different sizes having different attractive designs. The school bags of the company are specially designed to give a comfortable experience to the school-going students.
Laptop bags – These bags become a must when you are a working professional or a college student. Laptop bags not only carry the heavy load of laptops but they also can be used as multi-functioning. Based on its size you can use it for other purposes simultaneously. The company's bags have a laptop sleeve that helps you to separate your laptop from other essentials inside the bag.
Travel bags – Well organized and packed bags decide how your journey will be. It creates an inconvenient situation when you carry all your essentials in a bag which are messed up. Carrying multiple things in the bag makes it heavy to carry and can spoil all the fun and joys of travel. At Vera Bradley, you can get large-sized bags having well sections inside. You can try these bags too if you are looking for luxurious and attractive travel bags.
Sustainable backpacks – Pollution is becoming a major threat to human life. Most companies do not think of this problem and they continue to manufacture products that are harmful to nature. On the consumer side, we also do not think much of nature. We can use recycled and sustainable products to reduce pollution. Vera Bradley provides sustainable bags that we can use to reduce pollution.
Here are some of the bags along with prices that will help you choose the right one for you.
| | | |
| --- | --- | --- |
| Size / Use | Price | Material/ Color |
| Medium/ Computer, Tablet backpack | $189.99 | Leather/ White, Golden Color |
| Extra Large/ College, travel backpack | $145 | Recycled Cotton/ Citrus Paisley |
| Extra Large, 30 L/ College backpack, laptop bag | $170 | Microfiber/Black |
How to get Vera Bradley bags?
Step 1. Go to the official website of the company, verabradley.com.
Step 2. Create an account by filling required details.
Step 3. Verify your Email address and all is done.
Now you can explore different products of the company along with backpacks. Apart from the official website of the company the products of Vera Bradley are available on different online websites.
www.ebay.com
www.ubuy.com
www.lyst.com
These websites are also trusted. They can provide you with the same product even with more discounts than the official website of the company. If you are looking for such websites to get products at a lower price these websites will surely satisfy your need.
Conclusion
Now we've learnt about 'Are Vera Bradley Backpacks Good For College?', When choosing a bag for college things such as storage and looks are given priorities. Choosing a backpack for college may vary from person to person. But it is always in your hand to choose the right one which matches your needs. One can select a bag having multi-function properties like having enough space not only for college use, having a pleasant look, having a good quality fabric, etc. Choosing such a bag can help you to go with a single bag.
FAQs
Can I find my nearby Vera Bradley store?
Yes, you can find your nearby store and shop for your desired product by going to the store locator option available on the official website of the company verabradley.com. You only need to enter the code of your address and the map on the website will show you the nearby stores.
Does Vera Bradley provide any discounts?
Yes, the company organizes different sales and offers programs for the customers. Some of these offers are seasonal while some are based on the delivery of the product.