The University of Florida is a public research university that has established itself as one of the best universities since its inception in 1906. It is considered a land-grant university and has secured a spot at #5 in the top best public universities. Let's start with What SAT Scores Do You Need For UF?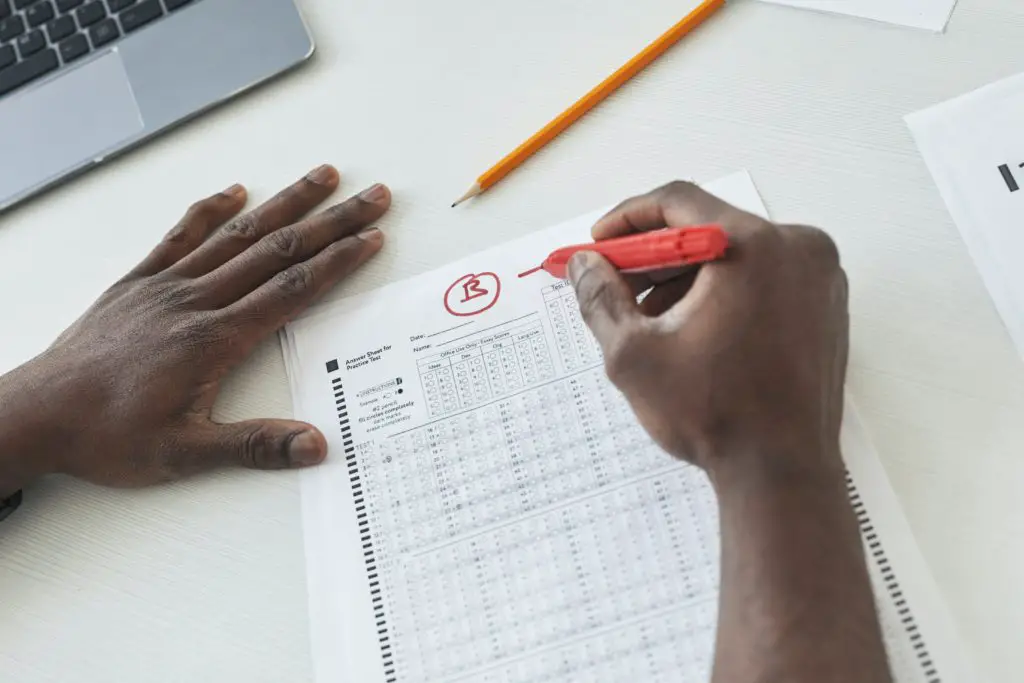 The University of Florida owes its excellent academics to its selective admission process. Applicants seeking admission to UF are expected to have SAT scores ranging from 1200 to 1400 or ACT scores of 29 to 33.
How To Apply To The University Of Florida?
Gather information about yourself, your academic achievements over the last few years, and what you hope to achieve in the future to start the application process. You will need to gather all of the honors and awards you have achieved outside of the classroom in nonacademic activities and events, in addition to your past school grades.
During the application process, you will have to add the University of Florida as your university of choice. You must give your essays and complete the UF Supplement. The supplement includes a few short answer questions through which the college will learn more about you. 
Then, you will have to create your SSAR (Student Self-Reported Academic Record), list your test scores, choose the desired term and finally pay the application fee. The fee is nonrefundable in common and coalition applications and costs $30.
What Are The Criteria For Selection In UF?
The University of Florida will only continue with the admission process after the applicant has completed their application process and submitted all the needed materials and documents. Then, evaluation ensues based on both academic and non-academic factors:
Secondary School Academic Performance – On a 4.0 scale, UF will evaluate your school GPA. Additionally, the quality of the content you studied will be assessed. In the admissions process, your academic performance will be factored into the equation.
SAT or ACT scores – SAT scores should be around 1200 to 1400. ACT scores on the other hand should be 29 to 33. 
Extra-Curricular Activities – The scope of participation in extracurricular activities at the school will be regarded.
Personal Background and Experiences – Your potential and willingness to succeed are assessed to determine your chances of academic success at the University.
The quality of thought in the admission essay.
Appeal Forms In UF For Rejected Applications
Should your application is denied, you have the option to submit an appeal form for reconsideration of your application. These appeals can be done only for certain cases and circumstances. This would include:
Life Circumstance
Omitted Information
Grade Change
Documented Disability
Medical Conditions
If you provide all the supporting information on any of these criteria, your application will be reconsidered and reevaluated. You will have to contact the Office of Admissions to have discussions about your appeal. It usually takes two to four weeks for the Undergraduate Appeals Committee to evaluate appeal forms.
The Best Ways To Improve Your SAT Score
Prepare For The Test Studying and focusing on the Critical Reading and Math sections is the best way to improve your SAT score. 
Besides all these, you should find materials on kinds of literature, pattern recognition, solving abilities, critical reading, reasoning, puzzles, English reasoning, and many more.
Mathematical knowledge like in the geometrical part and the algebra with good estimation skills all should be at your tip.
Hard work and consistency are all required to increase your SAT score over 6 – 8 weeks. You just need to keep in mind that you are taking practice tests and be able to take an evaluation of your progress regularly, and you should look at all the topics covered in the classroom, in addition to studying for the exam.
 Lastly, keep in mind that if you put in enough effort upfront, success will come!
Conclusion
With a 31% acceptance rate, the University of Florida has a long tradition of imposing a selective admission process to select only the top applicants from a sea of applicants. This has allowed UF to become one of the largest universities in the United States of America, with a long list of accomplishments and milestones. 
FAQs 
What is UF's rank in the world?
The University of Florida is ranked #99 in the Best Global Universities and #28 in National Universities.
Is it still necessary to submit SAT scores to apply to UF?
SAT scores are still expected from applicants when applying to UF. This will be considered in the evaluation process.
What GPA scores does UF accept?
The University of Florida will accept applicants having GPA scores of at least 3.7 and higher. This contributes to the strict selection process.
Is UF considered a party school?
Yes, the University of Florida is a party school and has ranked #16 biggest party school in national universities.