For a first-timer, having and taking care of a kid can be quite a task. And then, you would want to lean on someone to guide you through it and be your support system. When you have a set of people who are there for your kid, they get to have someone to look up to apart from their parents. After being through the pregnancy announcement, the baby shower, and deciding a name for your baby you need to look forward to asking the deserving ones if they will be your baby's godparents. While asking this question can be quite tricky, you would want to do it the right way. A godparent proposal is now trending and who wouldn't love to create some memories with their dear ones while planning this? When you have already decided who is going to be the godparent for your children, then you know the time has come! Let's check in detail, How To Ask Someone To Be A Godparent?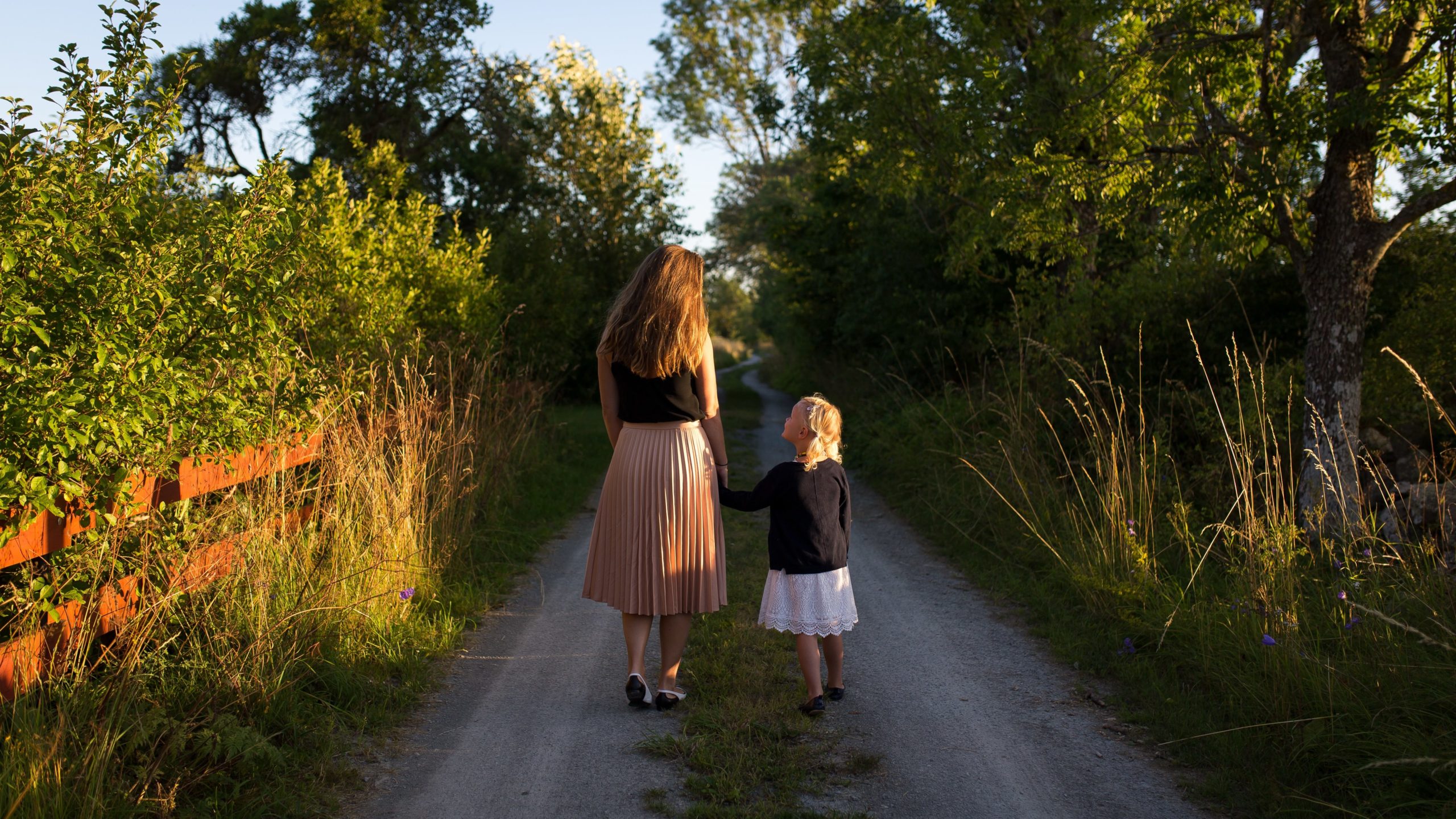 A godparent proposal should be decided upon considering the personality of the person you have chosen. The proposal ideas can range from serious to super fun. Remember, making this proposal meaningful is the only key to make it memorable too. There is no assigned time to do this, but it is surely recommended that do not wait after you have made a decision. 
If you are falling short of inspirations to propose the would-be godparents on your child's behalf gone through some ideas might just help you out. Here are some ideas as well as some tips to plan this occasion out. 
Ways to Ask to be Your Baby's Godparent:
There are many ways in which you can plan a godparent proposal. But you need to first decide how you want to go about it. You can plan on a traditional, creative, or super fun godparent proposal. You can decide on this by making a list of the qualities which are supposed to be an ideal godparent for your baby. This will include what they will add up to your baby's life. Jotting down all these would help you decide how they expect such an event to go. 
The families who are traditional and want this whole occasion to be a simple affair, but just more heartfelt can go for traditional godparent proposals. When you convey all the reasons to let them have this position it will showcase sincerity. If you are thinking of adding certain elements to this occasion and go all out, then you can go for something a bit more creative and unconventional. Such ideas do not end with an exhaustive list and you can come up with a brand-new creative idea. Alternatively, if you and the potential godparent have shared a lot of laughter together, fun proposals would be the right choice. 
Personally Designed Photo Frame: Get your hands on a personalized photo frame. You can find them online or at a local store. You might want to design it yourself to add a personal touch which would be helpful to bring a special meaning to the gift. If your baby has taken birth then you put on a super cute picture inside the frame. If the due date is yet to come you can especially click a picture to fit into the frame as memorabilia for the occasion. 
Card: What says meaningful more than a card? Be it any occasion, a card has been a traditional and the most reliable way to say that you care. Instead of buying a card from an online store, you can choose to make your own card. Or if you are not much of a crafty person you can also include something handwritten to make your card look special. You should consider including in the card is a reason why you want the person to be your baby's godparents. You can also mention the importance of a godparent in your baby's life. 
Gift Box: You can get a keepsake box and include different gifts such as small gifts, treats, and also some small notes. You can add something which means a lot or reminds you both of your bond with each other. A hand-selected box will be very appreciable.
A letter: A handwritten letter never goes out of style When you give a voice to something it is not easy to recall everything that you want to say. So, for the times you have a lot to say, write everything down. The plus point about writing a letter is that you can edit it the number of times you want to. You can make your letter look beautiful by using some special stationery. You can also put in the words of your child if they are old enough to convey some message to their would-be godparent. 
Accessorize: You might think of buying some personalized accessories like charms bracelets, by handpicking the charms that you want to include. Bangles can also be customized by inscribing some sweet words. A keychain with a meaningful quote will also mean a lot. 
Write a Poem: You can find some cute poems online which can be used for this purpose. But if you have a way with words then you should be able to write a poem. A poem drafted specifically for a person is the most special gift that can be given. 
Décor Proposal: You can use cute pillows or design some posters if you have a creative hand. There are posters available online that you can frame so that your baby's godparent always cherishes these cute little things.
Make a Toast: An intimate dinner will work just fine to stage a godparent proposal. You can raise a toast for them with fine wine or champagne. For a godparent who enjoys fancy but intimate dinner, this might be their dream godparent proposal.
Baby Outfit: If your baby has already taken birth then what can be a better idea than making them say it. Imagine your baby wearing a cute outfit with your question printed on it. You can easily find online stores that make such customized baby clothes. 
Baking Your Way: They say you need to add sweetness into your relationships and that is exactly what you are doing. You can bake a cake and add the question as icing. Some small cupcakes with a theme will also do the trick. If you do not know how to bake a cake you might try to put in extra effort by signing up for a baking class. Or else, buying from a bakery shop is always an option. 
Attack the Senses: Human brain attaches its memories to small things. Be it a line from a song or something as simple as a pleasant smell. One way to ask to be a godparent can be by gifting them with some scented candles. It might be their favorite smell or some smell with is new to the market that you know would hit the right chords for them. A personal touch to this can be added by putting up some customized labels which carry some cheesy lines or just the question you wanted to ask.
Customize: You can handpick for your special person some stationery. Some pens, cards, or even stamps can be customized. You can add their initials or create initials of this newly made post for which they are being considered. Turn it into a proper stationery set and wrap it up. 
Survival Kit: Make the newly made godparent a survival kit that includes a few things which will help them while taking care of your baby. It can include some practical things like a storybook, a small teddy bear, a replica of the toy your baby is in love with, and a feeding bottle. You can show some creativity by including some creative things like a wand or a pair of wings and a small doll of a fairy which can be carried around. 
Mug it Up: It is very easy to find places where customized mugs are being made. You can invite them over to have a cup of coffee with you can then serve them with a customized cup that has the question printed on it. You can watch their face light up, later on. 
Creative Ways of Godparent Proposal:
Pumpkin from Cinderella: If you recall the story of Cinderella, she had a fairy godmother. Make the godparent of your baby feel special by adding key elements from the story of Cinderella. The pumpkin carriage was a very attractive feature of the story. You can feature a pumpkin in your proposal in many ways. A painting of a pumpkin or something as simple as a pumpkin pun can be used. You can also add a glittery wand to add an extra element to your proposal. 
Beauty for Godparent: The Disney movie sleeping beauty had three fairy godmothers who always cared for the protagonist. You can jazz up some flower pots by making them fairy-themed. Play with colors to represent the three fairy godmothers. You can also use a pot to pop the question. To make the surprise proposal look more beautiful you might want to add some fairy-themed decorative items. Make your baby's godparent feel like a fairy godmother with this themed proposal. 
Sirius Proposal: Harry was told that Sirius Black was his godfather. The bond Harry and Sirius shared was a very special one. A Harry Potter fan deserves to be asked to be a godparent in a magical style. You can buy a wand that is easily available for Potterheads and draft a short note including Harry Potter references. You can also use special handmade papers available in the market to give your note a rustic look. 
Draft a Contract: If you think you are being asked to call a lawyer and draft a legal contract, then that is not the case here. You can simply use a paper with a vintage look to it and ask the would-be godparent that if they would like to be your baby's godparent. After they agree to your proposal you can simply go to a notary to get it stamped with approval. Frame the informal contract for it would always remind this special person of his importance in your baby's life. 
Puzzle Them: You can organize a short and fun treasure hunt for them to find the final message. If you want to keep it simple then you can just lay down a riddle for them which they have to decode to find the big question. Alternatively, you can also get a personalized scratch card for this special person and watch them getting surprised. 
Go Twinning: You can customize a T-shirt for your baby and their would-be godparent to let them bond early on. Switch on your imagination mode and see how cute a photo of two very special humans in your life would look like. 
Illustrated Books: Many small businesses these days make personalized illustration book which has your story. You can write such a story for your person or narrate what you both have been through together and how that person always had your back. You can end the story by asking your question and letting them know that you would want them to have your baby's back too. 
When to Ask:
Well, there isn't a specific age when a godparent should be appointed. Parents can declare someone as the godparent of their baby after the baby is born but if they do this declaration before the baby is born, then it gives the godparent a chance to be prepared. 
You can ask someone to be your baby's godparents when you set the date for baptism. 
In case a baby won't be baptized, you can ask the godparent within a few weeks of the baby's birth. 
Timing when the parents and would-be godparents can meet up is the right time to ask.
Tips to Stick By:
You might share an informal and fun relationship with the potential godparent but choosing a godparent will be one important decision you will be taking for your baby. Thus, the proposal might be fun and creative, but always do maintain a level of formality and seriousness. It is a very special request and communicates the importance of your conduct.
When this proposal is an intimate one, it will give you the chance to communicate with the godparent 
Make sure both the parents are present while making this request.
Always be prepared for a negative answer too. Be understanding about the same. 
Avoid technology as much as you can, which means do not drop a text message or an email as no matter how creative it is, it will lack this personal touch. 
Do not have a celebrity or anyone else for that matter, to ask on your behalf. When this request comes from the parents of the baby, it holds different importance altogether. 
Remember when it was asked to avoid modern-day technology? That includes social media too. You wouldn't want that the potential godparent will have to decide public scrutiny. 
There might be some other people who would be expecting that you would put this request to them. Avoid asking in front of such people as they might get offended. 
Choosing a Godparent:
Figuring out who will be the right fit for your child can be a very difficult task. Yet it is always required that you take time and make a well-judged decision as this will have an impact on your child. 
A godparent is that person who will be spending the most time with the baby apart from the parents. Thus, a godparent should be a strong role model for a baby, someone they can look up to. You would want the godparent to have a positive impact on the life of your baby. 
You always need to remember that you choose a godparent once for your baby. You cannot just change your mind and keep changing godparents. After all, a godparent cannot be fired. 
You can approach this decision by questioning yourself "If you would want your child to be raised by them?" If you get a positive answer then you are on the right track. 
In case you follow the catholic church, there are some guidelines to be followed to decide who is going to be appointed as your kid's godparent. 
You would also like to think how much importance will the godparent be given in the baby's life and what role they will be playing while deciding on the appointment of a godparent. 
Role of a Godparent:
Traditionally, a godparent is the one who helps the kid to understand all their religious duties, faiths, and principles. Their task is to make the baby aware of all the laws of the Church. 
However, godparents these days play a much wider role in the growth of a baby in modern times. They play an active part in the kid's overall development. 
Appointing a godparent these days is more like having a co-parent. The parenting process can be quite a task that's when the godparent becomes a part of the family that provides the much-needed surrounding of love and affection to the baby.
Many parents these days declare the godparent as the legal guardian of the child in the will. 
According to the church, there can be two godparents of a baby, the minimum number can be one. However, if you are assigning godparents for non-religious purposes, you can decide the number as per your wish. 
The term "godparent" has kept on evolving with passing times. It is mostly an open-ended term. While for some people it is a religious duty to appoint a godparent, for others it is not in any way related to religion. But one thing remains common; this has always been a chance to add up a role model to your child's life who gives them love and support. Just like you only live once, you also get this one chance at planning this proposal right on the behalf of your baby. Blend a little bit of your own personality and a little bit of the godparent's personality to make the occasion special and memorable. The words you communicate with must sound sincere and genuine enough if you want to get a sentimental response from them. No matter how you request a potential godparent, always remember it is the thought that counts. Thus, the key is to be a bit thoughtful to come up with a confident plan to make this request. 
Frequently Asked Questions:
What do you mean by godparent?
According to the rituals of a catholic church, a godparent is the chosen sponsor when a child is baptized. It is someone who is also a member of the church. However, a precise definition of godparent might vary. The term godparent is nowadays used to indicate someone who is supposed to care for the child and also make the parenting procedure easier for the parents. 
What can be a funny godparent proposal?
Depending on the bond the parents and potential godparents share, some choose to go for a funny godparent proposal. Some online stores sell funny godparent proposal cards. You can also make such cards by getting inspired by some ideas on the internet. You can also print a funny proposal poster and frame it up to be hanged on the wall.
How to make a godparent proposal gift box?
There are many items available online which include handmade cards and some handmade gifts which can be customized to include your photos. You can also add some little things which matter to your special person. You can add some small versions of bigger things. And then include a handwritten note. 
How to write a godmother proposal message?
The best way to approach this message is, to be honest. Let the other person know why you want to have them as your baby's godparent. You can also talk about the bond you both have shared over the period of time. You can explain why your baby would be lucky to have them as their role model.