University Of California 
The University of California (UC) is a public university system in the state of California, United States. It is one of the largest and most prestigious public university systems in the world, with ten campuses located throughout the state. The UC system was founded in 1868 and has a long history of scholarly eminence and research innovation. The University of California system uses the UC GPA to evaluate applicants. It only considers certain academic courses, including A-G courses completed in the tenth and eleventh grades as well as AP or IB courses completed during those two years.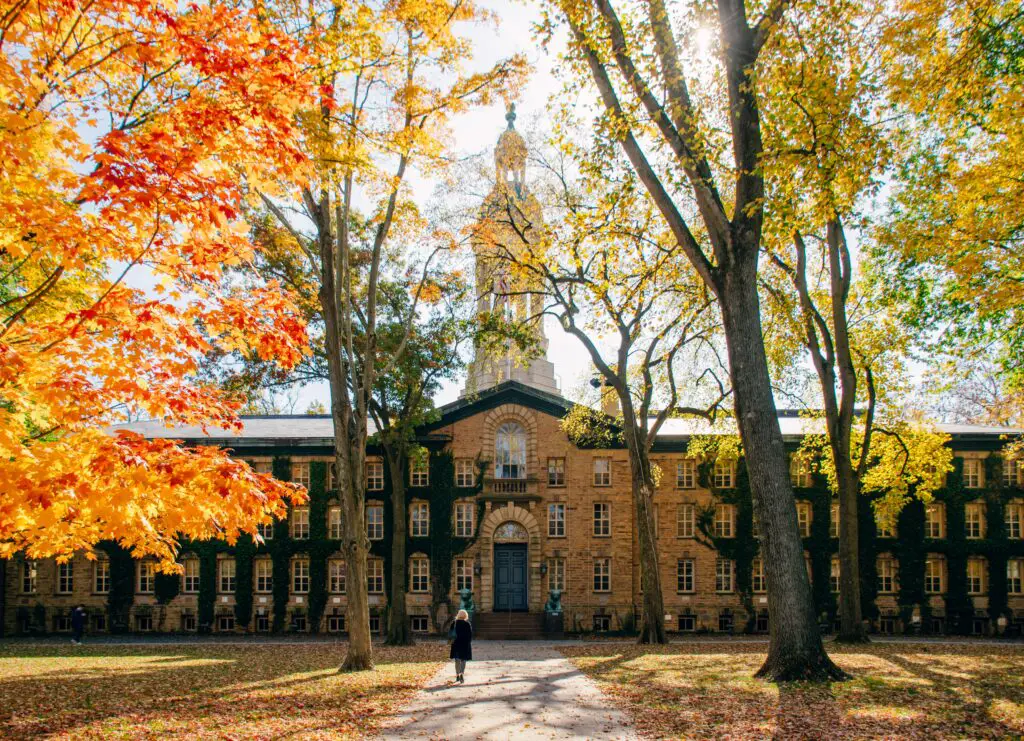 What is UC GPA?
The University of California's GPA is a system used to evaluate the academic performance of students on its various campuses. It is calculated based on the grades earned in "a-g" courses taken in high school. "a-g" courses are a specific set of courses that meet the UC admission requirements and include subjects such as English, mathematics, science, social science, foreign language, and visual/performing arts. 
UC GPA calculation
The UC GPA is calculated using a weighted system, where grades in honors, Advanced Placement (AP), and International Baccalaureate (IB) courses are given extra points. The maximum GPA that can be achieved is 4.0, including a weighted GPA. The UC GPA is an important factor in the admission process, as it determines whether a student will be eligible for admission to the university and scholarships. It's important to note the difference between UC GPA and overall high school GPA. 
The GPA can be calculated by the following method. It is obtained by dividing the total number of Grade Points by the total number of attempted UC Units. Check the official transcript for these figures. 
The University of California campuses
Each campus has its unique character, strengths, and areas of academic focus. The UC system is known for its commitment to diversity and inclusion, and for providing students with a top-notch education and opportunities for research and innovation. The ten campuses are listed below:
UC Berkeley
UC Davis
UC Irvine
UCLA (University of California, Los Angeles)
UC Merced
UC Riverside
UC San Diego
UCSF (University of California, San Francisco)
UC Santa Barbara
UC Santa Cruz
GPA
GPA stands for Grade Point Average, which is a measure of a student's academic achievement in a given period. It is typically calculated by assigning point values to grades earned in courses and then averaging those point values to determine an overall GPA. In most educational institutions, grades are assigned on a scale of A to F, with A being the highest grade and F is a failing grade. Each letter grade is typically assigned a point value as given below.
A worth 4 points
B worth 3 points
C worth 2 points
D worth 1 point 
F worth 0 point
In some institutions, additional points may be added for grades earned in advanced or honors courses. The GPA can be calculated for a single semester, a full academic year, or a student's entire academic career. It is often used by educational institutions to determine a student's eligibility for honors, scholarships, and other academic opportunities. The GPA can also be an important factor in college admissions decisions, as it provides insight into a student's academic performance and potential.
UC GPA requirements 
The UC GPA requirements for admission vary depending on the campus and the applicant's residency status. However, in general, UC campuses look for applicants who have achieved a strong academic record, including a high UC GPA.
UC GPA requirements for California residents and non-California residents
For California resident applicants, the minimum UC GPA requirement is 3.0, although some campuses may require a higher GPA. Non-resident applicants may have higher GPA requirements. In addition to the minimum GPA requirement, UC campuses also consider other factors in the admission process, such as standardized test scores (such as the SAT or ACT), extracurricular activities, essays, and letters of recommendation. 
UC admission criteria
Each campus has its admission criteria and process, so it's important to research each campus individually to understand its specific requirements. It is important to note that meeting the minimum GPA requirement does not guarantee admission to a UC campus, as the admission process is competitive and there are typically more qualified applicants than available spots. However, a high UC GPA can increase an applicant's chances of being admitted to the UC system.
Conclusion
The University of California system uses a different approach in selecting the applicants and that is done through the UC GPA system. The UC system assigns point values to letter grades, but only uses the grades received in A-G courses when calculating GPA. Students who receive a grade lower than a C in an A-G course will have that course excluded from their calculation. In addition, for admission to UC, students must meet a minimum UC GPA requirement that varies depending on the campus and major they are applying to. Most campuses require at least 3 (out of 4), with the most demanding a 2.8+. It's important to note, however, that the UC GPA is just one factor considered by admissions officials along with scores on standardized tests and essays.