Tufts University is a leading private research institution located on the border of Medford and Somerville in Massachusetts. Since its foundation in 1852, Tufts has been known to focus on preparing its students to become skilled leaders in their respective professions. Let us know Tufts Acceptance Rate.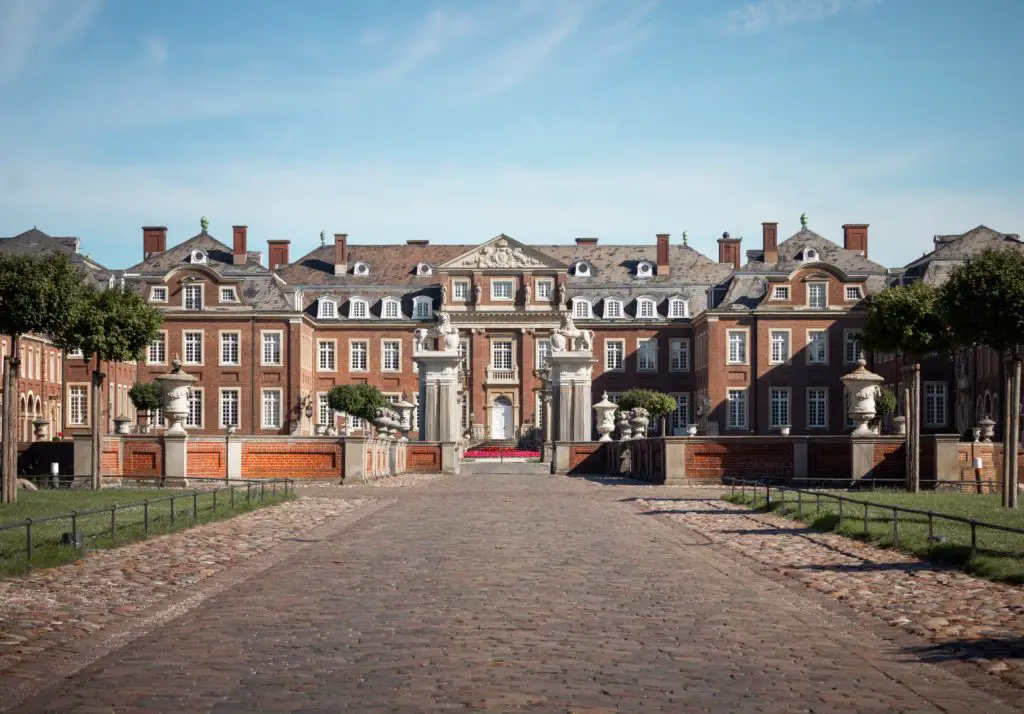 One of the most selective colleges in the US, Tufts University is known for its top-notch education programs, internationalism, study abroad programs, and its active promotion of citizenship and public service. The college looks for students who are open to research and thus it has a tedious admission process with an acceptance rate of 16.3%. 
The university encourages students to appreciate and participate more in research activities both within and outside the campus. Due to high research activity on campus, Tufts received the "tier 1" classification from the Carnegie Foundation and became a member of the Association of American Universities (a group of 64 leading research universities in the US).
What qualifies you for admission at Tufts University?
To be qualified to pursue a career-enhancing degree at Tufts, students are expected to satisfy the following criteria: 
Students should have a GPA of 4.0 or higher. 
If their GPA is lesser then they must compensate for it with an SAT score between 1380 and 1530 or an ACT score between 32 and 35. 
Students should be open to participating in the research activities conducted in and outside the university 
Have an interest in liberal arts education
Be active in social and extracurricular activities apart from academics
How many colleges does Tufts have?
Tufts University is made up of a total of 4 campus sites: three around Boston and one in Talloires, France. 
Main Campus – Located at Walnut hill in Medford and Somerville about 5 miles from Boston, this campus houses all undergraduates and graduates in Arts and Sciences, and Engineering; and the graduates of The Fletcher School of law and Diplomacy 
Boston Campus – Located in the Chinatown neighborhood of Boston, this campus houses the School of Dental Medicine, Friedman School of Nutrition Science and Policy, School of Medicine, and the Graduate School of Biomedical Sciences
Fine Arts Campus – Located in the Fenway neighborhood of Boston, this campus houses the School of the Museum of Fine Arts
Grafton Campus – Located at Grafton to the west of Boston, this campus houses the Cummings School of Veterinary Medicine
Foreign Campus – Located in Talloires, France, this campus is a satellite campus for Tufts University
What is the academic scene at Tufts?
Tufts University offers 90 undergraduate and 160 graduate programs in the following disciplines:
Arts and Sciences 
Dental Medicine
Fine Arts
Medicine
Engineering
Law and diplomacy 
Veterinary Medicine 
Biomedical 
Nutrition 
Citizenship and Public service 
Research
Tufts University has affiliations with leading educational institutions across the world. As a result of this, the university offers some unique academic and research programs to its students apart from the standard degree programs it offers.
Students enrolled at the Fletcher School can pursue dual degree programs with Tuck School of Business at Dartmouth, UC Berkeley School of Law, and Harvard School of Law among others
Students can participate in research projects in collaboration with the ROTC, the Tufts-New England Medical Center, the Center for European Studies, and the School of Engineering 
Students can study at the Graduate Institute of International and Development Studies in Geneva and the Sciences Po in Paris through exchange programs
Students can enroll in a semester or year-long programs at Pembroke College, University of Paris, University of Oxford, University of London, School of Oriental and African Studies, University of Hong Kong, etc. as part of the study abroad program
What else does Tufts offer its students?
Tufts University not only transforms its students into serious pursuers of intellectual learning but also provides the necessary resources required by its students to conduct research. Some of which are listed below:
There are libraries at each college campus rich with volumes dating several decades. The main library alone holds about 2.7 million volumes. The university also allows students to visit libraries at other universities
Students can also use DCA (Digital collections and archives) to gain access to archives and manuscripts. 
Students can gain access to the University's permanent art collection of 2000 works ranging from ancient Mediterranean cultures to contemporary paintings, sculptures, and photography 
Tufts University also provides its students with high-class housing and dining.
The university offers housing in terms of shared apartments, traditional dorms, small special interest houses, and residence halls all amounting to about 40 such residences on campus
Students who wish to live off-campus have several other options available in the residential neighborhood surrounding the campus
There are two main dining halls on campus(one serves downhill students while the other serves uphill students) which have a European style server with multiple stations
How can students make the most of campus life at Tufts?
The ethnically and socioeconomically diverse student body of Tufts University can engage in the following cultural and social programs:
Student Government – Become a part of any of the three forms of student government at the university which focus on the betterment of student life on campus and the maintenance of order and decorum
Literature – Contribute to the daily student newspaper – Tufts daily; the biweekly magazine -Tufts Observer; or the monthly satire and humor magazine – The Zamboni
TUTV – Join the Tufts University Television Station and get involved in the production and broadcasting of Campus news, soap operas, comedy sketches, etc.
Sports – Take part in state and national athletic events in soccer, softball, lacrosse, hockey, etc. through the renowned sports club at Tufts
Conclusion
Most of the students admitted at Tufts are top of their classes and have achieved great feats both before and after graduation. Tufts University alumni are among the best of the best ranging from Nobel Prize winners and Pulitzer Prize winners to Emmy and Academy award winners. All of this makes Tufts University an excellent choice for passionate students wanting to achieve academic and social development.
FAQ
Is Tufts as good as an Ivy league College?
Although Tufts is not an Ivy League college, it provides excellent academic programs which are Ivy-equivalent. 
Is it harder to get into Tufts or Cornell?
It is more difficult to get into Cornell than Tufts. But the admission process at Tufts is just as difficult.
Is Tufts University a party school?
It is not a party school but Tufts does host 3 big parties for its faculty and students every year namely: the fall ball, the winter bash, and the spring fling. 
Is Tufts in a safe neighborhood?
Yes, the Tufts campuses are very safe. The locality is safe and crime on campus is quite rare.