The University of California in Los Angeles, otherwise more commonly known as UCLA, is an exceptionally well-known and sought-after school for many pursuing a college education. UCLA seems to have all the glitz and glamour some schools don't possess. This glitz and glamour set yearly records for being the most applied to school out of any other university. The confounding thing about the school is the common stereotype that 'rich kids' go to UCLA, and I'm here today to break down this stereotype and get to the bottom of why it exists.
The simple answer is yes. Yes, rich kids do go to UCLA. But we will be going more in-depth into the demographics, history, and hold that the school seems to have on the social elite to analyze why it seems that rich kids go to UCLA.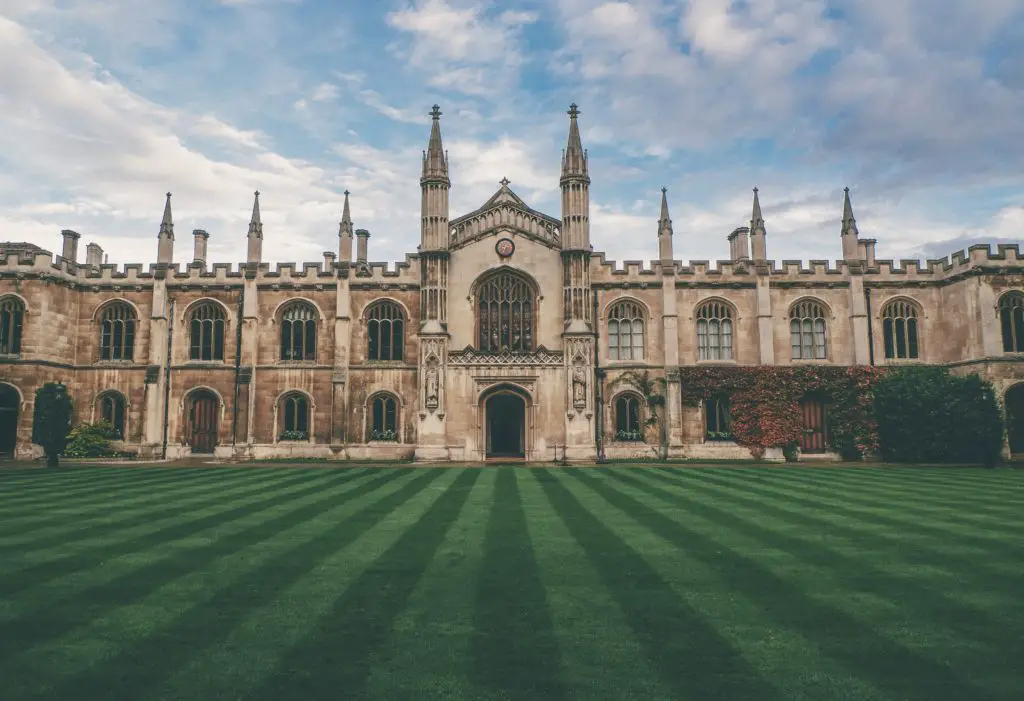 UCLA's Alumni
UCLA has a notable group of Alumni that have been incredibly successful in their careers following their education. The school has produced Nobel prize winners, athletes, musicians, people in business, and many other very successful careers. However, it seems that the most common type of alumni to come out of the school are successful in their acting careers.
Some of these acting alumni include:
Carol Burnett
Mila Kunis
James Franco
Ken Jeong
Gabrielle Union
Mark Harmon
Sofia Daccarett Char
Vicki Lawrence
And many more
Essentially, even if these people weren't rich before going to UCLA, they seem to have been able to have very illustrious careers that will make them wealthy in the future. Then what happens next? They send their children to attend their alma mater. Thus the cycle of 'rich people' attending UCLA becomes prevalent.
The Scandal
The most dramatic, and dare I say damning, piece of evidence comes in the form of a well-published scandal made public in March 2019. The FBI charged 53 different rich parents with fraud and bribery. Most notably, Lori Loughlin and Felicity Huffman, the parents, had all committed these crimes to get their children admitted to the top colleges in the U.S. Lori Loughlin and her husband Mossimo Giannuli allegedly paid $500,000 to get their daughters into the school. This scandal, of course, drew the public's eye to the school, and the 'Rich Kids go to UCLA' stereotype was further exacerbated.
The Demographics
Even without the notability, UCLA's student body demographics speak for themselves when we seek to find the answer to this question. UCLA boasts a high percentage of students that come from wealthy families. The percentage of students who come from a family that earns an income of more than $200,000 yearly is twice as high as its rival schools. As unlikely as it seems, students who attend UCLA, a public school, have a higher average family income than students who attend private universities, even with far higher tuition charges.
Cost to attend UCLA for 1 year
Tuition: $13,804
Room and Meals: $17,231
Books and Supplies: $1,434
Transportation: $635
Personal: $1,494
Health Insurance: $2,850
Total: $37,448
https://admission.ucla.edu/tuition-aid/tuition-fees – More great information on tuition at UCLA can be found here.
Those who do not live in California will be subjected to an additional $31,026 fine, bringing the out-of-state student's total tuition to $68,474 per year.
Public Image
For many years, UCLA was considered a rich kid's school, a party school, a frat boy's school, and most importantly, the target of jokes. It is unfortunate but true that the school's public image will have the most central influence on the students that attend and what other people think of them. The students, in general, seem to be fully aware that they are the butt of many jokes and seem to be aware that the public opinion of them is not entirely positive. Even though the public views the students as all spoiled rich kids, UCLA has been taking steps for the last decade to increase the school's diversity, and it seems to be working.
UCLA reports that its undergraduate student body is made up of:
5% African American Students
<1% American Indian and Alaska Native Students
33% of Asian and Pacific Islander Students
21% of Hispanic Students
26% of White Students
And 4% of students who are of 'Other Domestic or Unknown' ethnicity

Data from https://www.ucla.edu/about/facts-and-figures
So Do Rich Kids go to UCLA?
In conclusion, rich kids do seem to gravitate towards UCLA. It is due to many factors, but it mostly comes down to its legacy. It seems like rich kids have pretty much always gone to UCLA, so the ones attending now are carrying out the tradition. The school may be bathed in stereotypes, rumors, and scandal, but it has produced some Hollywood stars, composers, filmmakers, athletes, Nobel prize winners, and famous business people. The school is notable, whether we like it or not.
Frequently Asked Questions
Where is UCLA located?
UCLA is located in Los Angeles, California, just North of Westwood Village.
2. What is the most common family income bracket among UCLA students?
Most UCLA students' family income is between $100,000 and $150,000 per year.
3. Does UCLA offer scholarships or financial aid to offset tuition fees?
Yes, UCLA offers scholarships and financial aid based on student's academic merit and financial needs. They also encourage using outside scholarships on the website's scholarships page.
4. How does UCLA rank when compared to other schools nationally?
UCLA is ranked number 20 among all national universities in the U.S. News & World Report Best Colleges rankings.
5. Is UCLA a good school?
Objectively, yes. It seems like an excellent school to go to. There is a high tuition rate, and the school has some negative stereotypes associated with it, but it seems like a decent school to attend.
6. What is one interesting thing you learned while writing this article?
Ray Bradbury wrote Fahrenheit 451 in UCLA's Powell Library in 1951!