Palm Beach Atlantic University (PBU Florida) is a Christian private university in West Palm Beach, Florida in the USA. Its concept was completed in 1968. This university grew from a local Baptist Church. Today in 2022, it will be about 54 years old in the field of learning in Florida, USA. Palm Beach University has 18 sports teams and all of these teams represent Palm Beach University in NCAA Division II competitions. Let us know Admission Requirements for Palm Beach University.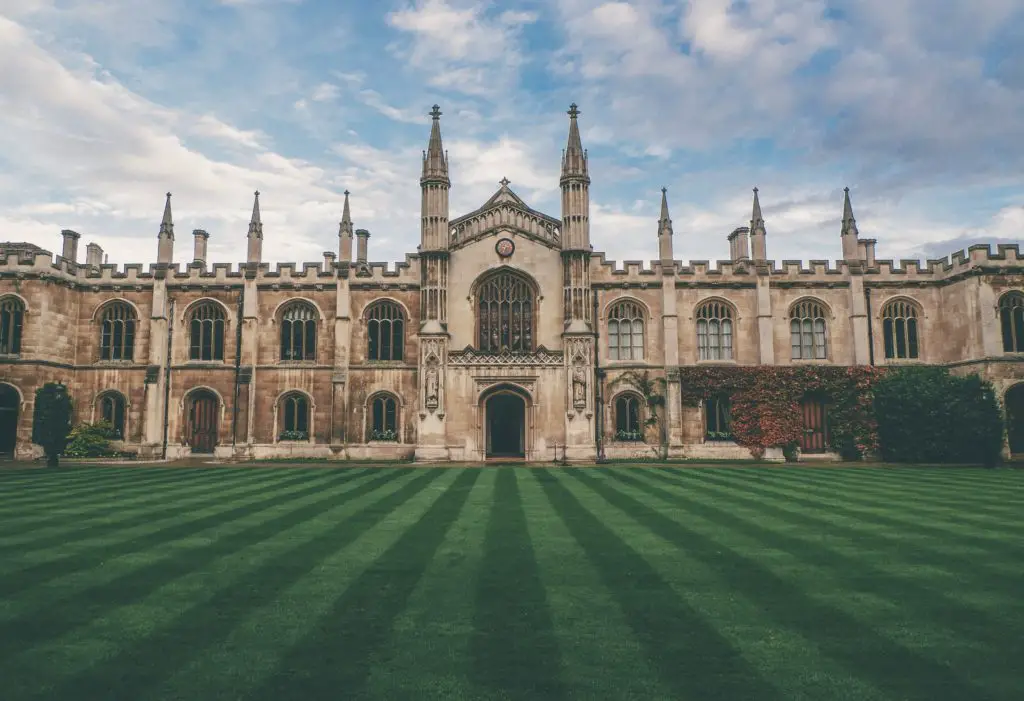 Any student can get enrolled for any of the courses of Palm Beach University. 
If you are a freshman, then you can apply to Palm Beach University after high school or when you are in your junior year of high school. 
Similarly, international students can apply as Palm Beach University is home to more than 50+ countries students. Even if you are in high school, you can pursue dual enrollment. 
If someone wants a non-degree course, he or she can get certified in specialization without being formally admitted to the university. 
One can also apply for transient study at Palm Beach University while enrolled at an institution other than Palm Beach University. 
Palm Beach University does not require a large GPA; one with an GPA of 3.37 can go into the Palm Beach University.
How to apply to Palm Beach Atlantic University
First of all, willing students have to fill out an online form and the required conditions to be admitted to Palm Beach University are:
completing an online admissions form
The person has his official high school transcripts.
The willing person has given the ACT or SAT and scored well in them for admission.
Steps for completing the online form
Step 1
In the very first step of filling out an online admission form, you have to visit the official site of Palm Beach University. (The link is given below).
Step 2
Select the online application.
Step 3
Thereafter, you will be redirected to the application portal and there you have to select the Create An Account option (by scrolling down you will see it). Then you have to enter your details there.
Step 4
You will be given an ID and password in case you need to fill out an admission form later; this ID will be valid for approximately one month.
Step 5
Enter your ID and password by selecting "Continue My Application."
Step 6
Fill in every detail about yourself and the degree or course in which you want to enroll, and international students must have their visas approved.
Step 7
When you see that everything is alright, click on the submit button.
Step 8
If everything goes well, you will receive an email containing information that the application is approved and then you have to submit the admission fees.
Here, if the candidate fails to submit fees at the time, his or her application may go in the trash, or she or he may have to pay late fees, and I think nobody wants this.
Once you apply, you may also need to show a copy of your documents to the alumni of Palm Beach University.
Palm Beach Grade Requirements
GPA
Palm Beach University requires a low GPA, with a minimum of 3.37. It does not matter that your grade is a B in high school. But try at least to not take C and D grades because this all depends on the number of students applying to the university for that particular course, and maybe all of these students have higher grades than you. 
But here you don't need to panic because Grade B is the average high school grade at Palm Beach University and students with higher grades apply to a more high-profile university.
SAT 
The acceptance rate of Palm Beach University is more than 90 percent, so don't panic. 
The average score required on the SAT (The Scholastic Academic Test) for this university can range from 1000 to 1210, and the SAT becomes more necessary when you don't have a good grade in your high school, maybe someone has a D grade or C grade. 
Here, the scores of different subjects may or may not matter. They may only see an overall score on the SAT. 
ACT
ACT always has an advantage over SAT because The American College test can be given as many times as a person wishes and the person only has to show his best score. The average ACT score required for Palm Beach Atlantic University can range from 20 to 27 as per the course competition that you want as your priority. 
It is an average score but to make your admission more confident try to score 22 or 21 at least for a secure admission in your selected stream. The more the score, the greater your chances will be. 
But we recommend that you try and have a score of more than 28.5, You can visit another college for better study or if you love sports then please welcome to Palm Beach Atlantic University. 
Palm Beach Atlantic University's Ranking
Palm Beach Atlantic University is not a very high-profile university in the USA, but it is an average university to help the local students and the university also tries its best in the sports section. 
The ranking of the university is #5 in popular colleges with the highest acceptance rate in Florida, USA, according to Niche. #4 in Florida as a pharmacy college. 
The University offers more than 45 undergraduate programs and is ranked #17 by the Sea Colleges according to best college reviews.
What are the fees and financial aid at Palm Beach University?
Palm Beach Atlantic University students pay an average annual fee of more than 5000 USD. Fees may vary for different programs and courses. However, if you qualify for financial aid, your tuition will be less than USD 26,000.
Conclusion
Overall, it's not too bad or too good a university as compared with others, and here one will get a chance to study freely in the open air of the sea. 
It is an average university for the average student, but if you have a good score on the ACT or SAT, then go for a more advanced university. But everyone needs to go on a developing path alone. 
Universities are the way, not the guarantee for that path to success. So, one can go to any university, but she will meet success only with her efforts.