The universities in the northern European country of Norway attract not less than 25,000 international students globally every year. Norway is a mountainous country located on the Scandinavian peninsula. Because of its closeness to the arctic region, you can expect extreme cold, especially during the winter. Let us know about 'Universities in Norway for International Students'.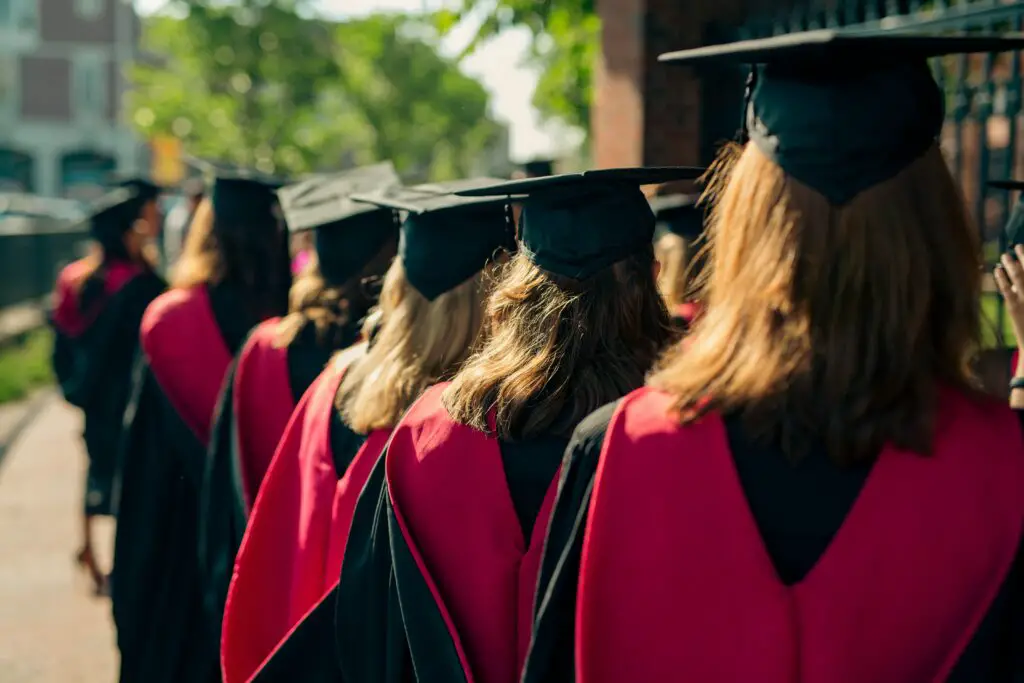 Universities in Norway for International Students:
Therefore, as aspiring international students contemplating studying at a Norwegian university, prepare your mind for a weather challenge, especially if you're from a hot-weather region.
Generally, living in Norway can be very expensive, but studying in Norway is not as expensive as you would have thought. Most of the public universities in Norway are state-funded.
There are many universities in Norway that are best suited for international students who may want to study in the beautiful northern European country of Norway. Some of these universities include the University of Oslo, the University of Tromso, the University of Bergen, the Norwegian University of Science and Technology, the Norwegian University of Life Science, the University of Stavanger, the University of South-Eastern Norway, and so on.
If you're ready to discover these world-class Norwegian universities that will allow you to study in the cold land of Norway and set you on an amazing career path, come with me and let's dive into the discussion in full detail.
Norwegian Universities for International Students:
University of Oslo:
According to U.S news global university ranking for 2022-2023, the University of Oslo is ranked as the #1 university in Norway and #89 in the world.
UiO is located in the capital city of Oslo, and it has distinguished itself as an epic center for education that attracts thousands of international students annually. UiO has roughly eight academic faculties and more than 800 courses that are offered in the English language for undergraduate programs. The graduate programs are offered purely in English.
UiO is an excellent university when it comes to research in science, medicine, engineering, social science, and several other fields that often attract foreigners. It is recommended that you visit the University of Oslo's official website to learn more about the school's admission process, requirements, fees, and tuition.
The University of Bergen:
The UiB is ranked as the #2 best university in Norway and the #199 best university on the global ranking scale. According to a reliable source, the 2021/2022 academic admission to UiB attracted 1,574 international students. Foreigners usually feel at home n UiB. There is over 300 international staff that are working at UiB most of whom came to run their post-graduate programs and ended up working for the university. Most Ph.D. students at UiB are made paid staff many of them ended up becoming the university's permanent staff.
The UiB is particularly distinguished in the areas of research and science. Examples include global issues on climate and energy, the environment, and other related issues. 
Norwegian University of Science & Technology (NTNU):
NTNU is the third-best university in Norway and the number 267 in the world. NTNU has over 3,000 international students and more than 400 international staff members. This university is mostly known for its STEM programs. 
NTNU has prestigious academic programs for international students that are interested in natural science, pure science, medicine, engineering, and a host of other fields.
UiT The Arctic University of Tromso:
The Arctic University of Tromso is located on the far north side of the country. Because of this, the UiT becomes distinguished when it comes to environmental sciences and Climate research. UiT has adjusted its academic program major to be taught in English thereby attracting numerous numbers of international students and staff members. 
Norwegian University of Life Science:
The Norwegian University of Life Science is the 5th best-ranked university in Norway and the 736th university in the global ranking.
This university is particularly distinguished in the area of human and animal sciences. The Norwegian University of Life Science has eight different faculties for its academic programs, including environmental science, veterinary medicine, and pure science and technology. 
Thus, as an international student, if your interest lies in any of the fields mentioned above, you can secure admission to this university, as several international students do so every year. Other faculties include chemistry, landscape and society, economics, and biosciences.
How to prepare for Admission?
As a prospective international student seeking admission to study at any of the Norwegian universities mentioned in this article or those we cannot mention, how do you prepare yourself ahead of time for admission and relocation to Norway?
First, you need psychological preparation. You need to familiarize yourself with the weather conditions in Norway. Can you cope with extreme cold weather conditions?
If your mind is made up, then proceed to research the particular university you want to study at. Try to know what the admission requirements and fees are to prepare yourself financially. 
If you meet the requirements and have the resources to meet the financial obligations, go on to apply for admission.
Conclusion:
Norway is one of the successful European countries that opens its borders to international students to come in and study. There are tens or hundreds of Norwegian universities that attract tens of thousands of international students annually. Many of the students who left their homeland for Norway eventually settled down to live in Norway permanently. 
If you're scared about whether you can get admission to a Norwegian university, be at rest. And if your inquisitiveness is whether Norway has globally competitive universities, you're covered because Norwegian universities are part of the best universities in Europe and, of course, at the global level. 
Frequently Asked Questions:
What is the cost of studying in Norway?
The cost of studying in Norway varies and depends on which school you choose. Generally speaking, if you go to a state-funded Norwegian university, you're likely to spend less than if you attend a privately owned university. So, you have to do your research about how much you have to pay for the school you're applying to.
Can I work in Norway as an International Student?
It depends. Usually, students that are not from EU countries are permitted to work during the course of their studies for a specific number of hours per week, while students from EU countries are allowed to live and work in any part of Norway freely. 
Can I stay in Norway after my study?
As an international student, you'll be allowed to stay in the country for up to one year after the completion of your course to work in Norway. But remember, you must apply for a work permit to be allowed to do so.