You may have heard of LinkedIn from people looking for job opportunities, and you may also be looking for a job to pay your college tuition, rent, or just for some extra Starbucks money. You will look for the best professional job listing sites to get the best credible jobs! In this article we shall see if LinkedIn is good for college students?
LinkedIn is probably one of the best platforms for anyone, including college students, when looking for a job or building your portfolio and image. Here are some tips for you to create and maximize your LinkedIn profile.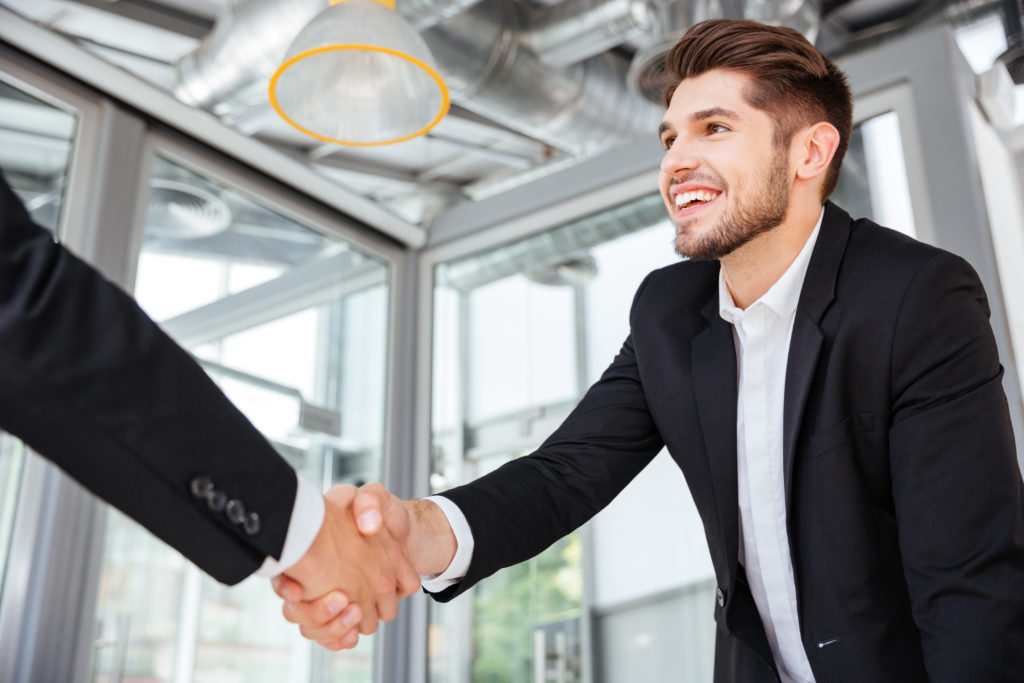 It's not just to look for job opportunities.
First-timers, people might think that LinkedIn is only for job seekers or employee seekers. But LinkedIn has a lot of usages! 
Find credible jobs globally.
The pandemic brought so much damage yet so many opportunities simultaneously. Due to social distancing laws, companies are forced to work remotely. Seeing the effectiveness of remote working, many companies are still practicing remote working even when the pandemic situation is getting better. Now, there are plenty of companies that accept employees globally. So don't limit yourself to applying for jobs in your country!
Hire people
LinkedIn is for college students who maybe have a part-time or internship job as an HR or recruiter. According to Statistica, there are approximately 774.61 million LinkedIn users globally. You'll be able to come across credible and talented people looking for jobs. Using LinkedIn to hire is also really simple and easy!
Build your portfolio and reputation
LinkedIn is pretty similar to Facebook; you can post texts, pictures, and videos. You can use LinkedIn to build your online portfolio. Share your academic and professional journey! It doesn't always have to be job-related; if you are a university student, you could share your projects, volunteer or organizational experience, or achievements. 
Build connections
Not only you could connect with your friends or professors, but you can also connect with other people who share similar interests! 
Get hired
People no longer have to depend on looking for jobs, but jobs will find them. So don't miss out on this opportunity to be reached out to by companies!
Learn and develop your skills
LinkedIn offers plenty of courses with certifications. Although unfortunately, their courses are not free. Although, many content creators on LinkedIn would share their experience and knowledge in their respective fields for free! There are also groups in various kinds of jobs which you can join to get information about job opportunities, tips, and knowledge regarding the field. 
Tips for college students starting their LinkedIn profile
LinkedIn is super easy to use! Take time to explore their features and make sure to complete your profile. Here are some tips on building your LinkedIn profile.
Use your correct and complete name.
Don't use a fake name! If you want more privacy, privacy settings on LinkedIn will help you hide your name from people who aren't in your connections. 
Use an appropriate profile picture.
Don't use a selfie, a blurry picture, picture with a messy background as your profile picture to look more professional. You don't have to use the typical ID photo style, but make sure to dress and pose professionally. It will be even better if you take your photo professionally taken. 
Clear and specific headline
A headline usually shows when people look for your profile, and it's placed below your picture and name. The purpose of headlines is to showcase to people what you do and or where you are working at. Example: SEO Content Writer | Social Media Strategist at Twitter. Headlines are important because they will be one of the few things recruiters will see when checking your profile! This headline will also help to optimize LinkedIn's search algorithm. 
Catchy summary of yourself
You don't have to be super formal, but make sure it describes yourself and your work experience! Make your summary catchy and concise. Share your professional experience, expertise, and achievements. 
Connect 
Connections are crucial in work life. To connect with your friends and co-workers, and build your connections on LinkedIn! You can find job opportunities from your closest friends or even share them through these connections! 
Post on LinkedIn
It's best if you are active on LinkedIn. View LinkedIn as an extended version of your resume. Share your work experience, college assignments, achievements, or anything that can help build your profile. There is a possibility that your posts get recognized by many people, leading to new friends and connections and building your reputation.
Get endorsed
If possible, have your skills endorsed! You can ask your professors, co-workers, supervisors, or even your boss to endorse your skill on LinkedIn, which will help boost your image. You can also get referrals from your connections. For example, let's say you want to apply at Apple, where your friend works; you can request a referral directly on LinkedIn; this is also why building your connections is essential.
Turn on job alerts
One of the most important things when applying for jobs online is to be an early applicant. Meaning you apply as soon as the job gets posted. To help you get updated with jobs, turn on the job alert on LinkedIn so you'll be notified when there are new jobs listed. You can choose whichever job you want to be alerted for.
Explore LinkedIn's features
Just completing your profile is not enough. LinkedIn is pretty user-friendly; you won't have difficulty finding and understanding each feature. So, make sure you explore all the features they have so you'll have the best experience on LinkedIn. 
 Don't limit yourself.
As explained above, you can now apply for jobs internationally. Don't limit your job application to companies locally. Especially for college students, there are plenty of part-time and freelance positions open for anyone from anywhere in the world available on LinkedIn. What a world we live in!
Conclusion
LinkedIn can be beneficial for college students whether they are graduating or just starting their first year of college. Ensure having a complete profile and be active on LinkedIn! Share your college and work experience, and don't forget to be engaged with your connections! Having an attractive LinkedIn profile can benefit your academic and work life.
Frequently asked questions
Can people see if I viewed their LinkedIn profile?
Yes! You can prevent this by setting up your privacy settings. Although, premium LinkedIn users will be able to see who viewed their profile regardless. 
Are LinkedIn certifications worth it?
Yes! Any certifications will make you look more credible and will appeal to recruiters.