The pursuit of a better life through education in First World Countries like the United States raises questions like; how much longer can you stay back in such a country upon completion of your education or degree and ways you can legally circumvent the system for your benefit. Let's start with How Long Can I Stay In The U.S.A As A Student?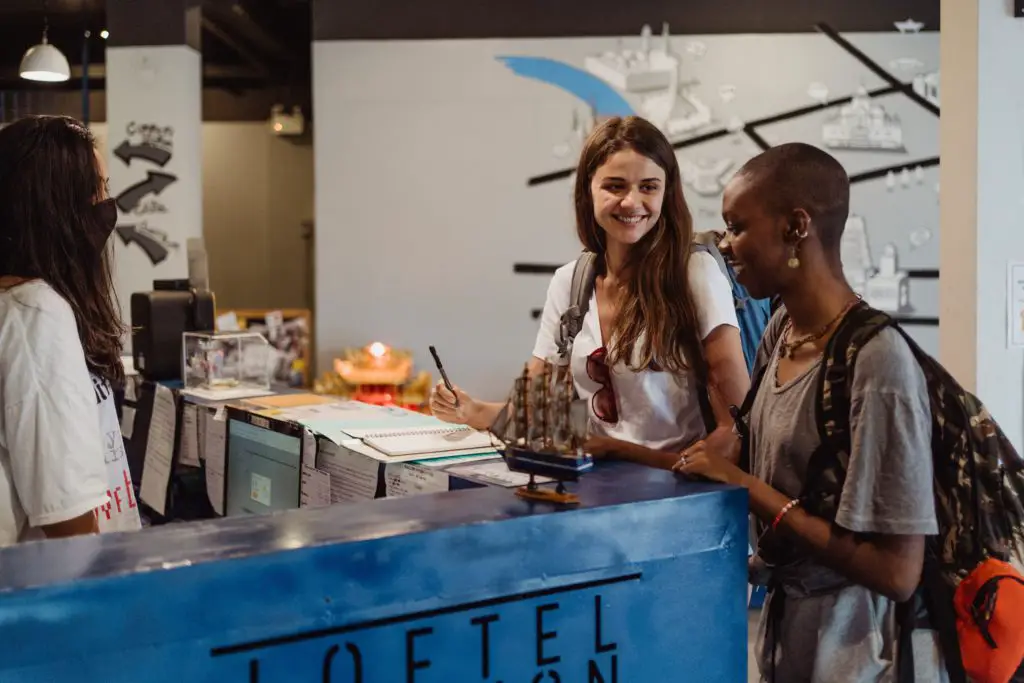 How long you can stay in the USA depends on your student visa type.
The three types of student visas to the U.S. include:
· The F1 student visa
· J1 exchange visitor visa 
· M-1 vocational/non-academic student visa 
The imperative of first getting acquainted with the three types of student visas obtainable in the U.S. is to demystify the technicalities that each one of them may possess. This will further aid your understanding of the peculiarity of whichever category you may fall under. e.g
• If you're a student with F-1 student visas, you have a maximum of 60 days to stay back in the U.S. after graduation.
• For students with a J1 exchange visitor visa, you're only allowed to stay for a maximum of 30 days upon the expiration of this visa. 
• However, for students with the M-1 vocational/non-academic student visa, you can stay in the United States on the expiration of your M-1 visa as long as your student status is maintained.
The next question that may linger bothers on the things you can do to stay longer in the United States after completion of your education. If you have gotten this far reading this article, then you'll agree with me that this isn't the point you stop. While it is a smart decision to take the path to permanent residency in the United States, be rest assured that this choice to become a permanent U.S. resident may take several years. Albeit, this isn't a subtle or effortless effort to cause you to fret or panic, there's hope,,  and it certainly differs from one person to another.
Things to do to stay longer in the U.S.
How cool is it that you're capable of increasing your chances of staying back by working in the United States while you actively pursue permanent residency? Here are some common employment-related ways that can help extend your stay. They include;
• H-1B visa: This visa gives you the option of transferring your F-1 student visa status to an H-1B status. This Is achievable if a U.S. employer is willing to assist and bear the cost of sponsoring you. The H-1B status allows you as a graduate to live and work in the United States for up to 6 years. Hence to be eligible for this kind of visa, the responsibility is on you to prove to the United States Citizenship and Immigration Services (U.S.C.I.S.) that you're the best qualified for the role in the company, particularly because of your field of study.
• Green card: We're not new to the high demand for green card status. However herculean a task it may seem, it is not impossible despite the length of years it may take. A green card is ultimately a guarantee of permanent residency.
• Optional practical training: This training allows students with F-1 visas to stay back and work in the United States for 12 months. However, exceptions are made subject to the availability of space for science, technology, engineering, and mathematics students who are popularly known as S.T.E.M. are eligible to receive an extension of a 24-month stay in the U.S.
The non-employment based permanent residency available for International students consists of the following;
1)  Sponsorship from an immediate family, spouse, parent, sibling, child(ren) who is a U.S. citizen: This option is the walk in the park of all the other options if you happen to have a U.S. citizen as an immediate family member, spouse, child(ren) aged 21 years or above
2) Military service: This option ticks the box of an accelerated path to citizenship even though it is not a clear path to the green card status.
3) Asylum: As the name suggests, if you have lived for one year under the auspices of the U.S. granting you asylum in the country, you're more than eligible to apply for green card status. This is, however, subject to some terms and conditions, which must be fully met before such requests are reviewed and then granted.
4) Marriage: As easy as a lot of people think this option is, it is not a one-way ticket to U.S. citizenship. You and your spouse have the responsibility and the burden of proving that the marriage is valid and real.
Conclusion 
Successful completion of a degree or your tuition is a thing of fulfillment and joy and shouldn't be anything different or less. Hence, it is a safe landing for you to be adequately prepared several months ahead of this time as opposed to waiting until it is a few months to graduation before making concrete plans for your extended stay.
F.A.Qs
1) Is my F1 visa renewal before expiration, and how can I renew it?
F1 visas can be renewed, given that they are eligible for renewal. Hence, you are always advised to follow the proper procedures laid down by the U.S.C.I.S.
2) Tips or tricks to getting a job that will sponsor my H-1B visa?
There isn't any hard and fast rule to landing a job that will sponsor your H-1B visa. All you may simply have to do to successfully get an H-1B visa is to convince a U.S.-based company about the inestimable value you're capable of bringing to the company, which is worth the extra fees it may cost them to sponsor you as opposed to hiring a U.S. citizen instead.
3) What is expected of me after my U.S. visa expires?
It is expected that upon expiration of your visa, and after exhausting the maximum number of days you're permitted to stay back after such expiration, you return to your country of origin to re-apply for a new visa hence the old one becomes null.