Raising an SAT score is possible but pretty difficult. Since SATs can be given multiple times, you will be having multiple chances to increase your scores and make the most of the time you get. This is not an impossibility but the result of prodding on through the syllabus and being thorough on the necessary subjects. SATs play an important role in getting you into the college of your choice and liking. It is quite tough to get enough points to get into the college of your choice, but with a structured plan and hard work, this might be easy for you to achieve. Let us know about that the Raise SAT Score By 100.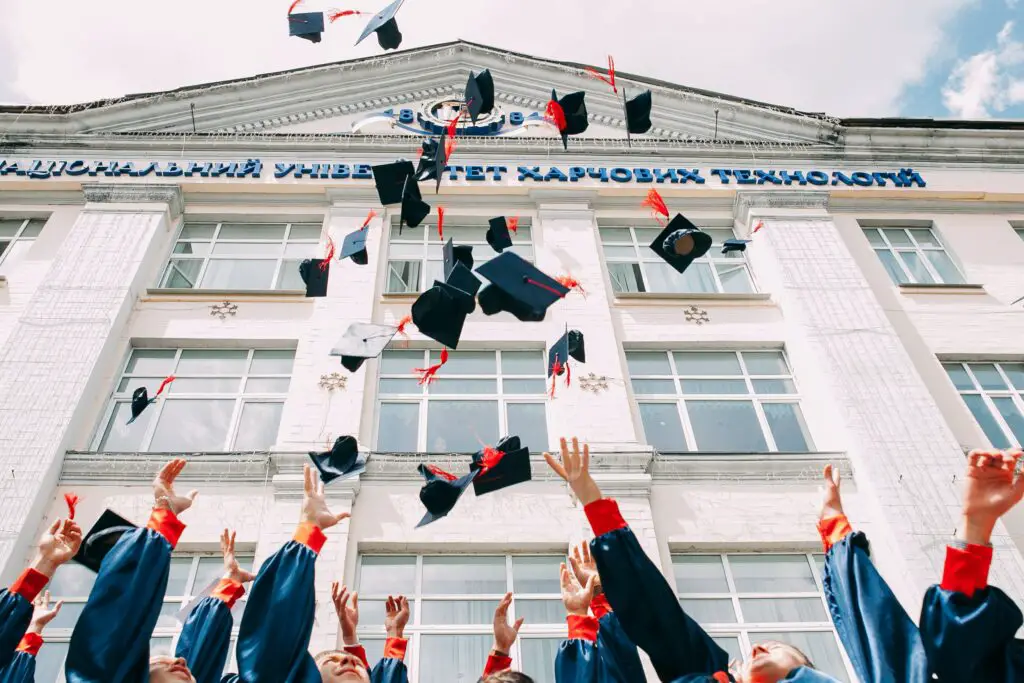 Raising your SAT score by 100 points is not a very easy job that you will be facing. You would not have achieved your desired score mainly due to two reasons: either you have not studied well and have not covered all the concepts, or you have covered your concepts well, but during the exam, you have committed some errors. In both of these cases, it is imperative to ensure that you get across these hurdles at your next attempt on the SAT. Since it would not be your first attempt, you would be familiar with the test format and the environment in which you'd have to take up the test. This is a great and distinct advantage you have over others who are on their first attempt. 
Sometimes, when you have attempted the SAT and you have gotten your scores, you may want to increase it but you might not have much time to do it. In that case, you would have to put in your best and give all your efforts into it. 
Why is it tough to increase your SAT score by 100 points?
It is not impossible to increase your SAT score by 100 points, but it is a long process and one that ought to be done meticulously too. It is better to start your preparation for the SAT at least 3 months before the exam. But it is no problem if you don't have that much time left either. You can still manage to increase your points and get a good score. Only, it gets tough as time lessens. 
If you already have an SAT score that is quite high, it can be tough to increase your score. That is because it means you have your concepts on your mind and the major reason your points may have gone down is that you might have made mistakes. In this case, you would have to practice more daily and ensure you are well-prepared for the next attempt. Since there would have only been minor mistakes, raising an already impressive score is a little difficult. You would have to widen your knowledge base and attempt questions of a higher difficulty level. This can be tough in a short period. You would have to put in a lot of hard work and ensure you spend more time familiarizing yourself with brain teaser questions and questions of a higher knowledge level. 
On the other hand, if you got a low score, it might mean that you answered a lot of questions wrong. In this case, it will be easier to increase your SAT score by 100 points. You would just have to ensure you get stronger in the concepts you already know and that you avoid mistakes in the test. 
Let us come to the pressing question….
How do you raise your SAT score?
Dedication, hard work, and a structured study plan are all that is needed to increase your SAT score. It is important you learn your concepts with vigor and not because you have to. Finding a way to enjoy your studies can be a great thing to do if you want to remember a lot of things at once. The chances of you managing to get a higher score on your SAT is not possible unless you are willing to study and will make time for studying amongst other things. You would have to ensure your study plans are not interrupted, and even if they are, you would have to compensate for the lost time. Here are some tips that will help you with scoring better on your next attempt at the SAT.
Familiarize yourself with the test format
This is the most basic thing to do before you start your preparation for the SAT. You can surf the internet for the format and get to know it. After this, you can take up mock tests that are also available on the internet to know the type of questions that you will be getting. You can know through these the number of questions that you will be getting at each difficulty level. Although it may not be the same for all attempts, the pattern followed will generally be the same. This will help you a lot with the final test and you can manage your time accordingly. 
Go through mock papers multiple times a week and this will also lower your anxiety levels on the day of your test. 
Recognize your weaknesses
If you know how to draw up a SWOT analysis of your SAT preparation, you can easily target your weaknesses and places for improvement. Your strengths are places that need only a little time dedicated to them. Your weaknesses need a lot of your time and you would have to concentrate on them a lot. Opportunities can be called scope for improvement. These are the ones that you know the concept of, but made an error in the question. Threats can be concepts in which you don't have much clarity and can be a sector in which your mistakes might occur. It is advisable to draw up such a table on the first day of your preparation and do follow-ups regularly. In this way, you can track your progress and by the end of your preparation, there should be more items on the strengths and opportunities tab than on the other two. 
Target your weaknesses and threats and spend more time on them than the other two. Prioritize well but do not forget that even your strengths need a little time so that they don't become your weaknesses. 
Have enough time to study
Studying is the basis of any preparation for any exam and since SAT is a very important one that will in a way determine the college that you might get into, it is important to have enough time devoted just to studying the concepts in SAT. Revise multiple times and you can also do that through fun activities. You can give yourself tests and see how long it takes for you to crack a question. 
Final trick
Finally, when you have all your concepts cleared, attempt a mock test to see how many questions you get right and do it within the same time that you will be getting for your actual test too. See how many questions you can solve and how many of them are correct. On your next mock test, try to get a higher score than the previous time and thus, you can see the rate of your improvement and you can expect more or less the same score on your actual test.
This will also lower your stress levels on the day of your test. All your study plans and revision have to be completed a day before your test because it is advisable to take the last day off and relax for a bit. 
Conclusion
Start your preparation well in advance and do not keep it to the last minute as that will end up stressing you out and you might not be able to give your best on your test just because of the stress. Keep your mind cool and even if you do not get a good score, there might be multiple more attempts for you to improve on. Keep in mind that whether or not you do well on the SAT, your life is going to end up just fine and you will be doing what you like. 
FAQ
What is the average time of preparation needed per day to be able to get a good score on the SAT?
It is advisable to devote at least two-three hours of study for SAT preparation if you have school. If you are on vacation, touching six to seven hours is a good idea. But do not start your preparation a week before the exam and expect three hours per day to be enough. 
What are some things I ought to keep in mind on the day of the test?
On the day of your SAT, remember to keep your cool and if you are not sure of the answer to a particular question, keep it aside for a while and work on the others. After all the other questions, you can come back to this particular one with a fresh mind and work on it. Do not panic when you don't know the answer to a question. There are other questions for you to attend to and crack.