After the blissful or bitter-sweet end to an undergraduate school, students consider applying for higher education in graduate schools, New York University being one of the top dogs. The university offers several degrees, the law being one of them. However, opting for the degree is a pivotal point in every student's life, it defines what lies ahead and what direction one would head into. When it comes to Law School, enrollment rises every year. Let us know about NYU Law School Acceptance Rate Ranking And More.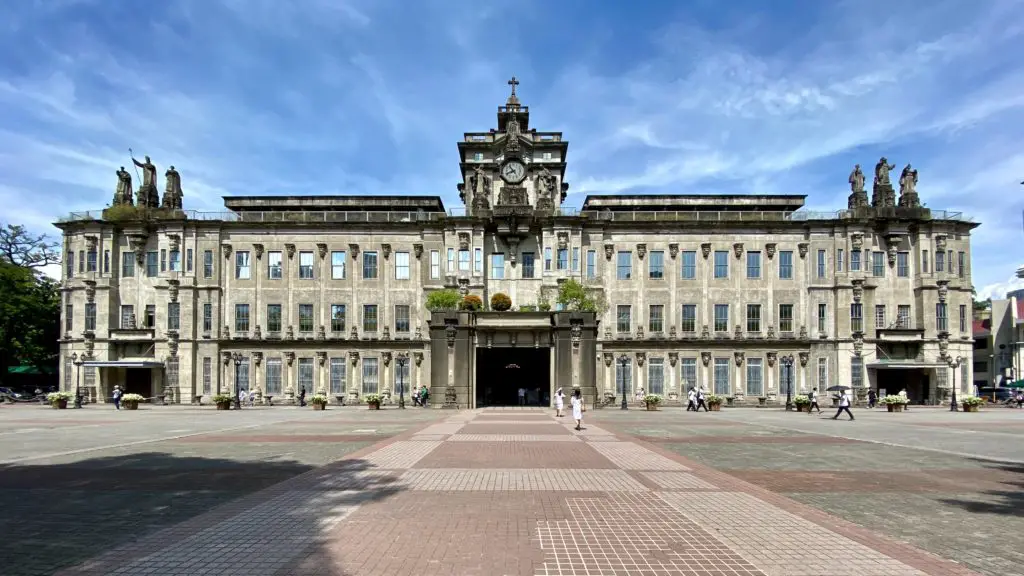 In 2021, students opting for law schools increased by 12%. NYU Law School is ranked number 6, with an acceptance rate of 33.1%. Even though the statistics may seem scintillating enough to a student, there are other factors to contemplate before finalizing their decision to apply. Here are given about NYU Law School Acceptance Rate Ranking And More.
About NYU
NYU Law School was founded in 1835, its sheer campus located in Manhattan, New York, is one of the oldest and the most successful schools of law globally. The reputation it breeds is because of the quality and prowess of its students, faculty, staff members, and alumni in their respective fields. But more so, the educational platform offers the diversity students are looking for, both in terms of the courses offered, and even the academic competition in this context makes them strive hard. 
NYU Law School Ranking
Looking at the ranking statistics helps in deciding which law school a student is going to attend, albeit it is only one of the factors, the rank is a major contributor to the overall reputation of the school.
NYU Law School stands at number 6 in terms of the best law schools the country has. The table below shows the top 7 law schools.
| | |
| --- | --- |
| University | Rank |
| Yale Law School | 1 |
| Harvard Law School | 2 |
| Stanford Law School | 3 |
| Columbia University Law School | 4 |
| University of Chicago Law School | 5 |
| New York University School of Law | 6 |
| University of Pennsylvania Law School | 7 |
Criteria for ranking
The ranking is based on several different factors, that come together to determine the overall rank. Certain factors are:
Reputation in academics.
Faculty-to-student ratio.
Employer's repute.
The research networking of the school internationally.
Faculty's citations in journals.
Rate of student employment.
Passing the bar exam rate.
Diversity and selection rate.
Overall culture.
Specific rankings
The table below shows rankings by law fields the NYU Law School stands. 
| | |
| --- | --- |
| Field | Rank |
| Corporate Law | 1 |
| Constitutional Law | 5 |
| Commercial Law | 4 |
| Criminal Law | 1 |
| Environmental Law | 5 |
| Intellectual Property Law | 3 |
| Tax Law | 1 |
| International Law | 1 |
One of the major reasons for NYU Law School to stand higher in the rankings is accredited to the diversity of law subjects/courses that can be availed. They are enlisted below:
City/Land law
Civil rights law
Democracy
Family law
Gender Law
Sex offense 
Labor Law
Immigration Law
Social sciences
History
NYU Law School acceptance rate
Acceptance rate refers to the number of students enrolled out of the total number of students who applied. The table below shows the acceptance rate of NYU Law School in a few years:
| | |
| --- | --- |
| Year | Acceptance Rate |
| 2017 | 33% |
| 2020 | 24% |
| 2021 | 34% |
| 2022 | 33% |
These are the rounded-off figures of the acceptance rates. Acceptances are decided by the board of admissions and there is not a single sure-shot criterion, the admission depends upon several points in the student application that culminate together to determine acceptance at NYU Law School.
In 2021, about 5,715 students applied for the NYU Law School, if you determine what 34% of that is, 1,892, you may have a slick chance at acceptance. Considering you meet other requirements. 
The average acceptance rate of all law schools stands at about 45% at a national level here and for the top-ranked law schools, it is about 21%. 
It is also important to have information about the acceptance rates of some other top-ranked law schools.
Stanford Law School has a 10.8% rate of acceptance.
Harvard Law School has a 15.6% rate of acceptance.
Duke Law School has a 20.4% rate of acceptance.
NYU Law School admission criteria
NYU Law School, being a top-tier institution, demands the brightest minds to be enrolled. This is where the actual competition takes place, out of thousands who apply, only a few make it to NYU Law School based on their overall assessment. 
NYU Law School Acceptance Rate Ranking And More- There are a few things that a student must have to fulfill the criteria for admission:
An average CGPA of 3.7 at the undergraduate level.
LSAT score of 172 on average. 
These are just the basics that make a student eligible and have a good chance to get into NYU Law School as there is no single combination of LSAT scores and CGPA that assures admission, the application itself consists of several other factors.
Material for application
Applying to NYU Law School is a detailed procedure, that requires a student to pay close attention to the checklist, gather all the material for applying, and most importantly, fill it out without any errors. 
The materials that are needed for the application are:
Application Form
The form includes the basic information about the applicant, like name, year of birth, general biography, demographics, academic performances, etc. 
In the form, the student must choose one degree they wish to enroll in, such as the LLM in the case of the NYU Law School. 
Fee
The fee for applying and getting the application form is 85 USD.
It cannot be refunded even if the student does not get selected at NYU Law School.
It will not be adjusted in the tuition fee. 
Resume
The resume includes information about work experiences, internships, any other extra-curricular activities, or even a community service that the student has experienced.
If there is no such experience, then details about what the student did in their time must be included. 
You can also include your experience regarding writing, etc., or any published work that you want to be considered.
There is no official format communicated by NYU Law School about the resume. 
Personal Statement
This is what stands out for most students who get accepted out of the lot.
It includes details about the student who applies, the motivations, outlook on life, professional and personal goals, and accomplishments.
Details about what made the student interested in choosing law as a field. 
It is a snapshot into the individual, and how the community would benefit from their presence. 
The personal statement should be about 500 words.
Addendum
Although it is included but is not compulsory to submit.
It includes additional pieces of information the student would like to share with the university, specifically related to character and fitness. 
Transcripts
Students applying must provide the transcripts of all their previous educational background, meaning, from all the schools/colleges, etc. they have been to in the past.
It must be in English.
Include the detail of your rank in class, you could simply ask your schools for it.
If the applicant has not finished the degree in its entirety, including any sort of results or records. 
These transcripts will be sent to LSAC by the respective institutions the students have attended. 
For foreign students seeking to have their transcripts submitted to LSAC, they must send a TRF (Transcript Request Form) to their respective schools who will then fill it out and send it back along with the transcript.
The transcripts sent by the schools must be contained in the official school envelope and sealed. 
Other material
For students applying for the Hauser Scholarship, an essay of about 500-750 words must be included.
The essay should entail certain directives about the legal world, its problems, etc., and the proposed solution for it. 
English language ability scores
These must be submitted by the foreign students applying to NYU Law School.
The exam scores of TOEFL and IELTS.
A minimum score of 100/120 in TOEFL and 7.0/9.0 for IELTS. 
Recommendation letters
Applicants can submit 1-4 letters of recommendation.
This must be written by an individual who can be unbiased and can comment on the applicant by highlighting their qualities and traits, educational dexterity, general behavior, etc. 
If the applicant is submitting more than one recommendation, they must differ from one another and provide different snapshots of the applicant. 
Deadlines
The application process opens on the websites on September 1st.
The rest of the deadlines are as follows:
| | |
| --- | --- |
| Decisions held regularly | February 15 |
| Decisions held early | November 15 |
| Scholarship applications | January 1 |
How to apply at NYU Law School
Now that the student has information about all the material required for the application process, the steps to apply are simple, although it must be noted that the student must apply and send all the details at least 2 weeks before reaching the deadline. So that the application can be processed in time. 
You must make an LSAC (Law School Admission Council) account. 
Make an account on CAS (Credential Assembly Service).
Attach all your required material in these accounts and in specific sections as per the instructions.
The application for New York Law School must be completed.
Your application will be submitted via LCAS to the New York Law School.
After the application and all the details have been submitted, you will be notified via email.
These are necessary to make for the following reasons:
Your LSAC account will electronically contain all the material that was necessary for the application, like transcripts, recommendations, and English language test scores, this is accomplished by the CAS, which is linked to the LCAS account.
This makes sure that your entire records are sent only once to be considered by different law schools, as students usually apply for more than one.
LCAS
CAS, linked to LCAS, has digitally stored information about your previous education.
Summary reports are generated by CAS for different schools to view.
The fee for signing up for CAS is 195 USD, and for the report, USD 45. 
Fee details for New York Law School
Law schools, in one word, are expensive. This is attributed to the training and overall preparedness of students to tackle life ahead in the field of law.
The table below is a general breakdown of the fee at NYU Law School.
| | |
| --- | --- |
| Tuition fee | 70,400 USD |
| Health/Tech/Registration | 3,014 USD |
| Board/Room | 25,300 USD |
| Books | 1,500 USD |
| Health insurance | 3,637 USD |
| Miscallenous | 1,144 USD |
| Loan | 220 USD |
| TOTAL | 105,205 USD |
Overall Culture at NYU Law School
NYU has a very diverse culture as students from all over the world join different programs every year. Moreover, the student's experience is enhanced by the availability of committees, organizations, and platforms that extend your skill set. Overall, the environment is a deep-knitted society of students sharing their experiences and engaging in constructive competition.
Conclusion
Selecting law as a career option is the decision of a lifetime for a student because it comes with putting in endless hours of work, and effort to save someone and bring justice. Law in general, keeps a balance in society, making individuals accountable for their actions, either good or bad. Thus, choosing a law school is only step one of the rest of the journey, and cannot be determined by only the acceptance rate or the ranking, but by a passion for the field. Now it is clear about NYU Law School Acceptance Rate Ranking And More.
FAQs
What were the GPA statistics of the NYU Law school class of 2021?
An average CGPA of 3.70 is a safe option, but the higher, the better the chance of you getting selected since the competition is high when it comes to applications being shortlisted and processed further.
No combination formally exists, which could ensure your admission. The scores and CGPA statistics for 2021 were as follows:
| | | |
| --- | --- | --- |
| Percentile | CGPA | LSAT Score |
| 75th | 3.93 | 167 |
| 50th | 3.86 | 170 |
| 25th | 3.73 | 172 |
What are the costs of living at NYU housing?
If considering your entire stay through 4 years at NYU, the living costs would total 96,567 USD, this is an estimate. This includes the room expense at the campus, which is 19,244 USD, and dining for 5,136 USD for one year at NYU.