Diversity is the spice of Ivy League schools and this is because they are not looking to groom giants only in the classrooms but in all aspects of life. Your good grades alone cannot get you a spot in any of the Ivy League schools, instead, combine it with several extracurricular activities that you are fully engaged in, and you may just get their attention. Let us know more detail about 'What Are The Ivy League Extracurricular Activities'.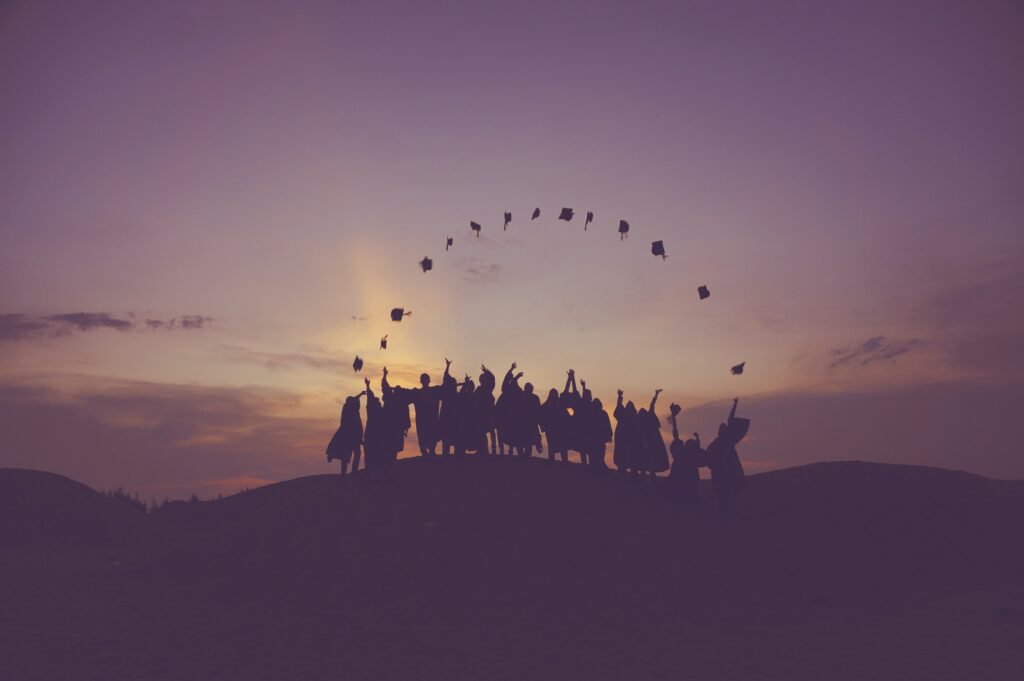 Ivy League Extracurricular Activities
Ivy League schools consider extracurricular activities that develop soft skills such as effective communication, leadership, problem-solving, critical thinking, and teamwork. Some extracurricular activities that can help you develop these skills include sports, political activism, volunteering for community service, joining a high school club, participating in a summer program, writing for your school's newspaper, etc.
What's the deal with Ivy League schools and extracurricular activities?
Ivy League schools have been considered difficult to get into and this is because most applicants or their parents barely understand what these schools consider in their admission process. Most students make the mistake of believing that their school grades and ACT/SAT scores are enough to secure a spot for them in Ivy League schools; unfortunately, this isn't true. Extracurricular activities play an important role in this situation because it shows your tenacity in being creative and managing your time to achieve success; such as required to be successful in a real-world setting.
 We know Ivy League schools to be the best in the world; to maintain these standards, their students should be able to meet up their requirements.  
So, what extracurricular activities do Ivy League schools consider?
Every high school in the states or other countries provides a range of extracurricular activities for students to engage in. These activities are how you find yourself outside the classroom, build essential skills, and connect with your life's purpose, and this is why they are a critical part of your universities application process. Below are some extracurricular activities that can increase your chance of getting into an Ivy League school.
Political activism
Students who are interested in making the environment better or initiating changes that will improve society in any way have a chance of getting into Ivy League schools, even with average grades. Engaging in political activism in your high school shows leadership, dedication, and taking initiative to create a better world. 
With so many problems in the world today, there are relevant causes you can engage in and organizations you can engage with to start a campaign that will not only create awareness but proffer solutions as well. Some cause you can engage in include gun control, human trafficking, sustainability, education, food security, etc.
Volunteering or community service
Making a big difference in the world starts with making little differences in your community. Volunteering or offering community service shows responsibility, leadership, teamwork, network building, time management, communication, etc. At first, you may engage in community service or volunteer to boost your college application but with time, you become committed, and such commitment will help develop your mental health alongside the soft skills mentioned earlier.
High school club
You can either start a high school club or join an already existing one. With the vast number of clubs in the various high schools across the state, some students may still not find one that they are truly interested in or passionate about. If you fall into this group, you can begin your club and recruit other students to be a part of it.
Whether you are joining or starting a high school club, ensure that it aligns with your passion and will give you enough time to focus on your studies and rest. 
Leadership activities 
Any extracurricular activity that opportune you to hone your leadership skills is worth engaging in; however, don't force yourself to take on an activity that doesn't interest you because you might find yourself undedicated to the cause. Activities that boost your leadership skill can also help you find your voice, teach you teamwork and independence, and help you stay dedicated. 
Starting a Non Profit
If you are passionate about social causes and would love to touch lives in any little way you can, start an NGO. Most high school students with such passion make the mistake of believing they need to earn a college degree before taking the step. Starting an NGO will not only prepare you to get into an Ivy League school but also gears you up for your future career and provides an opportunity for other students to volunteer. 
Sports
It takes dedication, perseverance, time management skills, and teamwork to be an athlete, and this is part of what the admission officers at Ivy League schools are scouting. Although these schools don't offer athletic scholarships, they prioritize athletes who demonstrate some skill and commitment to sports.
Remember, not everyone is an athlete; if you aren't passionate or committed to participating fully in sports, you might want to look for other extracurricular activities where your talent will shine beautifully.
Travel 
One of the best ways to enhance your mindset about life, cultures, and other people is through traveling. If you travel for fun purposes only, it will be best to leave it out of your application. Traveling for humanitarian purposes will enhance your EA and application process. While on any assignment during your travels, ensure to have visual proofs like pictures and videos. You can also build a social media portfolio with them because you never know how handy it will become in the future. 
Academic competitions 
One of the ways you can impress admission officers is to show that you aren't afraid to push yourself and compete even with the best of the best. There are so many academic competitions you can be a part of- locally, state level, nationwide, or internationally. Even if you don't bag an award, the fact that you participated will earn you some extra points when your application is reviewed.
Creative activities
Ivy Leagues consider academic, community, and personal activities during their admission process. Engaging in creative activities will amplify your uniqueness and passion outside your school work. No student is without creative prowess; So if you are unsure about yours, you can try out different creative extracurricular activities, and with time, you will find where you belong. Some of the activities that boost your creativity include;
Drama or theatre club
Music club
Art Club
Photography club
Filmmaking Club
Dance club
Fashion design
Woodwork club
Graphics design
Painting club
Web design club
Digital art club
Videography club
Game application design club
Write for the school newspaper
Part-time jobs or internship
Taking on internship programs or part-time jobs in your intended career path will give you hands-on experience and position you in a real-life setting where you have to learn important life skills such as communication, time management, self-reliance, dedication, interpersonal, self-confidence, discipline, team works, etc. adding such to your Ivy League application shows your willingness for growth in your chosen field.
Why are extracurricular activities important to get into Ivy League schools?
It's no news that some students will rather be by themselves all school year without engaging in any extracurricular activity only to find out its importance during their senior year. Ivy League schools scout for the best among the best during their admission process and since extracurricular activities are a part of their holistic approach, here are reasons you need to engage passionately in one or more.
Engaging in extracurricular activities you are passionate about will enhance your attitude positively toward school work and help you get good grades in the long run.
You get to connect with your personality and discover your uniqueness, which will help your overall outlook on life.
Ivy leagues want students who can push themselves to emerge better in any real-world situation, and extracurricular activities help you develop the necessary life skills required for such.
Ivy Leagues aren't looking to create academic giants alone. With extracurricular activities, you can show them your potential of becoming a giant in any endeavor.
Conclusion
Extracurricular activities aren't more important than your course rigor, test scores, or school grades; however, they play an important role in showing the admission officers how ready you are to take on life and make a difference wherever you find yourself. Remember, these schools aren't interested in how many extracurricular activities you indulge in but in how dedicated and engaged you are. So, if you intend to wow them, focus on activities you are great at, enjoy them naturally, and show some level of leadership. 
FAQs
Does being an athlete make it easier to get into an Ivy League school?
Yes, it does. Athletic students are four times more likely to be considered for admission to Ivy League schools than their counterparts as long as they meet the other admission requirements.
How many extracurricular activities do I need to get into an Ivy League school? 
Two or three extracurricular activities are enough; however, ensure that you take only those you can handle that wouldn't cause your academics to suffer. Create and maintain a balance between your extracurricular activities, studies, and rest time.