Vanderbilt University is located in Nashville, Tennessee. It was founded in 1873 by Commodore Cornelius Vanderbilt. VU is ranked as the 13th-best national university. This great institution attracts a large number of students from all parts of the world yearly due to its position as one of the world's best universities in academic research. Let us see is Vanderbilt a good school.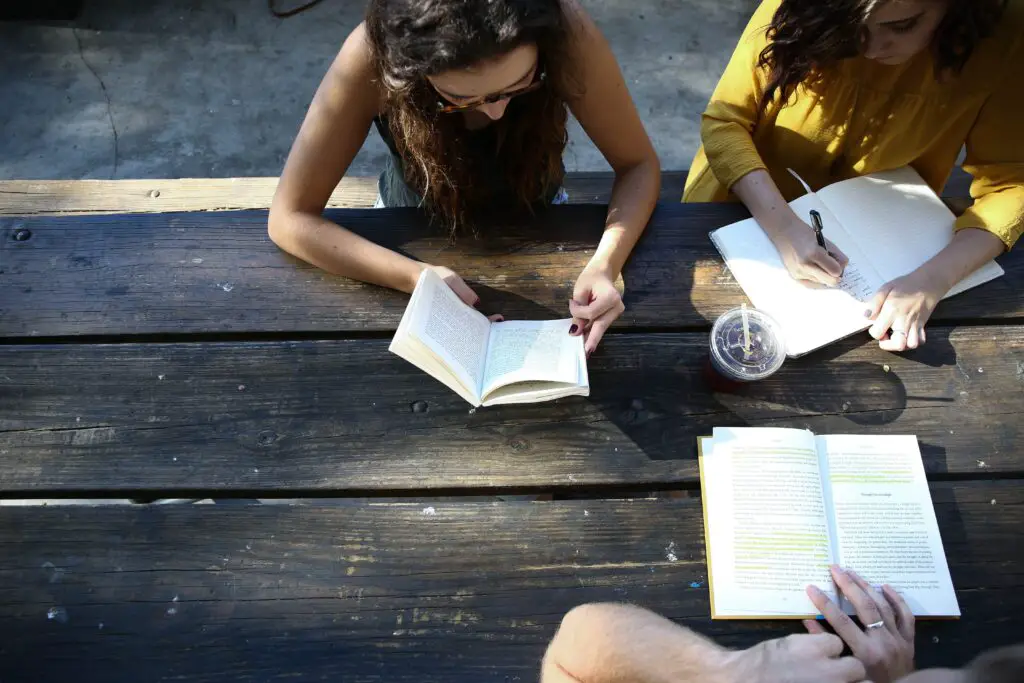 Vanderbilt is a good school has a well-known record in the studying abroad programs it offers. Most of these programs are offered in different countries. Students at home and from abroad with special research interests see VU as their destination. VU has a credible interdisciplinary research program that has put it among the top 20 research universities in the world. 
Is Vanderbilt A Good School?
Part of what makes Vanderbilt University a good school that deserves our attention is the fact that VU runs globally competitive courses, has a lot of student activities, and has a Greek life that has attracted more than 20% of the students. Moreover, the students have access to countless off-campus alternative options to choose from regarding social life – shopping, cinema, music, entertainment, and so on. Vanderbilt University is without a doubt a good school to consider. 
Different Schools at Vanderbilt University
There are 10 different schools run by VU. Some of those schools offer undergraduate programs only, some offer graduate programs only, and others offer both. The ten schools at VU are listed below.
● School of liberal arts and sciences
● School of Engineering
● School of music
● School of education and human development
● School of law
● School of Education
● School of business
● School of medicine
● School of nursing
● School of divinity 
Vanderbilt is ranked high in the following niches
● #13 best national university
● #6 best learning community
● #8 best-valued college
Vanderbilt University is a good school to which every prospective applicant should give serious consideration. It has been ranked highly in several academic programs by the U.S. News 2023 university rankings. For instance, VU is ranked #1 in special education, educational administration, and supervision; #1 in language pathology; #1 in midwifery; #2 in the education policy niche; #2 in psychiatric and mental health; and so on.
Enrollment Data
The 2021–2022 student enrollment data for Vanderbilt University show that 7,057 students applied for undergraduate programs. 98% of this total number were for full-time programs, and only 2% were for part-time programs.
During the same period, the total number of graduates and professionals enrolled was 6,480. 82% of this data represents those who applied for the full-time program, and 12% applied for the part-time program.
The tuition and fees at Vanderbilt University
The tuition and fees at Vanderbilt University are around $60,000, and the room and board fees are $19,000. That is not much when you consider the future benefits a graduate of Vanderbilt enjoys. The medium salary for a graduate of Vanderbilt is around $63,000 per year.
Most students who finished at Vanderbilt went on to become leaders in different capacities. We have former governors, former American vice presidents, congressmen and women, senators, captains of industries, renowned athletes, surgeons, physicians, university Chancellors and Vice Chancellors, and so on.
Academic Activities at Vanderbilt University
Vanderbilt University offers an undergraduate program as well as a graduate program. It also offers professional doctorate and doctorate research programs. Most students who attend Vanderbilt complete their academic programs within the stipulated time. The graduation rate is around 92%.
VU has more than 60% of its classes with fewer than 20 students. That makes this university a decongested school and, invariably, one of the most conducive learning centers in America. VU has a world-class library stockpiled with books for research and class works. 
Students at VU are expected to participate in different special academic programs throughout their course of study. For instance, students in their first-year experiences participate in service learning. Also, there is a senior capstone academic experience that requires students to partake in different writing disciplines. Finally, there is what is called a creative project, or simply an undergraduate research project, where students are put in learning communities with other cohorts.
The retention rate at the VU is put at 96%, the 4-year graduate rate is estimated to be 88%, and the 6-year graduation rate is put at 93%. 
Admission to Vanderbilt University
A student who is considering admission to VU has a 7% chance of being admitted. Average students admitted to VU are expected to possess SAT scores between 1480 and 1570 or ACT scores between 34 and 35. However, some students who get something a bit lesser than these still get admitted.
Apart from your SAT or ACT scores, Vanderbilt University will require a few other things like
Letters of recommendation:
To get admission to VU, you need to present 3 letters of recommendation two of which must come from your teachers and the other one from your counselor.
The letters of recommendation obtained from your teachers and counselors must indicate the type of person you are in terms of character and attitude, as well as leadership qualities.
Your recommendation letters should specify what makes you distinct from other students. If you have done any special projects, written an award-winning essay, occupied a particular leadership position in your high school, or shown some sense of diligence, that makes you stand out. All these qualities must be specified, as they will enhance your chances of being admitted.
Your essay:
To be admitted into Vanderbilt University, you need to write a convincing personal essay. This essay must reflect that you wrote it by yourself. In other words, it must not be written on your behalf by someone else – not your parents, siblings, or your teacher in the school. If you don't know how to write a personal essay, you can learn that from the internet. There are a bunch of open-source platforms on the internet that will teach you to write an acceptable personal essay. You don't have to wait until the admission period before you start working on that, you can do it from now.
Your extracurricular activities:
Vanderbilt is interested in your extracurricular activities such as sports, community services, and so on. The earlier you realize this the better that extracurricular activities are part of the consideration for admission to Vanderbilt University.
It has both men's and women's teams in basketball, football, swimming, tennis, golf, lacrosse, and other important sports you can find at other universities across America. VU has won several championship competitions, including women's tennis, baseball, bowling, and so on. Without mincing words, VU is a top university for prospective students who are interested in a complete and balanced academic life.
Scholarships and Funds
Nearly 50% of undergraduate students at Vanderbilt University have access to need-based financial assistance. This will help the students bear some financial burdens. Another source indicates that you can study and work at Vanderbilt. This is also a form of financial aid for the students.
Safety and security at Vanderbilt
In terms of safety, VU is one of the safest destinations for students in the United States. According to the reports from the university authorities to the Department of Education, there are no incidences of crimes or violence at or around Vanderbilt University. The students are in a safe place. However, we advise that the parents and guardians should confirm this information to be sure it's as said. 
Conclusion
Studying at Vanderbilt University could be a source of great pride. This prestigious university has produced many world-class Nobel prize winners, including Stanley Cohen, who was awarded the Nobel prize in medicine in the year 1986; Stanford Moore, who won the Nobel prize in chemistry in the year 1972; and Al Gore Jr., who was a former president of the United States.
In case you're a sports lover, it might interest you to know that VU is a member of several athletic conferences in America, including the Southeastern Conference, the America Athletic Conference, and the Southland Bowling League.
Frequently Asked Questions
Does VU have a religious affiliation?
No. VU is not a religious organization, though it has some students who belong to Catholic groups and other denominations. Generally speaking, VU is not a religious school in terms of orientation.
What is the security situation at VU?
According to our sources, VU is a calm and safe academic environment. There are no incidences of crime or violence within or surrounding the campus. However, prospective candidates are advised to investigate the security reports themselves to validate the authenticity of the security situation at this school.
Which schools are the alternatives to VU?
Several schools can compete and serve as an alternative to the VU. They include the University of Sheffield, the University of Colorado, Iowa State University, and so many other universities.
Does VU offer online programs?
Sure, VU offers online learning opportunities in most programs. Some of the programs from VU that you can access online include a Master in Legal Studies, Peabody College programs, school of engineering programs, school of nursing programs, continuing education programs, and so on.