Established in 1865, New York University college of dentistry is one of the oldest in the United States known for its extensive research programs, evolving curriculum and large alumni network estimated to be about 10% of practising dentists in the country. The college is currently ranked 20th globally in the QS world university rankings 2022 dentistry category. Let us see is NYU dental school worth it or not in this article.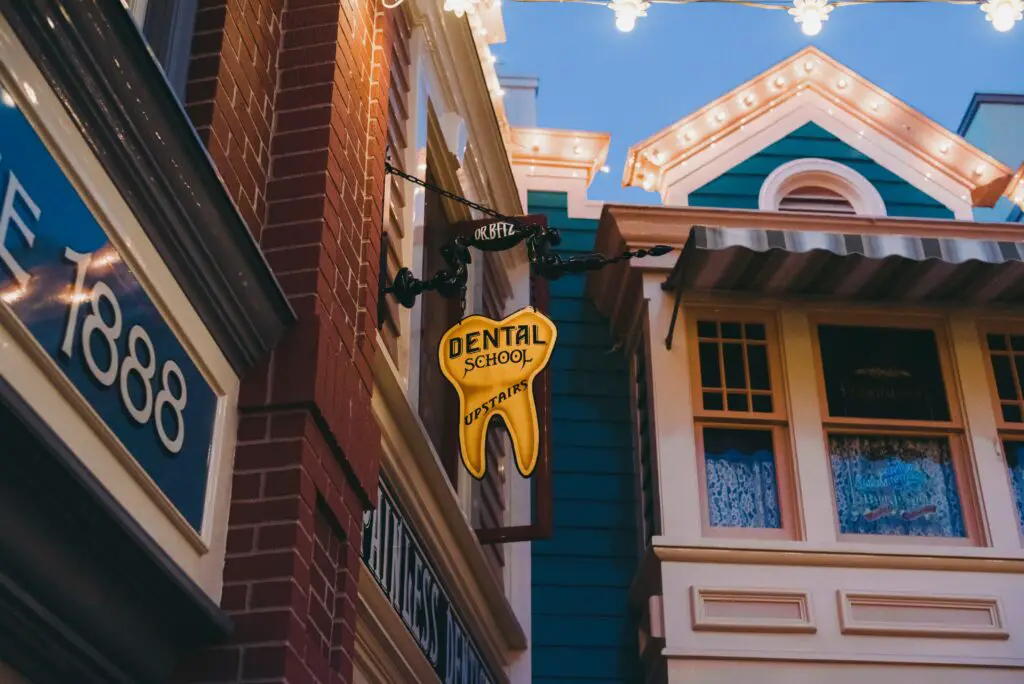 The college has also incorporated technology as a major part of its electronic curriculum. The traditional textbook library was replaced by an all-digitized computer library that includes videos of clinical and laboratory procedures.
Is NYU dental school worth it?
One of the biggest factors when joining any institution of higher learning should be the cost. New York University college of dentistry is a private university that features one of the most expensive academic programs estimated to be about $107083 for one year on a 4-year course. Although the university offers one of the most extensive research programs that include guaranteed hands-on patient care experience through its dental clinics and outreach programs students do find themselves in serious debt that can take decades to clear hence need to carefully analyze their financial capabilities before applying.
For those with the financial capability of handling the high cost of learning NYU dental school is worth it but it also depends on how hard you work to pass your dentist exams and get your license.
Why is NYU dental school expensive?
NYU college of dentistry is located in New York City and is affiliated with the most expensive University globally. Despite paying the $107083 fee for your first year. You'll also have to incur extra charges such as entertainment fees, extra food and transportation fees when you need to leave school for a trip or just run errands in the City. The city's large population and status as a hub for commerce, tourism, real estate and now an education centre have contributed to the high population that creates demand for access to basic needs making them more expensive compared to other cities.
If you are studying to become a dentist you'll therefore need to familiarise yourself with equipment and dental supplies. It is estimated that the cost of buying dental equipment can go up to 24000 although the college doesn't make purchases every semester they do have to refill on supplies routinely some of which are used during laboratory procedures.
The COVID-19 pandemic found most people unprepared and without proper knowledge of how to handle the virus leading to movement restrictions globally. This led to a slow rise in the prices of most commodities. Although most countries have already opened up, the economy was hard hit, prompting a rise in inflation in all sectors including education to ensure that the faculty, staff and institutions themselves are also able to stay afloat and avoid losses.
What financial aid options do I have when studying at NYU dental school?
The free application for financial student aid (FAFSA) is a federal financial form filled out by students as they attempt to seek federal financial aid. Federal financial aid comes from grants, federal subsidized or unsubsidized loans and work-study programs. Once reviewed and accepted a student can receive up to $6,195 as financial support depending on the financial aid program they are accepted into.
Each school has scholarships either need-based scholarships, merit-based scholarships or both. Need-based scholarships are given depending on an applicant's financial background while merit-based scholarships are awarded based on your performance. The college issues these scholarships depending on the availability of funds, and grades achieved and does not guarantee annual renewal. 
Eligibility requirements when applying for financial aid?
For you to get accepted into any financial aid program you must demonstrate your high academic resilience by maintaining high grades in exams and evaluation tests.
For need-based financial aid programs, the amount you'll receive is calculated based on your family's financial background. The less income coming in, the more financial aid support you can expect.
Additional requirements when applying for the federal financial aid program(FAFSA)
Be a citizen of the United States or have a green card for US noncitizens.
Demonstrate financial need.
Be enrolled in an institution of higher education.
Have a valid social security number.
Have satisfactory grades.
Sign the FAFSA certification Statement stating you have not defaulted on any student loans or grants and money received will be used to fund your education.
Applicants who are yet to join college should prove they are eligible to join an institution of higher learning by producing a high school diploma, GED certificate or credentials showing they've completed high school education in a homeschool setting. 
You lost a parent during the 9/11 attack or service in Iraq.
If you've served your sentence in a federal or state institution, you are on parole or in a halfway house you can still apply for FAFSA
You will automatically be ineligible if;
You are an undocumented student.
Your green card has expired.
If you are still incarcerated in a federal or state institution.
If you have been incarcerated for any sexual offence.
Factors to consider when choosing a dental school
Education is an investment made by committing thousands of dollars and time in studying with the hope of graduating and kick-starting a career in your desired field. Dentistry like any other field of medicine not only requires a bachelor's degree for you to join and specialize in the graduate school of your choice. School fees are therefore the biggest determinant and factor when choosing a school. Although there are financial aid options in most institutions as an applicant you are encouraged to attend an institution that will leave you with little or no student debt.
An institution of higher learning's location not only makes a difference in its tuition fees but also the student's cost of living due to the price of housing, cost of accessing infrastructure and social amenities.  To attend universities in states such as New York and California you'll need more than $70000 annually to cater for tuition fees, accommodation, school supplies and personal funds.
A school's ranking should also heavily influence your decision on whether or not you want to attend. Schools in the Ivy League and tier I ranking not only guarantee that you'll receive quality education but are also included in an elaborate network of alumni that can act as your connection in the job market. The schools also have extensive research programs that are essential when trying to get into graduate programs.
Getting enrolled on a particular program is the first step in building your career. You'll still need to go through the course duration and graduate. While doing your research it's important to also know the graduate statistics and employability rates of graduates. Most Ivy League and tier I schools have an employability rate of more than 95% giving you prospects of how you'll kick start your career.
Admission requirements for NYU dental school
Applicant should have attained a bachelor's degree or have a GPA of above 3.5 
Completed prerequisite courses in the following subjects biology, organic chemistry, general chemistry and physics with laboratory experience. An applicant will also be mandated to have taken and completed an English writing intensive course.
Submit your dental admissions test results.
Submit three letters of recommendation from members of the faculty who once taught you, especially in sciences.
An applicant who is a non-US or Canadian citizen will be mandated to take the English proficiency test and submit TOEFL score results that should not be older than 2 years 
All applicants need to have at least 100 hours of shadowing.
Most of the students admitted have a DAT score of 21 for the academic average, science and reading and 20 for perceptual ability. For the scores to be considered 3 years should not have elapsed since the applicant took the exam.
Pass/fail grades for prerequisites taken in the spring or summer of 2020 are accepted, letter grades are however strongly encouraged.
The deadline for submitting applications is February 1st of the year you hope to get admitted.
It is estimated that NYU college of dentistry receives over 3000 applications annually but only enrols an estimated 375 students giving NYU college of dentistry an 11% acceptance rate. Applicants are therefore encouraged to not only have a high GPA and DAT scores but also relevant experience shadowing, volunteer work and working in dental care.
Academic programs at NYU dental school
The doctor of dental surgery (DDS) degree program goes on for 4 years.
The dental hygiene programs are where students can either specialize and graduate with a bachelor of science in dental hygiene which takes 4 years or an associate in applied science in dental hygiene which takes 17 months for the accelerated fast track program or two years getting 18-20 credits per semester.
The advanced education program where students get to choose their speciality and get certification from CODA-accredited specialities completed in approximately 3 years.
The master's degree programs are where you can choose to specialize in oral biology, biomaterials, or clinical research or enrol on a dual program.
Statistics of getting employed after graduation from NYU
The university estimates that 76.96% of graduates in the class of 2021 are currently working with 51% have gotten a job before graduation, and the rest getting employed after graduating in 3-6 months.
21.97% of graduates joined graduate programs while 1.07% of graduates are working and are also enrolled in graduate school.
Such high employability rates of NYU graduates are due to the school's reputation as a centre of excellence in education with the school of dentistry producing 10% of New York city's dental personnel.
Why you should study at NYU dental school?
Due to the high population in the city of New York, students at the New York University college of dentistry get to interact with thousands of patients in volunteer programs and internships giving them essential experience and skills working one on one with patients.
The school houses several academic programs giving students the chance to work side by side ie students under the DDS program work with those in dental hygiene a common practice they'll find after graduation in most hospitals 
The New York University college of dentistry is the only one that offers a dental hygiene program in the state of New York.
Because of the university's extensive alumni network that has created a community, graduates do get the privilege of networking, especially during school events, student organizations and outreach programs.
Other than NYU dental school worth considering in the US 
The University of Michigan.
Harvard school of dental medicine.
The University of North Carolina.
University of California Los Angeles (UCLA).
The University of Washington.
University of California San Francisco (UCSF)
The University of Pennsylvania.
Columbia University.
The school fees of these universities fall between the range of $331,000 to $511,411 for the 4-year course.
Other than NYU Dental school worth considering in the state of New York
Columbia University college of dental medicine.
The State University of New York at Buffalo school of dental medicine.
Touro college of dental medicine.
Bottom line
New York University college of dentistry not only has one of the most expensive academic programs but also features some of the highest graduation and employability rates. When trying to pursue a career in dentistry you should be open to the fact that the course itself is expensive no matter which school you decide to enroll in. You should therefore be open-minded about taking the financial aid options that are available to you and maintain high grades that give you options to choose from and can guarantee you annual financial aid renewal.
If you want to pursue a career in dentistry you should also be made aware of the overwhelming level of stress and workload you'll have the next couple of years before you start practising where you'll most likely repeat some procedures regularly on different patients. Your passion and reason for pursuing dentistry will be the guiding light when you feel broke, stressed and overwhelmed.