When planning to apply and enrol on any medical school your main concern is how you'll get selected over thousands of other applicants. Each school has its admission preferences despite the almost copy-pasted requirements for eligibility. Let us see some of the easiest Medical schools to get into in this article.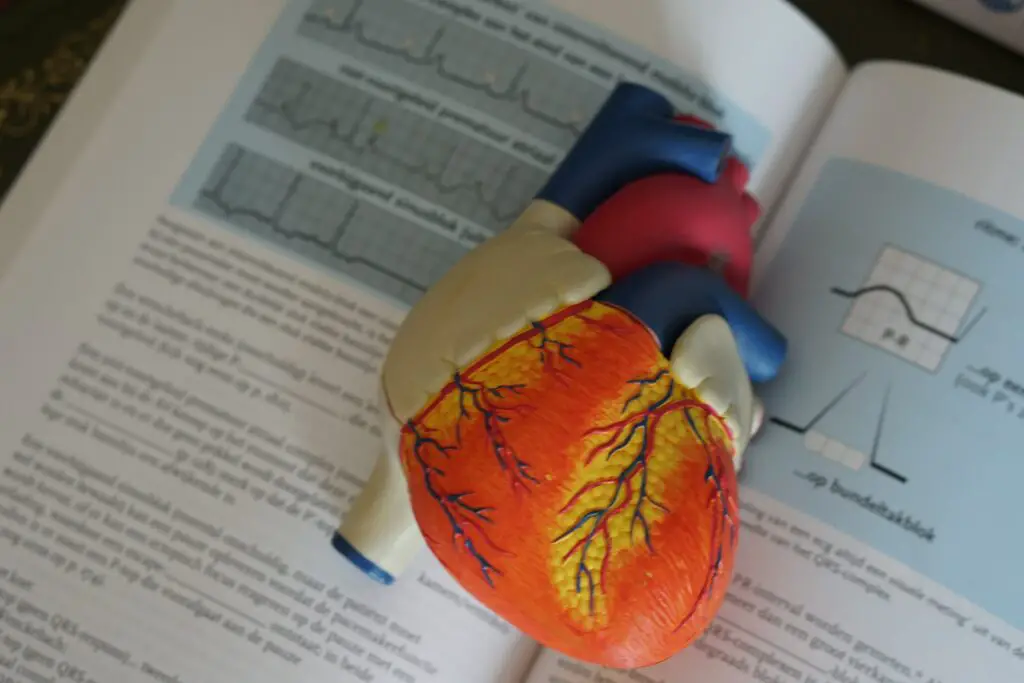 Applicants are therefore always encouraged to apply to several medical schools taking careful consideration whether they've met all the minimum requirements needed to secure a spot at their desired institution.
What are the easiest medical schools to get into?
The ease and difficulty of getting into medical schools are mostly determined by your academic qualifications, research and clinical experience that show the progress and initiative you are willing to take to succeed in your desired career path.
When we compare academic requirements such as the average GPA most students accepted to top-ranking medical schools such as Ivy League schools and tier I schools have a GPA of above 3.7 and MCAT scores above 515.
If you find yourself with a GPA of above 3.5 but an MCAT score of below 510 you can still get admitted to state universities, which usually receive 4000 applications or less and accept 200-300 applications depending on their class size. 
By doing so you'll give yourself higher chances of getting accepted into schools with a small class size giving you better chances to interact with members of faculty and closely work with other students.
List of Easiest Medical Schools To Get Into
Below is a list of universities that receive fewer applications and consider MCAT scores of between 498-510, a GPA of 3.0-3.8 and smaller class sizes of 100-350 each application cycle.
Central Michigan University, college of medicine
Located in Mount Pleasant, the university is a public research school. During the 2022 admission cycle, the university received an estimated 7989 applications accepting only 103 into the different programs available at the college of medicine. From the accepted application 80% of qualified applicants are from the state of Michigan and 20% comprises out-of-state accepted applicants.
The average GPA accepted was 3.2 at your undergraduate level and also for your BCPM GPA and a score of above 500 in your MCAT. 
The University of Mississippi, school of medicine 
Located in the state capital of Jackson, the University of Mississippi school of medicine accepts in-state applications only whose applicants have an average GPA of 3.7 at the undergraduate level, a BCPM GPA of 3.6 and MCAT scores above 504. Unfortunately, the university does not release its admission statistics.
Mercer university school of medicine
Located in Georgia, the university is the oldest private school in the state and is ranked as the 2nd highest school producing graduates in its medical school that work in rural areas and working in primary care within the state.
For the class of 2024, the school of medicine received an estimated 1251 applications and accepted 103. The overall GPA average was 3.5, the average BCPM GPA was 3.7 and the average MCAT score was 504.
University of Missouri, Kansas school of medicine
Located in the city of Kansas, the University of Missouri Kansas school of medicine is a state-supported diversity and therefore prefers in-state or regional applicants from Arkansas, Illinois, Kansas, Nebraska and Oklahoma. The university is currently ranked by US news and world report as the 64th-best medical school in research and 10th in primary care.
During the 2021 application cycle, the institution received an estimated 3200 applications accepting and enrolling 211 in the different programs available at the college of medicine, making the school selective with an acceptance rate of 6%
The school considers a minimum GPA of 3.0  and MCAT scores of not less than 494 enough to get into the interview phase, however, the average GPA of accepted applicants was 3.5 and MCAT scores were 505.9
The University of Arkansas for medical sciences
The medical school is located in little rock Arkansas and is part of the university system of the University of Arkansas. The university accepts in-state and very out-of-state applicants into the different programs available at the institution. US news and world report the university is one of the 74 best universities in research and the 2nd best in primary care.
During the 2022 application cycle, 2962 applications were received eventually getting 166 students to enrol giving the university an acceptance rate of 5.6% which is higher than the college of medicine at Florida State University at 2.1 with the same GPA average of 3.7 and MCAT scores of 506.
The University of North Dakota, school of medicine and health sciences
As the only school in the state of North Dakota, the university prefers accepting applications from qualified North Dakota residents with the small out-of-state number accepted coming from Wyoming, Minnesota and Montana. For the entering class of 2022, the average GPA accepted was 3.8 for the undergraduate level, 3.0 for BCPM and an average MCAT score of 507
Sanford school of medicine, the university of South Dakota
Sanford School of Medicine has one of the lowest admissions each application cycle averaging about 92 accepted applicants from a pool of 706 applications during the 2020-2021 cycle. This can be attributed to the school's preference for admitting qualified residents of South Dakota.
The GPA average for the same cycle was 3.8 while the average MCAT score was 507
The University of Arizona, college of medicine Tucson
As one of the universities affiliated with the University of Arizona, the school of medicine accepts both in-state and out-of-state applicants while international applications need a recommendation from a member of the faculty at the institution to apply. The university received an estimated 9940 applications seeking to join the incoming class of 2019 accepting 221 students.
A minimum MCAT score of 498 can be enough to get you an interview, however, data shows the average MCAT score of accepted applicants was 508, while the average GPA was 3.7.
East Carolina University, Brody school of medicine
Located in North Carolina, the university only accepts legal residents of the state of North Carolina, receiving an estimated 1000 applicants annually to fill the 86 class positions. The school's total enrollment comes to 322 with an average GPA of 3.6 and MCAT scores of 508
The University of Tennessee, college of medicine
Ranked 68th best university in research and 26th in primary care, the University of Tennessee CoMedicine medicine currently has a total enrollment of 694 students with 3049 applications being received for the incoming class of 2022 and only accepting 176 students to join.
The average GPA of accepted applicants was 3.7 and MCAT scores of between 500-510
Augusta University, medical college Georgia
Affiliated to the university system of Georgia, Augusta university medical college has several campuses in the state, ranking 86th best medical school in research and 92-124 in primary care. During the intake for the incoming class of 2022, the institution received over 3000 applications accepting 372 with an average GPA of 3.7 and MCAT scores of 510 although applicants with a minimum GPA of 3.0 and MCAT scores of 496 can still be considered competitive enough for an interview.
The  Medical University of South Carolina, college of medicine
The medical school's status as a state-supported institution prefers admitting qualified residents of South Carolina, receiving 3813 applications for the incoming class of 2021 and only enrolling 163 whose GPA averaged 3.7 with an MCAT score of 511
The university is currently ranked as 56th best university in research and 76th in primary care 
The University of Virginia, school of medicine.
Ranked as the 30th-best university in research and 35th in primary care, the school of medicine at the University of Virginia received an estimated 5892 applications for the 2022 incoming class and enrolled 150 making the medical school highly selective with an acceptance rate of 2.54%
The average GPA was 3.87 and the MCAT score of 518 came in close to Stanford university's 3.7 GPA requirement and 520 MCAT score average.
Why do some universities prefer admitting qualified residents?
Universities are either federal or state-supported with most state-supported public institutions using tax collected from residents to fund these universities, therefore having a preference of mostly accepting and enrolling qualified residents of the state who receive subsidized tuition fees and are mostly absorbed into their resident ststatesob market providing essential services. 
Factors to consider when joining medical school
Ivy League schools and tier I schools have more financial aid programs that are mostly given depending on a student's needs to be analyzed through your family's annual income. Students from families earning less than 75000 annually do get full-ride scholarships or get into work-study programs at the institution they are also eligible to receive more on federal student loans compares to those attending state-supported universities 
The course duration not only influences the cost of attendance but also how much time you'll have to start practising. The most ideal medical courses take 4-5 years giving you time to transition from residency and fellowship to start practising kickstarting your career and giving you time to decide whether you'll take graduate programs that go up to 7 years.
Each university had its admission requirements and each admission committee looks for a set of applicants that would be a great fit not just by analyzing their academic achievements but also by looking at an applicant's journey that contributes to the potential in any particular career. In medical school, each institution has set the minimum and average GPA, MCAT scores and number of prerequisite course credits along with clinical and research experience. As an applicant, you should only apply to schools you qualify for and consider whether applying to an institution receiving thousands of applications is better than applying to one receiving only hundreds.
Distance from your current area of residency directly influences the tuition fee and travel costs each semester. When applying to a school such as the Grossman medical school you are encouraged to always have the financial capability of handling the high living costs in New York City that raises the cost of attendance instead compare the local in-state university that will lower your tuition fee and give you an 80% chance of getting accepted.
Each school has its curriculum that has integrated both clinical experience and research. Some schools emphasize having a one-year mandatory research experience before graduation. You should therefore analyze the importance and contribution of such an experience in building your career.
The application fee for most medical schools falls between $25-100 depending on the school. This added cost can limit the number of schools an applicant wants to apply to instead of applying to 12 that you are unsure of, you're encouraged to narrow down to at least 6 that you are comfortable and confident in securing a spot at.
How much time do you have before the application deadline? When hastily making applications at the last minute you can submit the wrong documents or not have enough time to submit essential scores you should therefore always take into account how much time you have before deadlines and the mission office's accessibility in case you need to resubmit anything.
Going to a public or private school. The status of the school of your choice greatly influences the cost of attendance. Ivy league schools are significantly more expensive than those founded as public re
Bottom line
During your application to any of the medical schools, your academic history plays a vital role in painting a picture of the type of student you are. Clinical experience either working or volunteering gives you an upper hand especially since you've got a chance to practice essential skills such as bedside manners with patients you've interacted with,  along with good letters of recommendation that demonstrate your leadership skills and how well you work with a team and under pressure. 
The average GPA, acceptance rate and MCAT scores accepted into a particular school in the previous application cycles already paint a good picture of your ease or difficulty of getting accepted so use that to your advantage when researching which school you're better suited for.