There is a great need for healthcare professionals in the society of today, especially nurses. Nurses are not just healthcare providers but home caregivers. As people age, they become incapacitated to take care of themselves. The high demand for nurses in senior homes has further improved job opportunities. Geriatric individuals constitute a significant percentage of the total population in America as a result of improved healthcare which has invariably enhanced longevity. Nurses are pivotal in health institutions like hospitals, clinics, health centers, etc. The need for qualified nurses, therefore, continues to be on progression. There are a lot of schools in California that offer and award nursing degrees. Let us see 'List of Best Nursing Schools In California'.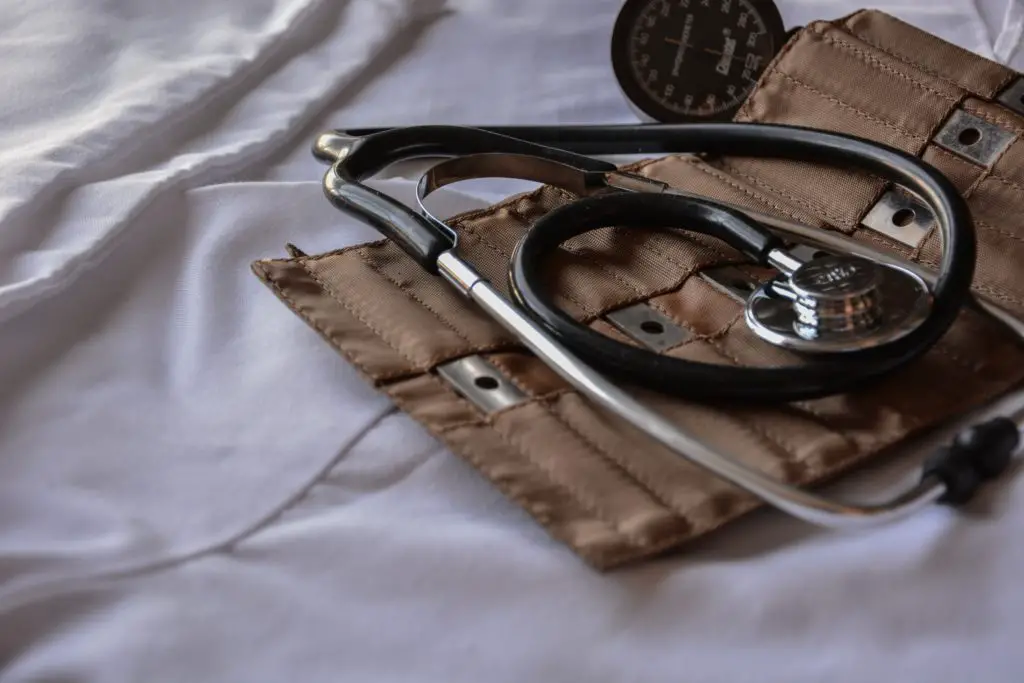 What is a nursing school?
A nursing school is an educational institution where nurses are trained and then qualified to practice. A good nursing school will produce a good nurse. The training in nursing school is holistic and covers the application in health institutions and private home caregiving. Generally speaking, nursing education comprises theoretical and practical training given to nursing students, which would equip them with the requisite skills to operate as healthcare professionals. The training is provided by qualified nurses and other healthcare professionals like doctors, midwives, pharmacists, medical laboratory scientists, etc. Nurses are trained to practice in general terms, but there may be special training for special needs, which brings about specialization in practice. For example, some nurses are trained as mental-health, geriatric, pediatric, theatre, and preoperative and postoperative nurses. This particular training comes with special pre-qualifications.
What makes a nursing school outstanding?
The infrastructural layout of a nursing school should appeal to the eye. The qualities of the tutors will also determine the rates of nurses who are produced. Another aspect to look out for is the affordability of the fees. Good nursing schools have funding from the government, individuals, and some organizations, which would, in turn, reduce the financial burden on the nursing students. Looking out for an accredited nursing school is another step in weighing a good nursing school as this would determine if your qualifications would stand out before the recruiters. 
What is the tuition for nursing schools in California?
Tuition fees for nursing schools in California vary. It depends on the school and the nationality of the student. Students from California pay cheaper than international students. On average, students from California pay $6500/year as tuition, while international students pay an average of $17,700/year. External funding and complete or partial scholarships for the student beneficiaries may reduce these fees.
How many years would it take me to complete the nursing school?
The number of years required to complete your nursing education depends solely on your career goal. It goes from the bottom level nursing diploma to a degree in nursing called BSN – Bachelor of Science in Nursing. There are different nursing practice levels, ranging from assisting doctors and other healthcare providers in the hospital in delivering healthcare to taking up administrative roles. Whatever the case, the training at all levels involves theoretical and hands-on knowledge that would ensure efficient healthcare delivery. A diploma in practical nursing certificates takes approximately one to three years to be acquired. With the diploma certificate, you are qualified to apply for other programs that would make you a licensed practical nurse. An associate degree in Nursing sets you on the path to becoming a registered nurse (RN). It takes an average of two years to complete.
Another level of nursing education is a Bachelor of Science in Nursing (BSN). This sets the individual on the path of attaining a high level of professionalism in the nursing career. It takes approximately four years to acquire BSN. A BSN holder, also a registered nurse (RN), has a higher chance of getting highly paid jobs and attaining high administrative positions in health institutions.
Graduate-level degrees like master's and doctorate degrees allow for specialization in an area of practice. For example, the person can focus on public health nursing, mental health nursing, and unique population like paediatrics, geriatrics, and so on. Graduate-level education develops researchers and academics who would impact the knowledge in nursing schools. The master's program takes an average of 18 months, while the PhD takes three to four years.
What are the admission requirements for the best nursing schools in California?
Entry requirements into nursing schools in California depend on the choice of program and the school of choice. While considering the schools, the description will only be focused on schools with ACEN or CCNE accreditation.
California's state university, Bakersfield
California State University is geographically located between Los Angele and San Francisco, hence inclusiveness in the urban settlement. The low tuition fee for the state residents is another opportunity to be grabbed with two hands. It offers programs ranging from four years of BSN to an additional 15 months to become a registered nurse. The average annual tuition fee is about $7400.
The high admission rate of up to 80 students in a single fall is another thing that stood them out. The minimum CGPA for admission is 2.0 for Fresh students. Upon entry, the students will first do pre-nursing and general courses before progressing to supplemental access to the nursing program with a minimum CGPA of 2.8. Upon successful admission, it takes three years to complete the nursing program. During this period, students are engaged with intensive theoretical and practical courses in health institutions and Nurses' simulation centers. 
California's state university, Fullerton
California State University Fullerton, even with a shallow admission rate of 5-10 students per annum, still has some qualities that tick all the boxes for the best nursing school in California. The school's location in the North of Anaheim is a college town. The low in-state tuition fee of $6979 per annum makes it very affordable. The two options for BSN are traditional BSN and Direct entry to BSN. The traditional admission to BSN is for current students that want to become registered nurses, while the direct access is for first-year students that would start the degree program from year one. Note that before you are eligible to apply for supplemental admission into the BSN program, you must have passed at least 6 out of the eight prerequisite courses. A minimum of 2.0 CGPA is required for the supplementary admission. The prerequisite courses are; English, Mathematics, Speech, Chemistry, Anatomy, Physiology 1 & 2, and Critical Thinking. The other two practices must also be taken a semester before admission.
California's state university, Long Beach
The beaches that surround it are not just aesthetic but therapeutic. The direct entry and traditional entry to BSN give options to prospective students. The low tuition fee of $6850 is something that encourages education. A minimum of six semesters is required to complete the Bachelor of Science in Nursing program with 45hours of introductory and general courses. A minimum GPA of 3.0 is required for entry into the BSN program. Also, a 70% TEAS V is needed for the BSN. High scores may increase this requirement due to competition.
California's state university, Los Angeles
The many hospitals in the city of Los Angeles offer a good number of hospitals where students can be attached for their clinical experiences. The nursing program also provides easy acquisition of a BSN for registered nurses. The low in-state tuition fee of approximately $6500 makes it encouraging for people to make it a choice of school. A GPA of 3.0 is required for possible consideration for admission to high school leavers. First-year students must complete the prerequisite courses, which are considered for the 31- additional criteria. The prerequisite courses include; English, Bio A & B, Chemistry, Psychology, and Critical Thinking. They must be completed with at least a GPA of 2.70. 
University of California, Los Angeles
A top-ranking school in the heart of California is home to one of the best nursing schools in California. The high tuition fee, despite looking discouraging, is worth paying for the value you will get. The annual cost of up to $11,600 can still be subsidized for in-state students. The admission is once annually during the fall session. Entry into nursing can be through direct entry or transfer, which has a limited slot. A supplemental application is also required for admission into the nursing major. 
California's state university, Sacramento
This is located at the state capitol and hence, offers a feeling of a town college. The programs include both direct BSN and accelerated programs for becoming a registered nurse. The low annual tuition fee of $7,392 further encourages the choice of school. The BSN program is a four years program where the first two years are focused on the course work while the remaining two concentrate on hands-on training in hospitals. The entry into the BSN is based on a selection on the point scale of 112. 50 points are gotten from the prerequisite courses, while another 50 points are from the TEAVS test. The remaining 12 points would be determined from the economic, environmental, health, and bilingual proficiency. A minimum of 3.3 GPA is required.
Can I get a scholarship to nursing schools in California?
Educational interventions through awarding grants and scholarships are one of the ways to improve the educational sector. The health sector is pivotal in society; hence, particular regard is given to it. Nurses and Nursing students, being at the epicenter of healthcare delivery, has the benefit of access to numerous scholarships and grants to subsidize the cost of tuition at various levels. The funding comes from private individuals, Non-Governmental Organizations, memorial foundations, companies, and the government. The budget and scholarships available for nursing students in California would require the students to be residents in California and attend a Nursing school within the geographical confinements of California. Some available funding/scholarships are; AW BODINE- SUNKIST GROWERS SCHOLARSHIP, CALIFORNIA EMERGENCY NURSES ASSOCIATION SCHOLARSHIP, CALIFORNIA LEGION AUXILIARY PAST PRESIDENTS' PARLEY NURSING SCHOLARSHIP AND SO ON.
What are the job opportunities for nurses in California?
There are numerous job opportunities for nurses in California especially registered nurses.
Clinical Nurse Educators – they assist in the training of nurses and collaborate with colleagues in the nursing departments and faculty to deliver high-quality knowledge to nursing students.
Nurses in clinical facilities whose responsibilities would be to take care of injured and ill patients, diagnose and treat inmates and also build good relationships with them.
Nurses in geriatric homes whose responsibilities are to take care of older citizens. In the hospital and other healthcare institutions, nurses assist the doctors and other healthcare providers in solving the health needs of the patients. Other roles taken up by the nurses are administrative roles like a matron in the clinic, departmental directors, and different leadership positions in health facilities.
Conclusion
Nursing schools are generally ranked based on the quality of the teachers, the affordability of the tuition fees, the advancement and the diversity of the programs, the course modules as well as the location of the institution. Beginning your search for the best nursing schools should therefore encompass the availability of simulation centers, clinics, and hospitals where a practical experience would be inculcated because nursing education is not just theoretical but requires an excellent hands-on experience to consolidate whatever that has been taught in the classroom.  
Frequently asked questions
How much do Nurses earn in California?
The salaries earned by nurses are relative to the exact qualification and years of experience. Nurses with less than one year of experience are paid an average of $37 per hour. Those with 1-2 years of experience are paid $38.5 on average. Nurses with 3-5 years of experience earn up to $41 every hour. Those with 6-9 years of experience make on average $42 hourly, while those with ten years and above experience go home with at least $44 per hour.
How long would it take to be a Registered Nurse (RN)?
To be a registered nurse, you must have graduated from a nursing program and meet all the requirements outlined by the state, province, or equivalent government licensing body to be issued with a license to practice. The duration of time to become a registered nurse depends on your entry-level into nursing school. If you acquired BSN, it would take an average of 15 months to get registered as a nurse when you enroll in the program.