Prospective lawyer is free to move away from the state in which they attended law school, but it may be difficult to find work if they did not graduate from a highly ranked school with a good reputation. Additionally, you may be able to gain valuable experience in the local legal community by participating in law school clinics, internships, and network connections. However, we need to discuss, Best Law School In The Southeast.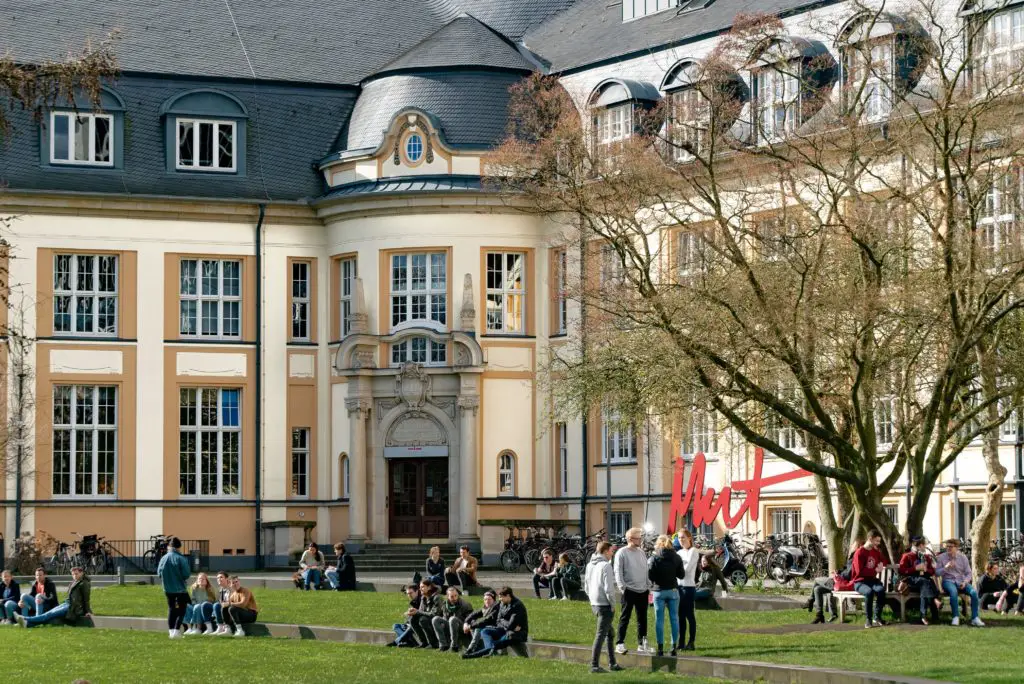 The best Law schools in the southeast region are the University of Alabama School of Law (Tuscaloosa, AB), Emory University School of Law (Atlanta, GA), Vanderbilt University Law School (Nashville, TN), University of Virginia School of Law (Charlottesville, VA), Duke University School of Law (Durham, NC), George Mason University Antonin Scalia Law School (Arlington, VA) and there are many more about which we will discuss in later part of this article. The law school courses may even focus on the subject matter that will be tested on state-specific bar exams. To prepare for a legal career in the state in which you intend to practice, you must study law there.
In addition to considering the local industry, the level of demand in different markets, and cultural differences, the location of law schools is important too. When deciding between attending law school in one area and another, location plays a significant role in determining the opportunities available to you. For those who desire a career in law in the south-eastern United States, the following list provides some information about the best law schools in the region.
Best Law Schools in the Southeast Region
University of Alabama School of Law (Tuscaloosa, AB):
There are few public law schools in Alabama, but the University of Alabama offers a lot of value to its students. PreLaw's Best Value rankings have consistently ranked it among the top classes. There have been two times when it has finished first. Tuscaloosa's eight clinics guarantee that students have at least one clinical experience, even though it's in a college town. Approximately 15,000 hours of free legal help are provided by students every year. This is the first law school in Alabama, having been established in 1872. 
A public law school is the only one in the state today. In West Alabama, Tuscaloosa, also known as T-Town, is the school's location. In addition to New Orleans, Atlanta, Nashville, and Memphis are all within a few hours' drive. In addition to its advantageous location, the University of Alabama School of Law has a history of producing successful graduates. The Alabama Law class of 2020 graduated in June 2020 with an impressive 96.1% of students who found employment or were pursuing another degree within ten months. First-time test takers also achieved a passage rate of 93.6% at the school.
Emory University School of Law (Atlanta, GA):
Emory University School of Law is celebrating its 100th anniversary this year. The number of private schools competing for admission to Vanderbilt is limited in the area. The employment rate and bar pass rates are very high at the school, as well. At its core, the school is centered on service and volunteering and is located in Atlanta, the birthplace of the civil rights movement. Janiel Myers, the first black editor-in-chief of the Emory Law Journal, graduated from Emory Law in 2017. Bernice King, the daughter of Martin Luther King Jr., is also a graduate of Emory Law. 
According to US News and World Report's annual ranking of law schools, Emory University School of Law is tied for 29th place. Atlanta, Georgia, which is one of the most affordable metro areas in the United States, is where the school is located. Several Fortune 500 companies are headquartered in the city, and its airport is the busiest in the world. In this sense, students at Emory can benefit from close proximity to the city that has earned it the nickname "the gateway to the world" due to its activity as a business, travel, and legal hub. At Emory, students have access to over 60 student organizations to get involved, build their resumes, and build networks.
Vanderbilt University Law School (Nashville, TN):
One of the earliest law schools in the Southeast is Vanderbilt University, established in 1874. In addition to being the most prestigious and difficult to get into school in the region, it is also the Harvard of the South. Business, intellectual property, energy, criminal justice, and social justice are some of the innovative programs it offers. Located just over a mile from downtown Nashville, Vanderbilt University Law School was founded in 1874. Nashville is a business hub, a music hub, a research hub, and a research hub for science. 
In 1988, Vanderbilt declared itself a national arboretum after extensive tree planting. No matter what time of year, students can enjoy outdoor activities because the weather is mild. First-year students at Vanderbilt are mainly required to take certain courses, but students in their second-and third-years are allowed to select electives that are aligned with their interests.
University of Virginia School of Law (Charlottesville, VA):
The University of Virginia School of Law, which is considered among the best law schools worldwide, had a near 100% bar pass rate in 2020, making it one of the top law schools in the world. Furthermore, UVA's quality of life is ranked #1 among national law schools by the Princeton Review. 
The top schools in the nation, namely Columbia, Harvard, and Stanford, are even designated as "T14" schools. T14 schools include UVA. UVA's study abroad program is incredible, and students are able to take advantage of those opportunities. Israel, Australia, and Japan are among the countries where law schools offer international exchange programs.
Duke University School of Law (Durham, NC):
According to the 2022 US News and World Report ranking of the best law schools in the country, Duke University School of Law ranks #10 among 2022's list of top law schools in the country. As the eleventh most selective law school in the country, Duke Law has an acceptance rate of only 20.2%. As a prestigious school with extensive academic resources, including its professors, this selection is not unwarranted. Its highly respected, expert faculty has ample guidance for Duke law students, with a 5.2:1 student-to-faculty ratio. Aside from Duke's stellar location, Durham was named the second-best city among 150 U.S. metropolitan areas.
George Mason University Antonin Scalia Law School (Arlington, VA):
One of the most important political and legal centers in the country is located near George Mason University Antonin Scalia Law School. In addition to the numerous government and federal agencies and the numerous private law firms in the area, the school boasts a range of employment opportunities that are almost unparalleled. Specifically, the college offers 16 different clinical programs that students can participate in. 
These innovative programs allow students to gain valuable experience representing clients, writing legal documents, preparing cases, and more. Ideally suited for business careers, Scalia's Law emphasizes the intersection of law and economics. When graduating from Scalia Law, more than half of the students are employed. The Scalia Law School has also had a reputation for graduating students with stellar clerkships.
University of Georgia School of Law (Athens, GA):
The University of Georgia has produced key judges and legislators, as well as a who's who of state and federal government officials. A total of 11 governors have been produced by the school. One of the oldest universities in the country, it was founded in 1859. Thousands of alumni live in the area, so networking opportunities are abundant. For the fourth consecutive year, Athens' University of Georgia law school led all Georgia law schools in bar passage. 
Test takers who took the July exam for the first time passed with an 89 percent score. The school has an average enrollment of 600 students, with a ratio of 7.7 students to faculty. There are more than 80% of Georgia Law students receive scholarship aid, with a higher percentage of graduates and veterans receiving financial aid. While in the second and third years of law school, Georgia Law offers numerous concurrent enrollment programs. There are 17 other schools and colleges on campus that offer concurrent enrollment programs. With its study abroad, work abroad, and other global opportunities, the School of Law emphasizes global opportunities for its students.
University of South Carolina School of Law:
One of the more expensive law school projects this year was the opening of an $80 million building at the University of South Carolina. Leaders of the school, which is based in Columbia, the state capital, hope the new facility will attract a wider range of students. There are several schools near the National Advocacy Center and the Children's Law Center, including the Statehouse, South Carolina Supreme Court, South Carolina Court of Appeals, and South Carolina Court of Appeals. By taking part in this program, students can enhance their legal education experience in a variety of ways.
University of Florida Levin College of Law (Gainesville, FL):
Florida's oldest operating law school, the University of Florida Levin College of Law is located in Gainesville, which is just a two-hour drive from Jacksonville, Orlando, and Tampa. It is known for its extensive alumni network, called "Gator Nation," which is made up of former student attorneys. The network consists of over 21,500 graduates from across the globe who ensure current UF Law students have access to mentorship, connections, and professional opportunities. UF Law's tax law program is currently ranked second in the nation, making it an excellent choice for those interested in practicing tax law. There is no doubt in my mind that UF Law has a lot to offer to every student at the school. In fact, it is ranked among the nation's top 25 law schools.
Barry University, Dwayne O. Andreas School of Law:
As the only Catholic law school associated with a university started by women of faith, the Adrian Dominican Sisters, it is also the only Dominican law school in the nation. A school located in Orlando, the school emphasizes serving society, the judicial system, the environmental community, and personal growth. Application deadlines for Barry University's School of Law are May 1. At Barry University's School of Law, the application fee for full-time students is zero. With Barry University's Dwayne O. Andreas School of Law, you will complete an academic program that is tailored to meet your individual needs. 
The environment at the school fosters a supportive, caring environment for the legal education of our law students. Students at our school receive one-on-one attention because of our faculty's open-door policy. An Adrian Dominican-based learning environment forms the basis of a Barry lawyer. It is a hallmark of a Barry lawyer to be a committed advocate for social justice and to practice law with the highest level of ethics.
Washington & Lee University School of Law (Lexington, VA):
In the Shenandoah Valley, only about 3 hours from Washington, DC, Washington & Lee University is a small private school offering law degree programs. It is anticipated that students will have small classes with a student-to-faculty ratio of 7.31:1. Students can choose elective courses to customize their education rather than select a specific concentration at W&L Law. 
A school clinical program offers students the opportunity to assist coal miners with getting federal benefits after sustaining black lung disease. Students can also work with attorneys representing death penalty defendants in another clinic. Most graduates of W&L Law work in Washington after graduation.
Lincoln Memorial University Duncan School of Law:
With offices in downtown Knoxville, LMU LAW offers a practice-ready program that offers a supportive learning environment and innovative curriculum. Students build relationships that last at LMU LAW, a community that goes beyond stereotypical law school. A sustainably small class size allows students at LMU LAW to receive personalized attention unmatched anywhere else. We offer students enviable access to our expert faculty because they are more than just a number here. 
The law program prepares you for a fulfilling career regardless of whether you study full-time or part-time. A 100 percent employment rate is reported by this school in 2016, which ranks among the best schools for bar passage in the state. Among private law schools, it was ranked second for best value because of this.
Conclusion:
As a means of maximizing the law school experience and preparing for the legal profession, most law schools provide students with mentoring programs. Students in the southeast of the country can also attend law school at a reasonable price. Georgia State University College of Law was ranked most highly in this year's preLaw magazine's Best Value Schools ranking. Besides these four schools, four others are ranked among the top 20. While keeping their student debt low, they successfully passed the bar and found employment. In addition to its diversity of schools, the Southeast also has a wide range of localities where they are located. Whether you choose to attend the University of Miami School of Law or law school in a charming South American town, you will be seen among the most important people.