Film schools are universities that teach students the craft of filmmaking, such as film production and screenwriting. Schooling at the best institutions can significantly impact your creative career, which is why selecting the best film schools in the world to study at is essential. Let us know Best Film Schools In The World.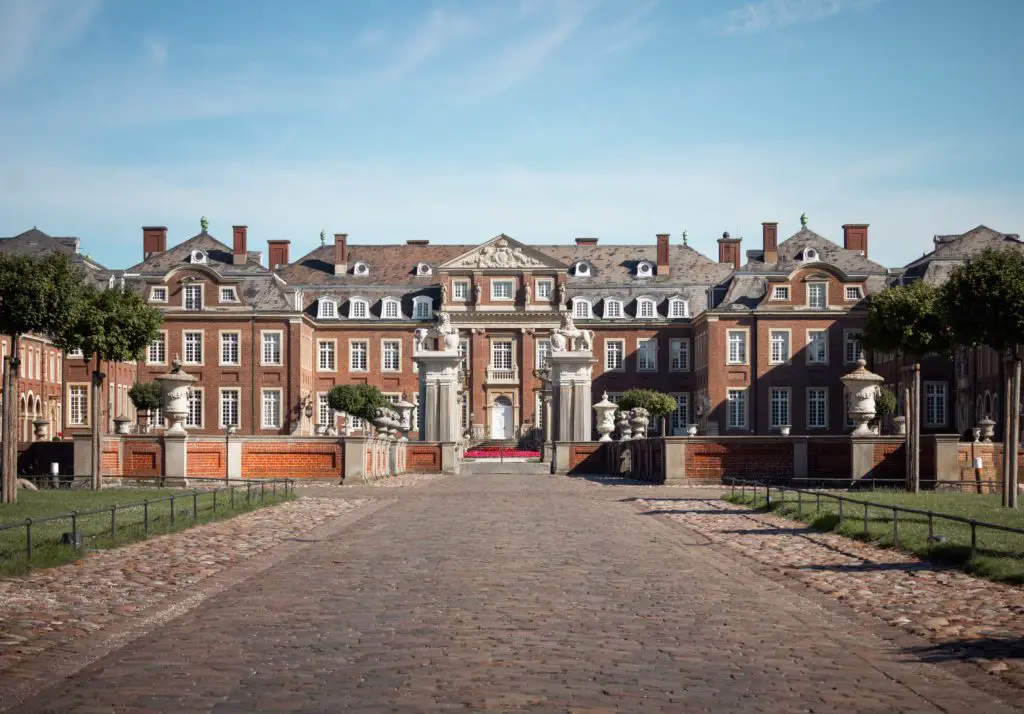 The Best Film Schools in the world are the universities that have the highest-ranking film and film-related degrees based on their teaching facilities, industry success, and other criteria.
These rankings are updated every year. As a result, film schools may move up or down in the rankings over time. Having a list of the best film schools in the world is beneficial for anyone with a passion for film because where you school could have a significant impact on your success once you graduate.
The World's Best Film Schools
USC School of Cinematic Arts, United States :
USC(University of Southern California) is home to this globally esteemed film school. It provides theoretical and practical learning for students, such that students begin working on projects in their first years. Some of the filmmaking degrees offered by this school include: 
BFA(Bachelor of Fine Arts) in Screenwriting
BA(Bachelor of Arts) in Cinema and Media
Doctorate in Cinema and Media Studies
BA(Bachelor of Arts) in Animation + Digital Arts
Peter Stark Producing Program
This film school offers programs across diverse fields to suit any student's tastes. At the School of Cinematic Arts, you'll have access to all the college's equipment and facilities, including:
Sound stages
Theatres for exhibition
Fabrication Spaces
The school's television broadcasting network
Production/Post-Production suites
Some other things you should know about the film school are:
The school has over 12000 alumni, including John Carpenter and Shawn Levy, to name a few
The school's alumni have won and been nominated for Emmy, Academy and Oscar awards over the years.
The USC School of cinematic arts has been involved in some way in the 20 top-grossing films of all time.
Some of the courses offered by USC's Cinematic arts school are:
Film producing
Television producing
Video games production
Animation
Screenwriting 
Cinematography
Film Business
Theatre production
Storytelling
American Film Institute:
The AFI is a nonprofit film institute that helps train potential filmmakers. Also, it organizes various festivals and awards to honour and promote motion picture arts in America. 
The American Film Institute conservatory offers a 2-year MFA program for learners. Students will also take a 9-month film production project, where they team up with their colleagues. This project serves as the final thesis. Some of the courses offered by the film course include: 
Cinematography
Directing
Screenwriting
Production.
Production design
Editing 
 The film school also helps students forge their learning paths by giving them an outline of the skills they will gain before the end of their program; this helps motivate students and guide them during their studies. 
The AFI organizes two film festivals; The AFI Fest in Los Angeles and the AFI Docs held in Washington, DC and Silver Spring, Maryland. The AFI fest allows emerging filmmakers to showcase their work in the presence of industry leaders. On the other hand, the AFI Docs is a documentary festival; hence, it is mainly for documentary makers and enthusiasts. 
Some other things you should know about the film school are:
The school has over 80% of its alumni currently working in the film industry, including Wally Pfister and Patty Jenkins, to name a few.
The school's alumni have been nominated for numerous Emmys, Academy awards and Oscar awards, with some going on to win these awards.
The American Film Institute Conservatory has had several students' theses nominated for Academy Awards.
National Film and Television School, London:
This film school was established in 1971 in Buckinghamshire,  England. The NFTS is connected to the 'International Association of Film and Television Schools'(CILECT). This film school offers students full-time MA courses, Diploma courses, Certificate courses, and Short courses(for industry professionals). 
The film school offers nearly complete practical courses so that students are ready for their career goals as soon as possible. Some of its programs are: 
Masters(MA) in Cinematography
Master(MA) in  Documentary Directing
Diploma in Commercials Directing
Filmmaking certificate in character animation.
Some of the film aspects you could learn across these programs include:
Cinematography
Film studies and curation
Screenwriting 
Production, Production Design and Production Technology
Creative Digital Producing 
Script Development
Filmmaking
Casting
Character Animation and many other courses are available.
Some other things you should know about this film school are:
It is ranked as one of the 15 best film schools in the world.
The school has numerous successful alumni, including 4-time Oscar winner Nick Park and film director David Yates. Its other alumni have won and been nominated for Emmy, BAFTAs (British Academy of Film and Television Arts) and Oscar awards over the years.
The school's student films have won and been nominated for three Oscar awards over the years and have won the Best Short Animation award in 2017.
The NFTS offers a new 4k theatre for students and faculty staff to learn and explore.
La Femis, France:
This film school is one of the most popular schools in Paris. It was established in 1943, and it encourages students to express themselves in any way possible. This unique approach is seen in their courses and curriculum, which have been tailored to promote students' technical and professional growth. 
Some of the courses offered by La Femis Film school are: 
Cinema Management and Distribution strategies
Television series development
Production
Documentary Filmmaking
In La Femis, students are taught the rudiments of film before delving deep into practical aspects. Before their final year, students will choose certain aspects and work on some practical projects before doing their independent projects in the final year.
Some useful information about this film school includes:
The Hollywood reporter ranked it as the 6th best film school in the world in 2012.
It boasts over 700 alumni across all fields in filmmaking.
The school's alumni have won film prizes, including the Golden Palm prize from the Cannes Film Festival, The Golden Lion of the Venice Film Festival and the Golden Bear from the Berlin International Film Festival.
Some notable alumni include Christophe Gans and Jean-Jacques Annaud, to name a few.
London Film School, England:
This film school offers numerous programs at the graduate level and some part-time development courses. Due to its small capacity, students have a closely-knit relationship with their teachers. Some of its Ph.D. and one-year MA programs include: 
MA in Screenwriting
MA in Filmmaking
MA in International Film Business(in collaboration with the University of Exeter)
Ph.D. in Film by Practice
Some of the film aspects you could learn across these programs include:
Directing
Producing
Film Design
Cinematography
Production design 
Sound and Writing
Its one-year MA programs each mandate students to work on at least one film a term. There are also numerous workshops by industry professionals to teach students. The LFS handles most of the costs for each student's graduation film. As an LFS student, you will have access to the institute's rich equipment inventory, including: 
Two studios
Lighting grids
Visual reference library
Design studios and computer suites
Two cinemas of 110 and 35 capacity
Some other important facts about the London Film School are: 
The film school has over 65%  of its student population as international students.
Some notable alumni of the LFS include Brad Anderson and Mike Leigh.
California Institute of the Arts, CA:
This film school is among the most famous film colleges in America and the world. The school is driven by a passion for granting students the skills to create their own stories in their most genuine way. The institute offers Bachelor's, Master and Doctorate degrees across its six schools. Some of its degrees include: 
BFA(Bachelor of the Fine arts)
MFA(Master of the Fine arts)
Doctorate in Musical Arts
This film school offers no rigidity in its teaching; it believes students should be free to express themselves in any art discipline. This is why the institute focuses on some unique areas like Experimental and Character Animation and film directing.
This film school exposes students to internship opportunities, international partnerships and exhibitions. Some other facilities CalArts students have at their disposal include: 
Animation Laboratories
Digital editing equipment
Studios, theatres and sets.
Field equipment and film scanner
Post-production spaces
Some other important facts about this prestigious institute include: 
It is a private institution and was founded in 1961 by Walt Disney. 
It was ranked as the best school for arts-minded students.
Some of its famous alumni include Tim Burton and Chris Bailey#
CalArts has famous films and animations in full or in part, including Beauty and the Beast, Lego Movie, and Finding Nemo.
Vancouver Film School:
This university is Canada's most well-known film school. It was established in 1984; and operates across a diverse range of fields in film, such as television content, film creation, games and animation, video design, and digital applications 
The university maintains a connection with its alumni so the pros can teach new students. Some courses of this film school include: 
Cinematography
Makeup  Design
Movie Directing
Post-production techniques
Production and Production Design
Sound design
Writing
The school offers a one-year diploma and pathway program to Bachelor's degrees in any of its partner universities. The university also offers short specialization programs in the following field: 
Cinematography
Directing and Producing
Post-Production techniques.
Some notable alumni of Vancouver Film School are Kevin  Smith, an American Filmmaker, and a South African-Canadian film director, Neill Blomkamp.
Sydney Film School, Australia:
Founded in 2004, this film school is one of the most reputable in Australia. The Sydney acting school collaborates with the Sydney film school to help upcoming filmmakers access everything they need to inspire them. It takes a practical approach to help students gain valuable skills and industry connections through hands-on experiences.
Some programs offered by this film school include: 
A one-year Diploma in Screen and Media
A one-year Advanced Diploma in Screen and Media
Many of its alumni have bagged numerous awards worldwide at various film festivals and exhibitions, including Best Drama at Blue Mountain Film Festival, Audience award at Sandfly Film  Festival, and Best Drama Short at Stockholm Independent Film Festival.
The Film and Television Institute of India, Pune:
This film school is also linked with the CILECT, and it was founded in 1960. It is among the leading film institutes in all of India. Some of its programs include:
A 3-year Ph.D. in Film Directing, Editing, Cinematography
A 2-year course in acting and art directing
An eighteen-month course in animation and computer graphics
A one-year Ph.D. certificate course in directing, electronic cinematography and video editing. 
Some notable alumni are Rakesh Bedi and Adoor Gopalakrishnan, to name a few. 
Whistling Woods International, Mumbai:
This institute was established in 2006. It offers short to long programs and is one of the world's most reputable creative arts schools. Its programs train students for careers in acting, film production, animation, graphic design, etc.
 The university offers programs between 1-4 years and other professional development specializations. Some interesting facts about this institute are: 
It was ranked among the top 10 film schools in the world
It collaborates with two universities to offer its students two, three and four-year programs(graduate and postgraduate). 
Conclusion
These best film schools in the world offer leading film facilities and have produced some of the finest directors, producers, and actors. Hence, studying at any of these universities will greatly improve your overall skill set and career success. 
FAQ
How can I get into a world-class film school?
Getting into these film schools is easy if you satisfy the respective requirements. The most common requirements for a film school application are a cinematic arts personal statement, letters of recommendation, a resume/creative portfolio, and a few other documents, including visual samples.
How do I know the right film school to choose?
Once you decide on the aspect of film you wish to develop yourself in, you should begin searching for universities that will help you achieve your dreams. There is no one-size-fits-all university. You will have to choose the best university to maximize and add to your skills and knowledge.
How much do film schools in the world cost? 
Tuition fees vary per university. The most expensive tuition is that of the School of the Cinematic Arts at about $40,000, while La Fermi can cost as low as about $1000 for a resident. Also, these costs vary per university, as more popular universities tend to charge more.
 Tuition fees do not cover living costs, feeding, utility transportation, and accommodation costs. All these extra costs are important and should be budgeted for.