Maybe you are done with law school and you are wondering what jobs are really out there for a lawyer to pick up seeing as more lawyers are being added to the job market every day. Or, you just got admitted to an ivy league college of your dreams but you suddenly realized you don't know what your career path in law could look like. The good news is you have come to the right place to seek answers to those questions you have on your mind. Let us know about what you can do with a Law degree, Jobs opportunities, and Salaries.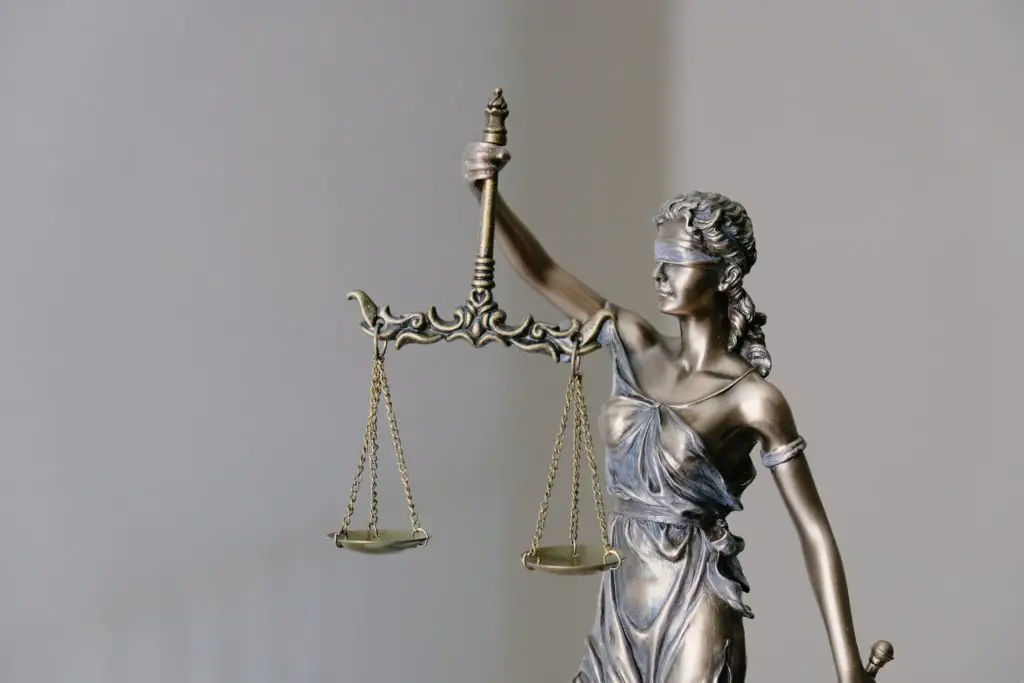 Studying law is not just about being cool and earning a degree that gives you a prestigious outlook. Rather, it is about learning the intrinsic nature of the law to help people seek justice. Now, the law is not restricted to making a case in front of a judge and jury in a law court. Some lawyers have never been to court to defend a case in their careers but are still fulfilled in their career path and earning big too. If you are still wondering how that could be, keep reading this article to get enlightened on the subject matter.
Where can a lawyer work? 
It might interest you to know that, just like accountancy, there is almost no industry in which a lawyer is not needed. You know there are laws guiding everything being done, right? Ranging from the government to even the smallest business and unit of the society (family). Families would consult lawyers for child adoption, divorce settlements, child abuse, etc. Even the twenty-first-century cryptocurrency is beginning to have laws guiding it.
The bottom line here is that, whatever your interest is, you can find a way to make a law career in it. Just find your niche!
Careers and jobs that a law degree holder can do
In this section, we will look at some of the various careers available to lawyers and what you may need to know about each one including estimated salaries. The truth of the matter is, career choices for lawyers are endless. So, you will need to know where your strength lies before you settle on which one to go for.
Family lawyer – this is a broad career line that most times, lawyers still go further to specialize which is why you hear of divorce lawyers, custody lawyers, adoption lawyers, and even prenuptial lawyers. As a family lawyer, you could handle any of these cases but you may wish to specialize to bring in the big bucks and give you an advantage in the field. As it stands, some family lawyers make up to $70,000 per month and could still be higher if you specialized in one area of family law.
Intellectual Property Lawyers – these specialize in defending their clients to protect intellectual properties such as trademarks, copyrights, and patents. While these may earn a little bit less than other lawyers with different career paths, it is a fast-growing profession that could boom in the near future. Cryptocurrencies and Non-Fungible Tokens (NFTs) are becoming recognized by the law of many countries of the world as intellectual properties. Do you know what that means? Presently, an intellectual property lawyer can earn up to $200,000 per annum.
Litigators – trial lawyers, otherwise known as litigators or criminal lawyers, are probably the most common of lawyers. They defend organizations and individuals against criminal charges. Depending on who your clients are, you could be earning in six figures. Public defendants usually do not make as much as their civil rights counterparts who defend high-end clients. Litigators can earn an average of $100,000 in salary.
Real Estate Lawyers – real estate lawyers deal with all legal documents involved in real estate property transactions which could be buildings or landed properties. This group of lawyers is the ones to contact for zoning, tenant vs landlord disputes, and property development. Real estate attorneys may not earn too much but they can pull in as much as $150,000 per annum.
Tax Lawyers – these lawyers also rake in the big bucks. They advise their clients, mostly hedge funds and big companies on tax-related laws and how to earn tax relief legally. If for some reason their clients get sued, they defend them in court. Sometimes these clients keep them as in-house lawyers or they could just be on retainer, working with other firms or companies. They sometimes advise individuals and business startups on tax matters. This also means they have to stay up to date on the latest trends regarding tax laws. Not all tax lawyers earn much but some manage to earn up to $100,000 per month.
Labor and Employment Lawyers – This group of lawyers mediates between employees and employers to make sure that everyone is treated fairly and justly. To this end, employment lawyers ensure that either the employer or the employee is complying with employment laws. Some labor and employment lawyers earn up to $200,000 per annum while others may not earn up to that.
Immigration lawyers – as you may know, many people are seeking refuge in the US for asylum and better living conditions. These are immigrants that need legal counsel to make sure all their immigration documents are in order and up to date. To this end, immigration attorneys help families and individuals in the due process of immigrating into the US legally. While these lawyers may not be high up there in earnings, they still manage to sometimes earn six figures annually.
Entertainment Attorneys – interested in the entertainment industry as a lawyer? Well, there is a niche for you here too. Ranging from music to acting or any other form of entertainment, lawyers are daily consulted and hired to protect artistic expressions which could bleed into intellectual property law sometimes. At other times, they are needed to make sure artistic expressions conform to legal statutes related to the entertainment industries. Depending on their clientele, entertainment lawyers can earn up to $100,000 per month.
Other forms of lawyering career include:
Advertising lawyers – specializing in advertising law, advertising lawyers provide legal services to corporations about how to make their adverts conform to consumer protection laws.
Administrative lawyers – these lawyers give administrative advice to companies, even sometimes on issues related to insurance and security laws.
Maritime lawyers – these lawyers specialize in laws guiding everything maritime-related including sea diving, water vessel purchasing and selling, offshore explorations, etc. they could also be involved in class action lawsuits involving spillages and waterway damages.
Appeal lawyers – also known as appellate lawyers, represent clients whose cases have been appealed in court. Some lawyers specialize in such cases.
Banking lawyers – there are laws guiding the banking industry which has resulted in some lawyers specializing in the laws related to the industry. Their services include giving legal advice and sometimes legal representations to banks and financial institutions.
Bankruptcy attorneys – every day, companies, and families declare bankruptcy. In such cases, bankruptcy lawyers provide legal advice. They could be of help to financial institutions on how to legally collect monies back from their loan defaulters too.
Privacy and data security lawyers –help to make sure that government policies secure the privacy of individuals so that their personal data is not exposed to unwanted bodies. These could sometimes be consulted for drafting companies' terms and conditions.
Compliance attorneys – make sure company policies and products are in compliance with related government policies.
Energy lawyers – they are specialized in laws relating to the energy industry such as electricity generating and distributing companies, oil, and gas, as well as nuclear energy companies.
Environmental lawyers – these have specialization in environmental law and make sure that individuals and organizations comply with these laws. Oftentimes, they are involved in class-action lawsuits against large corporations whose waste product pollutes the environment.
What other professions do law degree holders do apart from being an actual lawyer?
If you would still like to put your law degree into good use but not as a lawyer, there are still other areas where you can be useful.
Paralegals – these assist lawyers to put together legal documents in any case. Contrary to popular opinions, paralegals need to be very versatile in law to be able to perform their functions properly and to the fullest.
Arbitrators – these sit in on discussions for legal settlements and make sure that all is done according to due process. They work like judges but with the exception that arbitrations do not happen in the law room. Arbitrators can make decisions on whatever agreements have been made, unlike a mediator who does not have that capacity.
Legal writers – many lawyers are making their money in drafting legal documents like memorandum of an organization or even just legal blogs and articles. If all you want to do is write about legal matters, there is room for you in this niche.
Legal secretaries – while some legal secretaries may not have any legal knowledge, getting one is an added advantage. This is because it helps in the proper filing, typing, and management of legal documents.
Lobbyists – are known for their negotiating and communicating skills. Lobbyists can be lone wolves or working as part of an organization or government. While the role is a broad one, lobbyists make cases for a cause that they have strong opinions about to the right audience.
Politicians – lawyers make some of the best politicians and as you would probably know, depending on the political position you find yourself in, your earnings could be very high. So, per adventure you have a passion for politics, you should make a go of it.
Legal Professors – every lawyer was taught by some professors at some point in college. If you have a dream of being a teacher, you may want to get a postgraduate degree up to a Ph.D. in addition to your Bachelor's degree to be able to do that. Law professors also earn modestly but better than some law-related professions.
Legal Librarians – maybe all you would like to do is legal research and point people and organizations in the right direction on legal literature that could address their legal matters. Being a legal librarian may be good for you. You can either work with the government, large corporations, or even a legal library.
Policy Analysts – mostly work with public organizations and the government. They make sure that policies are aligned with the right laws. They are logical in their thinking and can see from different points of view. They sometimes work with the private sector too.
Legal consultants – these provide legal consultation to individuals and organizations outside of the courtroom. In case you want to be a lawyer but would not like to make arguments in front of a judge, try being a legal consultant. You can earn an average of $70,000 per year.
Judges – judges started out as lawyers too and being one may be easier than you think. Since being a judge is mainly political and by appointments, being versatile in law as well as having handled high profile and emotional cases will definitely be of advantage to you in this regard. As a judge, you could be earning over $120,000 per annum.
Conclusion
Apart from these mentioned here, there are still many more career options for lawyers that can be explored depending on how open-minded and innovative you are.
FAQ
What else can you do with a law degree besides being a lawyer?
Ranging from the legal secretary, arbitrator, law librarian, and paralegal, to policy analysts, lobbyists, politicians, and many more, there are many career paths for a law degree holder to take apart from being a lawyer.
Can a lawyer be a novelist?
The quick answer to this question is, yes. From non-fiction to fiction writing, a lawyer can put his or her knowledge of the law into writing. Some lawyers also write legal articles and blog posts for people seeking information about law online.