With increasing living costs, many families find it challenging to pay for their children's college tuition independently. From private scholarships to grants and federal student loans, numerous financial aid options are available for college students. However, knowing which kind of financial aid will best fit your unique situation can be challenging with so many available options. This guide will explain what you should know about financial aid options before applying to maximize your chances of admission into your top choice school. Read on to learn more.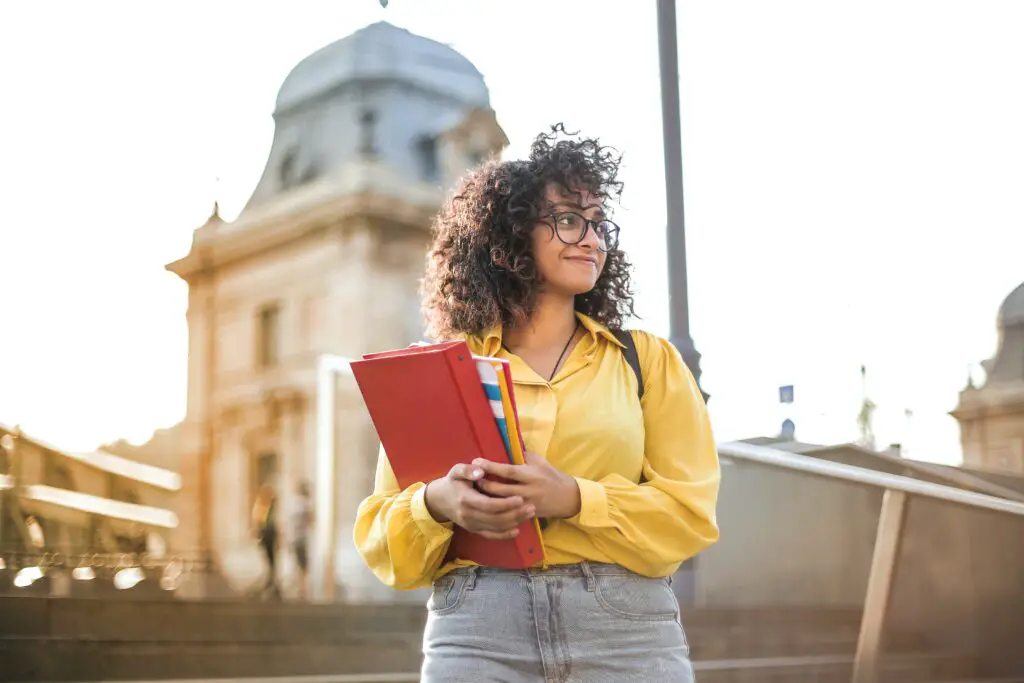 Applying to College can be stressful, but it can be even more frustrating if you get into your top school and don't get enough financial aid to attend it. Even though you may believe you have little influence over receiving financial assistance, numerous activities you can take to boost your chances of acceptance are all free of charge. Although the chances of being admitted to your College of choice are likely only about one in ten, that doesn't mean you can't increase your odds by doing the right things in high school. However, The college financial aid process can be complex and confusing, especially if you are new to the process. While everyone's situation is unique, some general guidelines apply to all students attending College soon. 
Chances of admission go down when asking for Financial Aid?
Indeed, the chances of admission go down when asking for financial aid. The more you ask for, the less likely you will get it.
There are several reasons for this. One is that many colleges and universities have financial aid policies that limit the amount and types of financial aid they give to a particular student. 
So the first reason is simple: financial aid is a merit-based scholarship. It's based on the value you bring to the university and not just on how much you can pay. 
That's why it's crucial to present yourself in the best possible light, even if it means showing up with much less money than the average applicant. Most colleges want intelligent, hardworking, and compassionate students, not just those who can pay their way through school.
Another reason is that many colleges and universities don't have the funds to give their students all the money they want. Some colleges have been forced to reduce their funding because they can't afford it anymore. It resulted in a decline in the number of students enrolled at these schools, who then feel less deserving than before they enrolled in college.
Finally, some schools don't want to be seen as giving out too much money, which can make them look like they're being soft on student needs or being too generous by giving out more than what's necessary for a student's education and living expenses while still making a profit on the tuition paid by students.
Financial Aid Admission Chances
Financial aid admission chances are a great way to get a bachelor's degree and save money. They can be used for tuition, fees, and books. Financial aid admission chances are based on your credit history, family income, and other factors affecting your ability to pay for College. Even after you've met all of the entrance requirements at your College of choice, you may still have to apply for financial aid to attend. 
Whether you're working with limited resources or want to maximize your chances of getting approved for as much aid as possible, we've got everything you need to know about financial aid admission chances. 
The FAFSA
To apply for financial help, complete the Free Application for Federal Student Aid (FAFSA). The US Department of Education provides you with this form each year to determine eligibility for federal student aid programs. To apply, you'll need the following information:
– Social Security Number
– Birth date 
– Current address 
– Citizenship status (if not a US citizen) 
– Bank account and routing numbers for electronic funds transfer from your bank account.
– Wage and earning statements from employers 
– Tax records such as IRS Forms W2 and 1040s
– Records of untaxed income such as child support received or veteran's benefits received; also records of savings, stocks, bonds, real estate holdings, inheritances
– Records of educational expenses such as tuition payments made with credit cards or loans are taken out to pay for tuition costs
The CSS Profile
You must fill out your FAFSA as early as possible in the year, preferably before September 14th and June 30th, 2024. As your family income changes throughout the year, you are more likely to receive financial assistance. For example, if your family income has increased and the amount of money needed for College is now lower than what you reported on your FAFSA, then contact the school and request an updated CSS Profile form. Once you have this form completed and sent back to the school, they can recalculate your eligibility for financial aid based on this new information.
The Expected Family Contribution (EFC)
The Expected Family Contribution is a number the federal government uses to determine your eligibility for financial aid. This number is calculated by considering several factors, including your income and assets, so it's more complex than just looking at how much money you make. 
The lower your EFC, the more likely you will be eligible for financial aid. However, there is no magic number – the cutoff between being eligible or ineligible for financial assistance has to do with the cost of attendance at any given institution. 
Generally speaking, you will likely qualify for some need-based aid if your family makes less than $120k yearly (before taxes). However, if you don't meet this requirement but would still like to improve your chances, some things can be done:
If You Have No Savings – start saving. If you have no savings and no outside-the-home income, your EFC will always be more significant than if one of those factors were present.
Applying for Scholarships and Grants
When you apply for scholarships and grants, you increase your chances of getting financial aid. For example, if you are applying for a scholarship worth $5,000 and need $2,500 to attend College, then the scholarship would cover 75% of your expenses. You can find scholarships on the internet or with the help of a librarian. 
Alternatively, you can get a grant by filling out an application form provided by your school counselor. The application will ask questions about your family's finances and their ability to pay for your education.
A scholarship is an award of money for educational expenses granted because of academic achievement or leadership potential. Grants are similar, but schools or public organizations usually give them. Scholarships and grants can be used at accredited post-secondary institutions, community colleges, and vocational schools. Students who receive an entire ride through a scholarship or grant don't have to worry about tuition costs as they will be fully funded. Instead, it allows them to focus on other fees that may accumulate during their time at school, such as room and board and textbooks.
Demonstrated Interest
-Understand the difference between merit and need-based grants 
-Fill out the FAFSA form as soon as possible 
-Find out your expected family contribution (EFC) 
-Apply for scholarships you are eligible for 
-Don't rely on your parents' income when filling out the FAFSA form
Being From a Low-Income Family
As a low-income family, the first step is to ensure that your kid is qualified for financial help. So what's the good news? It's easier than you may assume. The first step is to complete the FAFSA or Free Application for Federal Student Aid. This form will help determine your eligibility and what type of financial aid you can get.
Being the First in Your Family to enroll in College
If you're in your family first to enroll in College, you may be eligible for a Pell Grant or other federal financial aid. Filling and submitting the Free Application for Federal Student Aid form and completing it as soon as feasible are the fundamental prerequisites for applying for financial assistance. You can also take steps to improve your chances of being accepted into schools by taking AP classes and improving your SAT score.
If you want to apply for federal financial aid, you must fill out and submit a Free Application for Federal Student Aid (FAFSA). The FAFSA is a common application used by many schools, private scholarships, and state financial aid programs.
Being Enroll In College Is Tough
Getting into College can be challenging, but applying for financial aid to make it possible doesn't have to be. Admission to financial assistance chances is a great way to get a bachelor's degree and save money doing so. They can help you pay for College, make it more affordable, and even help you pay for school. While many scholarships are available to students who need financial assistance, some people may not know about them until they apply. If this is the case with you or someone else in your family, then admission of financial assistance could be just what they need to get started on their journey towards earning an education degree. 
Conclusion
In conclusion, financial aid admission chances are a great way to get a bachelor's degree and save money. But there are many things to consider before applying to any school. So make sure that they meet your needs and goals and their academic standards before deciding whether or not they're suitable for you. 
Frequently Asked Question
What are financial aid admission chances?
Financial aid is a way for students to pay for College. It's available from the government, colleges and universities, and private organizations. Financial aid can be through grants, scholarships, work-study programs, or loans.
What is the total cost of earning a Financial Aid Admission Chances degree?
The cost of earning a Financial Aid Admission Chances degree depends on the following:
The type of school you attend.
Your major.
Your living arrangements, if any.
The typical cost for attending school full-time is around $26,000 per year, but this does not include room and board costs or other miscellaneous expenses like books, transportation, and incidentals like laundry detergent or toilet paper rolls (which can add up quickly).