To know Yale University or Harvard university which is best….Read on this article….!
When it comes to academic progress and innovations, certain universities have encouraged this in many ways. It takes a lot for a university to be at an Ivy League-level irrespective of many factors. However, when an academic institution consistently beats certain landmarks and creates a niche for herself in the world of academics, it should be acknowledged. Universities such as Yale and Harvard are seated in this category as top Ivy League schools.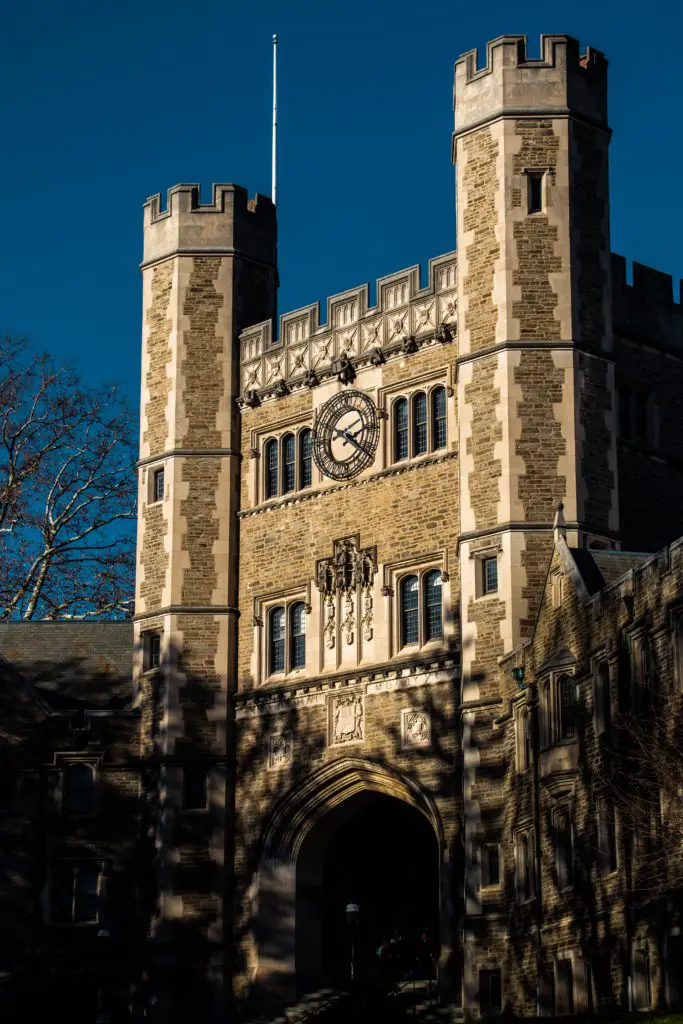 So, Yale University or Harvard university? Oh well, the choice is yours in the end. Both universities have categorically placed themselves at the helm of an academic balance in the past and even in the present. Although certain things might differ in both institutions we cannot deny the fact that they are both distinguished in the level of learning. Notwithstanding the current developments and consistent world rankings, Harvard university beats Yale university in a lot of ways.
Yale University or Harvard university
Let's do a little background check on both universities 
Yale university
Yale University is home to about 14 constituent colleges. As a result of this, her students are categorized into one of these colleges for the entire run of their 4-year courses. Yale university takes the third position as the oldest university in the United States. It was founded in 1701 and was first named a collegiate school. Yale University offers a diverse range of undergraduate and master's programs and is known to rank high in certain different academic and athletic categories. The graduation rate of Yale university is a solid 97.1% with an acceptance rate of 6.5%. 
Harvard university 
The University of Harvard was founded in 1636 and named after its benefactor "John Harvard", a puritan clergyman. Since then, the university has continued to make waves in the academic sector making it one of the top universities in the world, today. It is located in Cambridge, Massachusetts, and has a 96% graduation rate with an acceptance rate of 5%. This is due to its high demand and international recognition of academic excellence all over the world. 
What's the difference between Yale and Harvard University? 
Both universities differ in a great number of factors such as size, academic programs, culture and diversity, extracurricular activities, and sports. 
Size 
When it comes to size, Harvard University has an advantage over Yale University. With an undergraduate size of 6,788 students and a total of 20,700 students. It greatly differs from Yale which has an undergraduate student size of 5,964 with a total of 13,433 students. Although, in both schools, the average faculty-to-student ratio stands at 51. for Harvard and 4:1 for Yale. 
Academic programs 
Harvard University offers a total of 50 programs with specific majors and minors in these programs to enable students to pick a path. On the other hand, Yale university offers a total of 80 majors with special programs in between these majors. Also, students at Harvard are required to take general education courses in four areas including 
Rankings 
In the current world rankings, Harvard University continues to top the list yearly. From academics to sports activities to arts and other programs, Harvard has consistently maintained a strong standpoint while Yale University has had some constant slips in the previous years. According to the 2020 report on world rankings, Harvard university placed 3rd while Yale placed 17th. Also, when it comes to subject strengths, Harvard university takes the lead. For subjects such as medicine, and life sciences, Harvard ranks first while Yale ranks sixth. In the art and humanities aspect, Harvard ranks second while Yale University ranks 6th. In the aspect of technology, Harvard ranks 12th while Yale ranks 61st. It is safe to say that Harvard is more consistent in making academic landmarks in its nation and the world as a whole. 
Financial aid 
In the aspect of financial aid, Harvard University provides a total of $49,051 while Yale University provides a total of $48,424. This is a pretty close call if you are judging by financial aid. In other words, when it comes to financial aid, both universities have a lot to offer in that aspect. 
Job prospect
When it comes to jobs, recent studies have shown that a graduate of Harvard University is likely to earn more than a graduate of Yale University. For Harvard graduates, the average salary is $50,700, and $48,900 for Yale graduates. Notwithstanding, a student from either university can end up earning more than the generally stated amount. It all depends solely on the level of education you are exposed to and what you do with it. As long as an individual has a keen sense of self-development, it is possible to achieve greater feats in every aspect of life. 
Student life balance 
The student life balance of both universities is pretty commendable. Both universities offer extracurricular activities while creating a safe place for students to interact and get to know each other. Also, both Yale University and Harvard University have more than 400 kinds of organisations on campus. This enables students to participate in several activities while creating a balanced social and academic life for them in the process. 
One thing to note about Both universities is that they have diverse courses of study and provide opportunities for academic growth and innovations in many areas. They are also diverse in their ethnicity and population which gives room for students all over the world to participate in their academic calendar. Both universities have birthed many American presidents and leaders of the world in high-ranking sectors, and both universities will continue to thrive in academic prowess. 
Conclusion
While Harvard University is popularly known for its standards in areas such as business, medicine, and technology. Yale gravitates toward the more artistic side of academics which involves theatre, music, and other art-related subjects. Notwithstanding, both universities are equally good in these various courses and offer a wide degree of learning in both areas. The decision is yours to make in the end. These are top Ivy League universities that will enhance your level of education immensely.