To know will the military pay off my student loan debt….Read on this article….!
Today, it is quite common for college students to be saddled with much debt from student loans. Recent statistics show that there are up to 44 million student loan borrowers in the U.S. and more than 1.7 trillion dollars of accumulated student loan debt. As it is such a concern, graduates explore different ways to repay their student loans as fast as possible.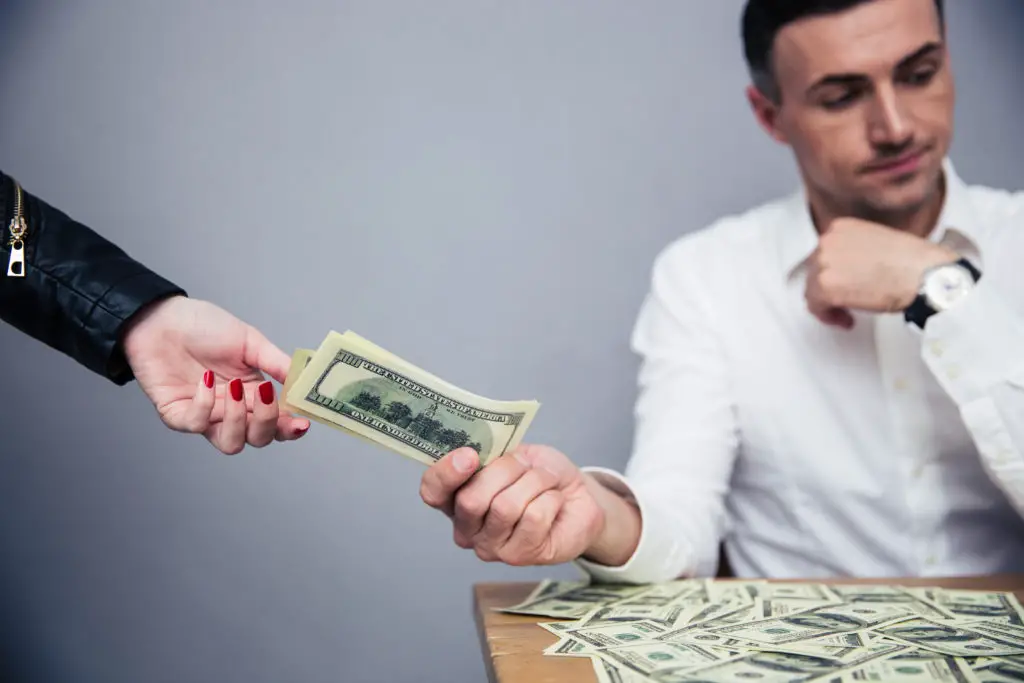 One of these means is by joining the military. Enlisting in the military offers college graduates many benefits including repayment of student loans. As a member of the armed forces military, you could gain access to student loan repayment programs that help help you pay off your debt.
Will the Military Pay off Student Loan Debt
How do Military Loan Repayment Programs work?
The most well-known loan repayment program is the Military College Loan Repayment Program (CLRP). It is available to recruits who are enlisting for active-duty military service. It also includes soldiers joining the reserves. However, some requirements are necessary for the recruits to qualify for the benefits of this program.
They are to sign up for the required amount of years depending on the military branch. For example, they must sign up for three years for the Army and six years for the National Guard.
They must be enlisting for military service for the first time
They must have a high school diploma.
They are to score a minimum of 50 in the Armed Services Vocational Aptitude Battery (ASVAB) test.
They must enlist in a qualifying critical Military Occupational Specialty (MOS).
The loans must have been made, insured, or guaranteed before entry into active duty.
The CLRP repays not all types of student loans. The federal student loans eligible for CLRP are Perkins Loan, ALAS Programs, Parent PLUS Loan, Stafford Loans, Federally Insured Student Loans, and Supplemental Loans for Students. Recruits also have to cancel any GI Bill they benefit from or enlist for three more years to benefit from both the CLRP and GI Bill.
The amount from the student loans to be repaid varies depending on the branch of the armed forces you enlist.
If you enlist in the Army for three years, up to $65,000 of your student loan debt can be repaid. Also, a payment of either $1,500 or one-third of your student loan principal balance (whichever is greater) is made directly to the school or loan servicer every year. The same applies to navy recruits that enlist for four years.
The air force can repay up to $10,000 of your loans, also paying one-third of your principal balance or $1,500 every year.
You could get up to $30,000 in student loan assistance if you enlist in the Coast Guard.
The National Guard can repay up to $50,000 of your student loan debt.
For the reserves, you can get loan repayment of $20,000 and $10,000 from the Army and Navy respectively. In addition, they make an annual payment of 15 percent or $1,500, whichever is greater, until you reach the cap.
You should know that the CLRP is affected by taxation, which means that your income tax charge could increase during the period in which you receive the money. However, the government automatically keeps 28 percent of the money, which covers the tax liability in most cases. Unfortunately, this also means that you don't have access to the full amount as part of the money goes to taxes.
Other Military Loan Repayment Programs
Apart from the CLRP, there are also other loan repayment and forgiveness programs available to members of the armed forces. However, these programs have extra requirements for eligibility based on years of service and other factors such as health status and deployment.
Servicemembers Civil Relief Act (SCRA)
The SCRA gives those in active duty military service the chance to cap the existing interest rate for their loans to 6%. This applies to both federal and private student loans. It does not include any other charges during the period when you receive the benefit.
To be eligible for the SCRA, you should have taken the loans before your active-duty military service. Also, you must not have taken any federal loans before August 21, 2008. The same does not apply to private loans, however, and you can benefit from the SCRA for private loans you took at any time in the past.
Veteran's Total and Permanent Disability Discharge Program
This program applies to those who have served in the military and were totally or permanently disabled during their military service. Through the TPD Discharge Program, a military veteran could have all their student loan debt forgiven and permanently discharged.
To qualify for the TPD Discharge, the veteran will have to prove that their disability was sustained during military service.
U.S. Army Federal Perkins Loans Cancellation Program
This benefit is reserved for soldiers in the U.S. Army who have attended college and currently serve in the military. The soldiers must also have served in a combat situation. It gives the eligible soldiers the chance to cancel all their Federal Perkins Loans or National Direct Student Loans.
Public Service Loan Forgiveness Program
This program encompasses people who have worked full-time for a qualifying employer in public service for at least 10 years, and it only pays off federal student loan debt. Military members can also benefit from the PSLF if they meet the requirements.
For Eligibility, the individual should have a qualifying student loan repayment plan, such as an income-based plan. They are also required to make student loan payments for 120 months. Then they can apply for the PSLF, which relieves them of the rest of the debt.
Conclusion
You can apply for any of the options to handle your student loan debt after enlisting in the military. Suppose you are interested in enrolling in active duty military service. In that case, you should do well to consider all the options and choose a loan repayment and forgiveness program that benefits you the most.
FAQs
Does the Navy pay off student loans for officers?
There are student loan repayment plans you can benefit from when you enroll in the Navy. Active-duty recruits enlisting for four years or more can benefit from the CLRP.
Does the CLRP offer full student loan forgiveness?
CLRP for the different branches of the military offers student loan repayment of different amounts of money, and there is a cap for each plan. If your total student loan debt is less than the total amount available for a CLRP plan, your debt will clear before reaching the cap.