Introduction
Studying abroad has its benefits. The most advantageous aspect of studying abroad is that you get exposed to so many new people from different parts of the world with different cultures and traditions. Living abroad also teaches you to be independent and self-sufficient. Once you move overseas, you will be amazed by all the new things that you will get to learn. In 2021, the US ranked #1 for having the most international students.  Here we will see about Which US College Has the Most International Students?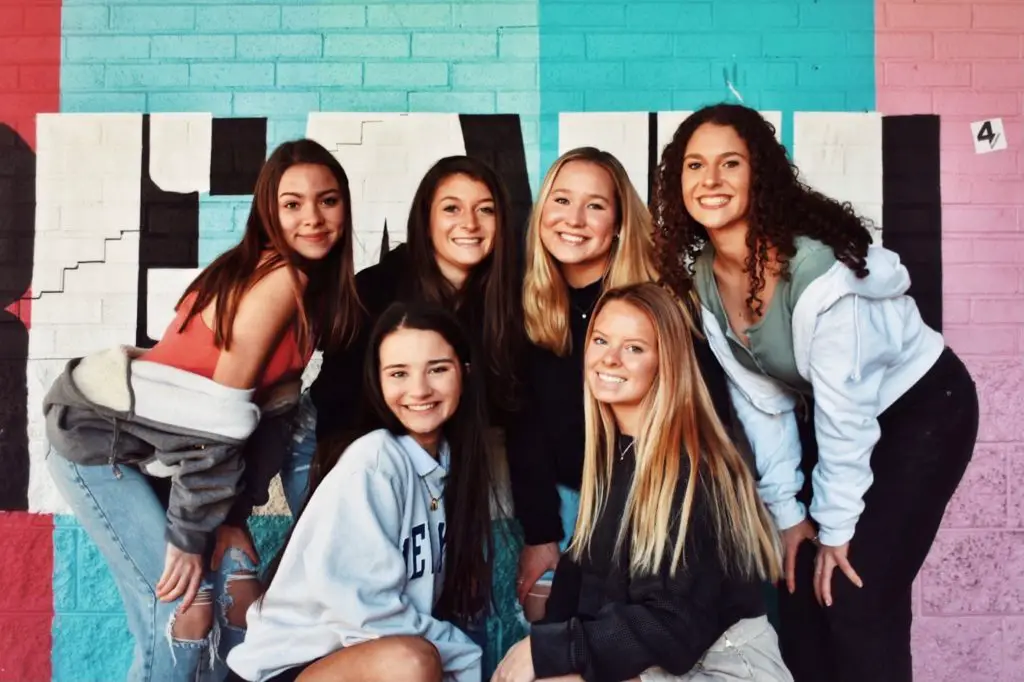 Which US College Has the Most International Students?
According to Times Higher Education, New York University is the college that has the most international students. Do you intend to study in the United States? Well, you would not be alone in this journey, that is for sure. The US being the most favorite and popular destination for international students attracts more than a million students. New York, California, and Texas have been reported to be home to the greatest number of overseas students.
Every year, a hunk of university enrolment in the US is international students. Established in the year of 1831, New York University is among the world's topmost research institutes. At NYU, you'll find the greatest proportion of foreign students from all around the globe. Statistics say that more than 30% of all the students at NYU are from abroad. NYU had admitted more than 17,000 overseas students in the year 2020/21. Northeastern University followed NYU in terms of the number of international enrolments with more than 15,000 admissions, which was followed by Columbia University with around 15,000 international admissions. 
Admission Requirements for International Students in the US 
The admission requirements for international students in the US are almost similar to the ones for domestic students. The only extra thing that international students from non-English speaking countries need to provide is their English proficiency test scores. All the applicants must keep the following things ready while applying- 
Academic transcripts 
Personal statements
Letter of recommendation
Test scores (SAT/ACT)
English proficiency test (TOEFL/IELTS/PTE Academic/iTEP)
Copy of passport
Some universities might also need you to provide them with financial proof. Some programs in some universities might ask their students to sit for an interview. But an interview is mostly arranged for students applying for postgraduate degrees. 
If you are planning to pursue a postgraduate degree in the US then you will need all the documents that are mentioned above. Another thing that you need to keep in mind is that you might also need a research proposal. Not all universities ask for it but some may. 
Tips for Increasing Your Chances to Get Into NYU
If you are planning to apply to NYU here are some tips for you that might help you increase your chances of getting into NYU.
Know about NYU before you apply- You need to first know about the university that you are applying to. NYU has the maximum international enrolment each year. It is highly competitive and selective when it comes to admissions. NYU's acceptance rate is falling each year. It has now come down to 12%. So, to get into NYU make sure your application is strong and unique enough to make you stand out from the crowd. The average SAT score is 1382 and that of ACT is 34, so pull up your socks and do great on these tests. This will make sure that even if do not have their desired GPA score (3.66) then you'll have other ways to impress the admission officers. If you are applying from a non-English speaking nation then you will have to provide them with your English proficiency test scores. 
Your experiences outside academics matter- Remember that NYU's admission officers would like to know about your skills, your experience outside academics they would like to know you. So, make sure you highlight all the things you have done beyond academics. Mention your hobbies, passions, talents, volunteering experience, leadership skills, and all the other things that make you you.
Gather solid letters of recommendation- Choose the people you want to write you a letter of recommendation to very carefully. Make sure you trust them and you know each other very well. Most importantly they must know your skills properly.
Write an impressive personal statement- You don't know how much a personal statement can influence the admission officer's decision. So, take your time and write a personal statement that will make a permanent impression on the reader. But make sure you are not making up a story or copying someone else's statement. Share your unique journey in academics and mention what sparked your interest in your stream. Don't shy away from mentioning your plans and how passionate you are about your field. 
Conclusion
Students coming from different parts of the world make a university more diverse and richer in culture. The USA has held its place as a popular destination for international students to pursue higher education for a long time.  Because of that both the domestic students and the overseas students get exposure to new things and an opportunity to learn new skills from new people. In conclusion, New York University leads in terms of having the greatest number of international students. 
Frequently Asked Questions
What is the ranking of NYU?
NYU is one of the finest institutions in the world and has made its position among the most prestigious institutes in the US. According to Times Higher Education, New York University ranks #26 in the world as well as in the US. 
Is NYU an Ivy school?
The Ivy League comprises 8 private institutions and New York University is NOT one of them. NYU is undoubtedly one of the best universities in the US and ranks among the top 30 institutes in the world but it is not an Ivy school.
Is it hard to get into NYU?
If you are planning to get into NYU then you need to make sure that your application is strong enough to be among the 12% of the applicants. NYU's acceptance rate has been reported to have been falling each year. In 2021, NYU's acceptance rate was 12%.