The Quinnipiac College or The Quinnipiac University is a private and co-educational University in Connecticut, America. Nearly 10,000 students are enrolled currently, including graduates and undergraduates from all over the world. They are taught by experienced staff well-established in their fields. Let's learn about 'Where Is Quinnipiac College?'.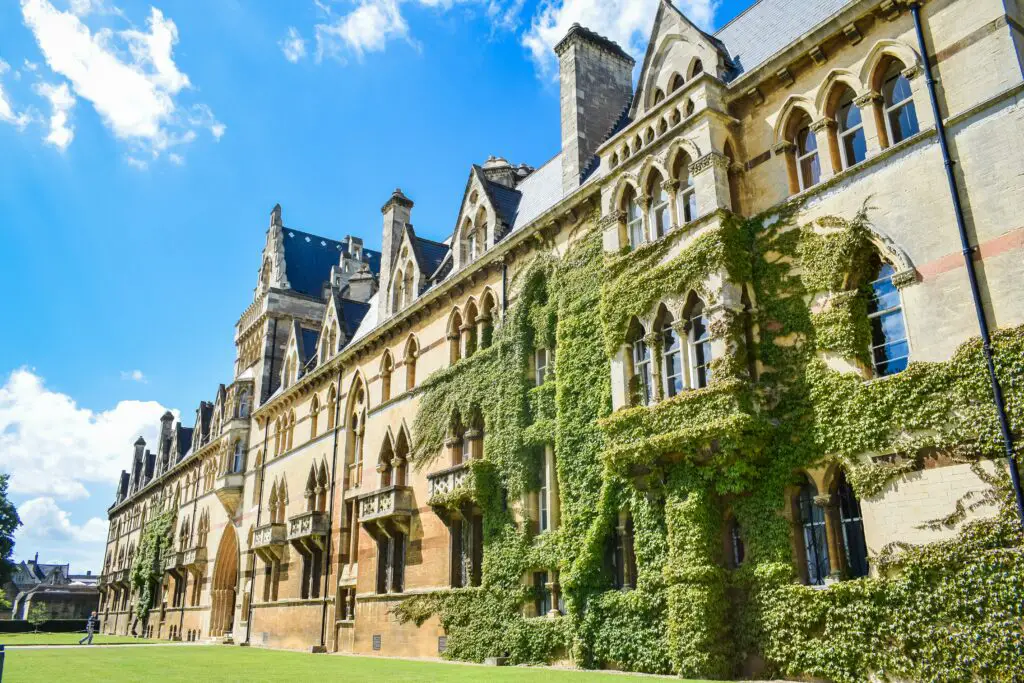 Where Is Quinnipiac College?
Quinnipiac University is situated in Hamden, Connecticut, and is one of the best colleges present in that region. The campus is situated in the suburbs. They have 3 other campuses located in different parts of Connecticut.
History of Quinnipiac College
Quinnipiac University was started in 1929 in New Haven, Connecticut, and was named Connecticut College of commerce. It was established by Samuel. W . Tator, a politician and business professor, along with Phillip Troup, established the college. Phillip was selected as the first president of the college. Other important people in the construction of this college are Irmagarde Tator (Tator's wife) who was the first bursar (administrator), E. Wight Bakke, and Robert R. Chamberlain.
Quinnipiac College was originally built in New Haven, Connecticut, and was named The Connecticut College of Commerce. At the starting period in 1929, it started enrolling students and 200 students enrolled, but the graduating class consisted of only 8 students.
During these times, the university provided only associate degrees. The college then changed its name to Junior College of commerce. During the World war 2 period, the college was closed as almost all the students enlisted for the war. After the war ended, the college again opened and the student enrollment skyrocketed to 800. 
The college was again renamed to the present name, Quinnipiac college, in honor of the Quinnipiac Indian tribes who inhabited Great New Haven once.
Location of the college
The college is currently located at 275 Mount Carmel Avenue Hamden, Connecticut – 06518. The Quinnipiac college was established in New Haven in Connecticut and after outgrowing its campus in New heaven it decided to move to a new location, the current location Hamden in Connecticut was chosen and a better and bigger campus for the students was constructed. After some period the college continued to gain attention worldwide.
Today the college comprises 3 campuses in different parts of Connecticut
Hamden
New Haven
York hill
Connecticut
Connecticut is the southernmost state in the New England region of America. It is also called the Constitution state. As per the census from 2010, Connecticut has the highest 
per capita income
2nd highest place in human development.
median household income
Quinnipiac college at present
Today Quinnipiac college is a well-known college in the country. From 200 students and providing only Associate degrees, Quinnipiac
 college has come a long way. Today approximately 10,000 students study at this university, out of which 7000 are undergraduates students, and 3000 are graduates.
The college offers nearly 150 educational programs attracting students from around 60 countries. It has a 15:1 student-faculty ratio. The class strength is small so that the staff can concentrate more on every student. There are nearly 350 full-time staff at Quinnipiac College.
Quinnipiac college provides many courses including the following
Biomedical Sciences
Business
Business Administration
Business Analytics
Accounting
Advertising and Integrated Communications
Anthropology
Applied Business
Applied Statistics
Biology
Civil Engineering
Communications/Media Studies
Computer Information Systems
Computer Science
Biomedical Marketing
Chemistry
Criminal Justice
Asian Studies
Behavioral Neuroscience
Biochemistry
Admission to Quinnipiac college
They consider various factors other than marks to approve the application. Before applying, you should know about the admission requirements provided by the college. To make the application process more reliable and efficient, the college allocates admission counselors to the students to help them from start to end and clear all their doubts.
There are separate forms to apply for graduate and undergraduates. Select what you need and check the requirements.
Undergraduate admission requirements
The college first checks the 
Grade patterns
AP credits
Strengths and achievements in academics
For a strong application, the applicant must have 
B average or a high school GPA of 3.3 (cumulative)
SAT scores ranging from 1080 to 1300
ACT scores ranging from 22-28
Other necessary and important requirements are 
High school transcript 
Essay on the topic of personal interest
At least one recommendation letter from the teacher or guidance counselor
4 years English
3 or more years of maths according to the program you choose.
3 or more years of science according to the program you choose
3 academic electives
2 years of social science
Graduate admission requirements
There are more than 30 courses and each of the programs has a unique set of requirements according to the subject. Select your preferred course and it will display the requirements along with the last dates for application.
How to apply?
Even though there are separate application forms the method is similar
1)new users must create an account on the college website
2)if there is an account already log in using the details
3)fill out all the necessary details they request.
Conclusion
Starting with only 200 students and only 8 graduating students from the time it was established in New Haven, Quinnipiac University has grown tremendously to enrolling 10000 students from nearly 60 countries and various other awards and recognition. It now has 3 campuses in Hamden, York hill, and New Haven.
Frequently asked questions
1. For doubts about graduate admissions, whom should I contact?
You can mail them at graduate@quinnipiac.edu or call 203-582-8672 or 800-462-1944                       
2. For doubts about undergraduate admission, where should I contact?
You can mail them at admissions@qu.edu or call 203-582-8600