The Church of the Brethren established Juniata College as a coeducational college. At first, there were only two buildings, 21 students, and a little college. But, the college kept expanding throughout the years, and by the early 1900s, it had established itself as a significant center for higher learning in the area. The college made a substantial contribution to the military effort during World War Two.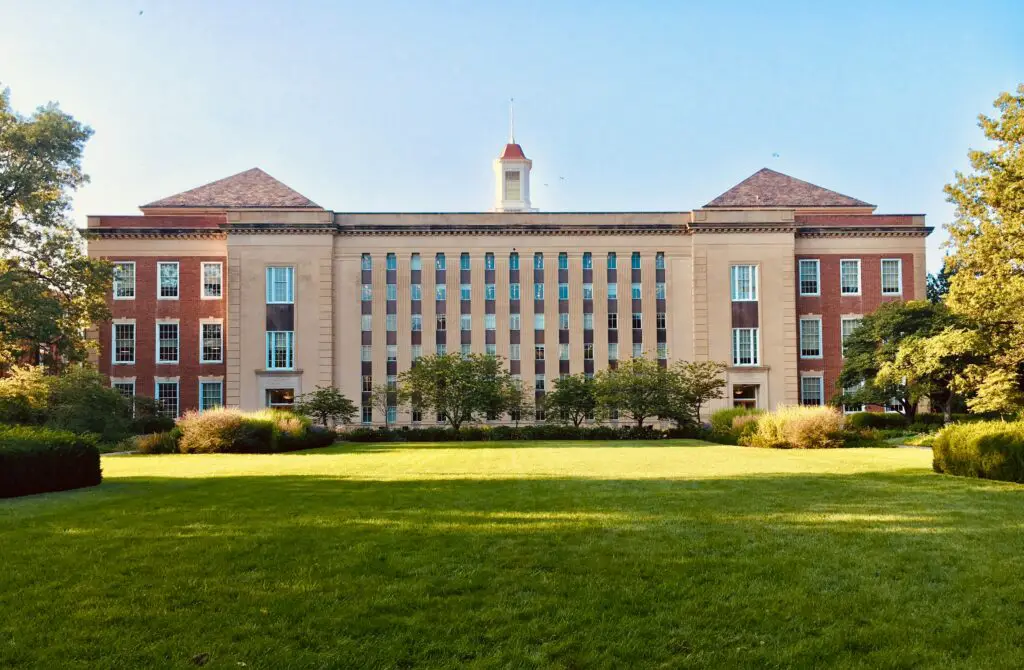 Where Is Juniata College?
In Huntingdon, Pennsylvania, there is a small liberal arts college called Juniata College. It was established in 1876 and is regarded as one of the top undergraduate institutions in the country. The college is located on a magnificent 110-acre campus that is bordered by Pennsylvania's mountains. The college has a long history of giving its students a top-notch educational experience, and it still draws elite students from all around the country and the world today.
Exact Location Of Juniata College:
The American town of Huntingdon, Pennsylvania, is where Juniata College is situated. In particular, it is located in the state's center, some 40 miles south of State College, where Penn State University is located. The campus, which offers a lovely backdrop for the college's academic and social activities, is tucked away in the picturesque foothills of the Appalachian Mountains. Juniata College provides students with a distinctive fusion of rural charm and metropolitan convenience because of its small-town culture and straightforward access to bigger cities like Harrisburg and Pittsburgh.
Several Academic Programs:
At Juniata College, there are more than 80 academic programs accessible in a range of disciplines, including the humanities, social sciences, natural sciences, and business. The college's 11:1 student-to-faculty ratio allows teachers to give each student individualized attention and mentoring. The faculty members are committed to providing their students with an outstanding education and are leaders in their disciplines.
Program Of Concentration:
Known for its cutting-edge approach to education, Juniata College. In the college's distinctive "Program of Concentration," students can create their path of study depending on their interests and career objectives. Students are encouraged by the program to take charge of their education and to follow their hobbies.
Unique Opportunities:
Students at Juniata College have several options to participate in research, internships, and study abroad programs in addition to the typical classroom setting. These opportunities for practical learning give students the tools they need to succeed in their future employment.
College Life:
The campus life at Juniata College is active, and there are lots of possibilities for students to participate in extracurricular activities. There are more than 100 student organizations on campus, including teams for community service, music, art, and sports. Also, the campus has a fitness facility, an outdoor recreation program, and a variety of events and activities all year long.
The college Is firmly committed to environmental stewardship and sustainability. The university boasts a LEED-certified residence hall, a campus farm, and numerous programs to cut down on waste and energy use.
Important accomplishments:
Academic excellence at Juniata College has a long history, and it has won various awards and distinctions over the years. Numerous publications, including U.S. News & World Report and Forbes, consistently rank the college among the best liberal arts colleges in the country.
Moreover, Juniata College is renowned for its dedication to social justice and volunteerism. Many of the institution's students and alumni are actively engaged in social justice causes, and the college has won multiple accolades for its community service projects.
Fee Structure:
The tuition and fee costs are one of the most important variables to take into account when choosing to attend Juniata College. In this post, we'll talk about Juniata College's tuition fees and give a rundown of all the costs involved with attending.
Education costs
The full-time undergraduate tuition and fees at Juniata College for the 2022–2023 school year are $47,950. 
The following fees are included in this sum:
1. $270 each semester for student activity fees.
2. The expense for technology: $300 each semester
3. $150 each semester for the health and wellness fee
4. $50 per semester is the student government association fee.
It's vital to remember that housing and board, textbooks, and other personal expenses are not included in the price of tuition and fees. The overall amount that students and their families may have to pay may be greatly impacted by these extra expenses.
Board and lodging:
The price of room and board at Juniata College is $12,970 per year for the 2022–2023 academic year. Included in this price are the following:
 Depending on the kind of accommodation selected, room costs can be expensive. The price per academic year ranges from $4,530 to $6,880.
 The cost of board fees, which cover 19 meals per week, is $6,450 per academic year.
Conclusion:
Leading liberal arts institution Juniata College is located in Huntingdon, Pennsylvania. The college has a long tradition of academic success and a steadfast dedication to social justice and sustainability. It is a fantastic option for students seeking a distinctive and demanding educational experience due to its creative approach to teaching, individualized attention from teachers, and many possibilities for hands-on learning.