Lamar Jackson went to the University of Louisville from 2015 to 2017.  He is currently a professional American football player in Baltimore Ravens as a Quarterback position. In this article will get to know, Where Did Lamar Jackson Go To College?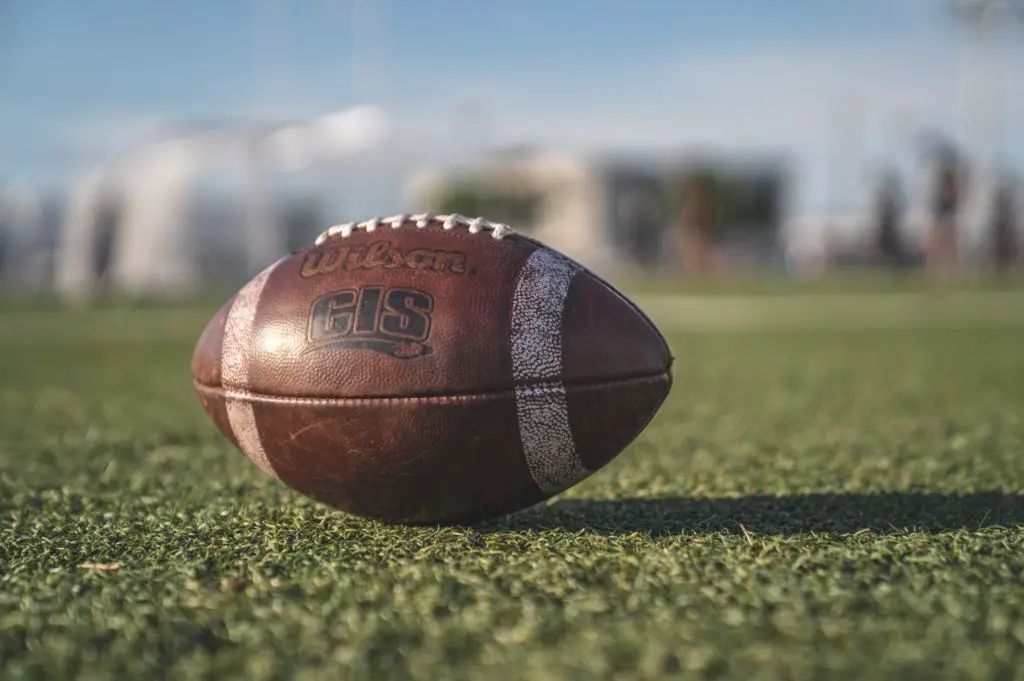 His real name is Lamar Demeatrice Jackson Jr, and he was born on January 7, 1997. Lamar plays for the Baltimore Ravens of the National Football League.
Early Life
Jackson was born on January 7, 1997, to Felicia Jones and Lamar Jackson Sr. He grew up in an economically poor neighborhood in the center of Pompano Beach, Florida. Sadly, Jackson's father died of a heart attack in 2005, when he was eight years old, on the same day his grandmother died. He and his siblings were brought up by his mother.
Later on, he attended public schools and played Pop Warner football in the same Florida league as future Ravens wide receiver Marquise Brown. Jackson could throw a football 20 yards when he was eight years old. Jackson tossed a football 100 yards in high school.
Education Life
Jackson only visited four schools
Louisville
Florida
Nebraska
Mississippi State.
After it appeared as if he might sign with Florida, he ultimately chose Louisville after head coach Bobby Petrino guaranteed Jackson's mother that her son would only play quarterback.
Did Lamar Jackson Receive His College Degree?
Many people might be wondering whether Jackson completed his college degree or left it incomplete, let's find out more information about him. 
After completing High school in 2015, Jackson went to the University of Louisville the following year. According to the Courier-Journal, Jackson left Louisville during his junior year, missing his last year of eligibility, to join the 2018 NFL draught. 
He said he "decided to take the next step in [his] career and enter the 2018 NFL Draft" after having "some of the best moments of [his] life" at Louisville. 
According to the statement he made, it turns out that he [Jackson] did not receive a college degree as a result of this.
Will Jackson Continue To Pursue His College Degree Again?
Jackson's collegiate career finished with many football honors, even though he did not graduate with a degree. His most illustrious was the season in which he won the Heisman Trophy and tossed 30 touchdown passes. He was named ACC Offensive Player of the Year and ACC Player of the Year during that season. Both The Sporting News and the Associated Press named him Player of the Year. He was named the Maxwell Award winner for the best all-around player and the Walter Camp Award for a top defensive player.
Highlights And Awards From Lamar Jackson's College Career
Jackson distinguished himself as a key component of Louisville College's success throughout his time there. He won the Music City Bowl MVP for 2015 in his rookie season after putting up incredible numbers in terms of touchdowns, interceptions, and throwing yards. In his sophomore season, he won the Walter Camp Award, Player of the Year, Heisman Trophy, and Maxwell Award as the finest all-around player in collegiate football.
He won the Adidas High-Performance Male Athlete of 2017 in his third year as a result of his previous year's accomplishments. His collection of Heisman Trophies makes him the award's youngest recipient. He was named the men's ACC Athlete of the Year for all conference sports in his last year.
Conclusion
Many people go to college to get a good education and a degree in order to get a good job after graduation that pays well.
For big-time college football stars, though, this isn't always the case. They all want to make a lot of money after college, but they don't need a degree to do it. Instead, they go to college to hone their skills and impress NFL teams in order to be picked early. Despite the fact that the majority of NFL players attended college, not all of them have degrees because this is how they make millions of dollars.
In addition, Jackson's NFL career has been an enormous success so far.
FAQ
What high school and college did Lamar Jackson attend?
Lamar Jackson went to:
Boynton Beach Community High School, 2012–2015.
The University of Louisville (incomplete).
How long did Lamar Jackson attend college?
Louisville will honor Lamar Jackson by retiring his No. 8 jersey. During his three years at Louisville, Jackson established or tied 42 school single-game, season, and career records. He also held seven ACC records and was the 2016 Heisman Trophy winner.
What did Jackson Lamar study during his tenure at college?
During his tenure at the University of Louisville, Lamar Jackson received a communications degree.
Is it true that Lamar Jackson was an excellent student?
Lamar Jackson was a struggling student without a starting spot before becoming a high school star in Florida. Jackson, a solid junior high student, entered high school and was quickly absorbed by the transition.
Is Lamar Jackson married or unmarried?
Lamar Jackson, one of the most well-known and youthful American football stars, has a daughter, Milan, who goes by the nickname Lani.
What religion does Lamar Jackson belong to?
Lamar Jackson belongs to the Christian religion, and Superman is his favorite superhero.
What is Lamar Jackson's net worth?
All of the cards are in Jackson's hands. This season, he'll earn $23.02 million as part of his fifth-year option. That means he'll be paid $1.28 million every week, which is nearly equal to his entire pay for 2021.
What tall is Lamar Jackson?
Lamar Jackson Height 1.88 m (6.2 ft) & Weight 96 kg