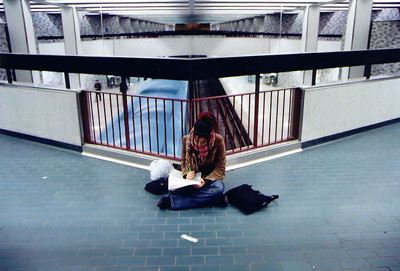 In this article we will see when will you hear from UCF. You have applied and completed your UCF application for undergraduate admissions before the application deadline. Now, what next? When will you get that decision email? What fate does your future hold?
UCF
UCF stands for the University of Central Florida. One of the top-ranked Universities according to U.S News and World Report, they have been tagged as the most innovative college as of 2022. With a world-class education, imagine getting admission to attend one of the great universities in the US. This university offers more than 200 programs in the city of Florida.
What kinds of admissions are offered at UCF?
UCF is a public university ranked 148 by National Universities in the US. They have the most selective admission rate with 40% acceptance. The several kinds of admissions offered by UCF are;
·         Undergraduate Admissions
·         Graduate Admissions
·         Online Admissions
·         International Admissions
·         School of Continuing Education
Undergraduate Admissions
This type of admission is for high school graduates, students attending a higher education institution, for the first time in their lives (Freshman), or a second-year undergraduate student who started in one university but wishes to transfer their credit to another university. Both are required to apply for Freshman admission or Transfer admission respectively.
Graduate Admissions
Graduate school admission is your next step after completing your undergraduate studies, should you decide to further your education. The University of Central Florida offers the best research faculties for Masters and Ph.D. programs.
Online Admissions
This is best for distant learning students. A distant learning student is a student that lives far away (in another state or country) or has a very busy profession and schedule, preferring a flexible education root to balance work-life-school.  The E-learning classroom is conducive and very interactive, you will feel like you are at UCF already.
International Admissions
Ever thought of studying abroad? You might have to consider UCF as one of your study abroad options. There are many international cultures and experiences, moving from your home country to a new country. You will get good and quality education in the US while exploring a new city.
School of Continuing Education
Best for graduates even if you are a first-degree holder, you can earn a certificate at UCF and stand out among your peers giving you a better position in the industry. Now is the time to boost your resume by getting that corporate education from leaders in your industry.
How to Apply to UCF
UCF has designed their application process and made it easy to apply to the kind of admission you are looking at, thus;
·         Undergraduate Application
·         Graduate Application
·         Continuing Education Application
Undergraduate Application
Whether you are an international, transfer, or high school senior student you should apply using either Common App or the UCF application portal by paying a $30 nonrefundable fee. Students are encouraged to apply early as application cycles open in Fall or Winter each year. Since UCF does not make it compulsory to apply via the Common App. It is advisable to use their application portal. If you decide to use Common App, there are essay prompt contained that are not needed by this institution. However, if you're a transfer student, you must use the UCF application portal to submit your application.
Graduate Application
Their graduate school has a separate website for admissions. You must be a bachelor's degree holder, master's, or in your final year as an undergraduate student in your college. Whichever one you are eligible for, check your desired program on the school's website to determine your requirements. Those pursuing a doctoral degree should refer to their programs for the same. International students might need to write an extra test like TOEFL, GRE, etc. also, and a non-refundable fee of $31 is to be paid for your online UCF graduate application.
Continuing Education Application
Each program after a selection has its dates and detailed information when you purchase the course. For example, in the Law program, you can choose the online or in-class option.  As a Mediation Arbitration professional, this is a six-month self-paced course with 200-course hours for $3,495 to purchase at start learning immediately due to its open enrollment type.
When is the Application Deadline?
Undergraduate
Freshers: Fall-May 1, Spring-November 1, Summer-  March 1
International: Fall-March 1, Spring- September 1, Summer-January 1
Transfer: Fall-July 1, Spring-November 1, Summer- March 1
Graduate
All program has their deadline, some may follow the undergraduate deadline that's why it is important to check your program's website for requirements and deadlines. A typical master in chemistry will have their deadlines as stated below;
Domestic students: Fall priority- Jan 15, Fall-March 1, Spring-July 1
International students: Fall priority- Jan 15, Fall-January 15, Spring-July 1
Continuing Education
There are no specific deadlines for this type of admission It's a paid course to start studying immediately at your pace. Although some courses are delivered in class, they have their specific starting and ending date.
I Have Applied, when will I receive a Decision Email from UCF?
Once you have submitted your application and supporting documents (reference letters, SOP, Transcripts), always check your application status regularly in your online application portal. Although you will still receive a notification email in case there is an important update on your application, you can also contact UCF via email should you have any questions. Decision emails are sent anytime. It could be 1-3 months after application.
Conclusion
Typically, you will hear from UCF regularly once you have submitted your application for admission. The most important email is the decision email of either admittance or rejection before the program start date.
Frequently Asked Questions
1)  Is there an application fee waiver?
If you request, you might be exempted from paying this fee, only if you have been approved.
2)  Can I apply as an international student?
Yes, all student worldwide
3)  I have been admitted what next?
You're now a UCF knight, check the Knight portal for the next steps.