Pomona College, located in California, is a private liberal arts college that offers around 650 courses. Amongst the liberal arts colleges oinU.S. Pomona College has the lowest acceptance rate and is known as one of the most prestigious colleges in the United States. It is the seventh wealthiest university on a per-student basis in the U.S. MMostall the students live on the campus of Pomona College. Let us know What Majors Is Pomona College Known For?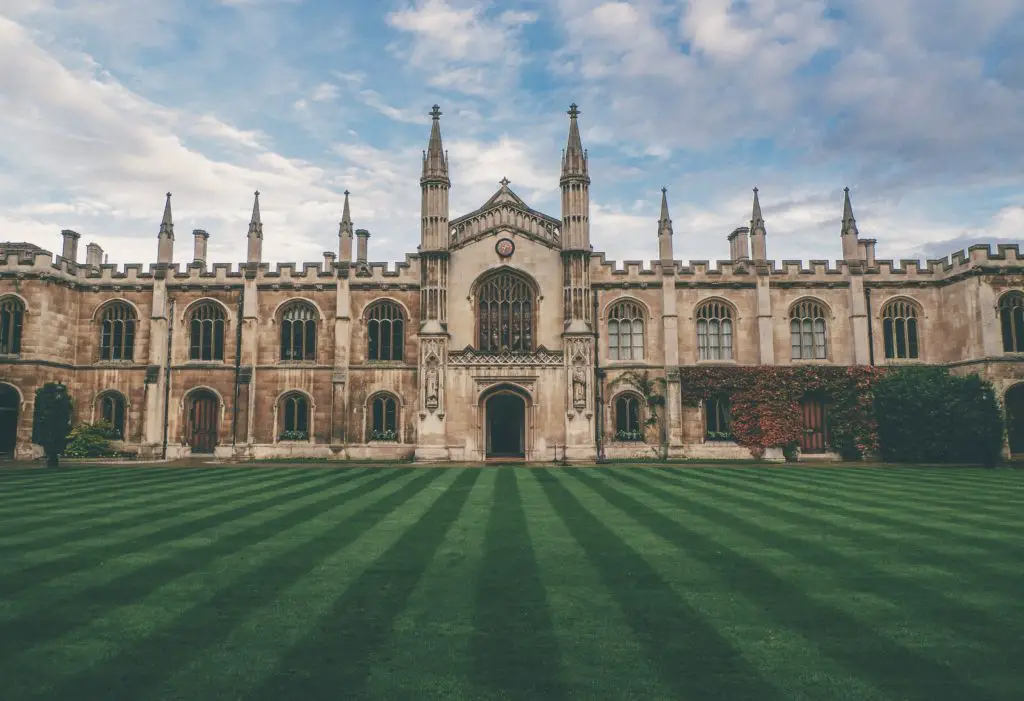 Pomona College is majorly known for its Liberal Arts education which focuses on bringing out the creative and flexible side of the students. The most popular academic majors of Pomona college are economics, computer science, communications, and mathematics.
Reputation And Ranking Of Pomona College
Pomona college is one of the most prestigious colleges known for liberal arts. The quality of education in the specific field is great but the name recognition is not at that level. The U.S. News and World Report placed Pomona in fourth place in the ranking of best liberal arts colleges nationwide.
The Washington Monthly ranked Pomona college third in the list of best liberal arts colleges. Forbes ranked Pomona as 1the 9th best college in the nation. Thus, Pomona college is Ranked well and has a good scope, especially in Liberal arts. This is a well-reputed college with a low acceptance rate.
The college focuses on building relationships and brings a good change in students to face the world. Pomona college only offers bachelor's courses on their campus. The students form clubs and organize events. These events are a major part of this college and students learn to socialize and work in a planned manner.
Admission Requirements For Pomona College
Various factors are considered at Pomona college for admissions like the class rank, GPA, recommendation, and application on essays. The SAT score is required for some specific courses and the ACT is also required for some courses offered at Pomona College.
If the student has some experience in any activity that will also count and any talent through which the student has received any appreciation will also count. Students who are permanent U.S. citizens can get admission very easily with not many procedures as the international students have to go through a detailed application process.
During the admission process of 2021, the acceptance rate of 6.6 % was seen which was very low as compared to other colleges offering the same courses.
Liberal Arts Education At Pomona College
Majorly Pomona college is famous for its liberal arts education. The professors teaching the students are very helpful and cooperative. Also, the classes are kept small to ensure that the students can form a good relationship with their teachers and feel free to ask any doubts regarding their subject.
At the liberal arts education at Pomona College, the students get a good knowledge of their subjects in the best way possible and the students are given various projects so that they learn to research and grow in this field.
Popular Academic Majors At Pomona College
Pomona College has a great campus with different courses to offer for students who have needs to go into different fields and pursue their dream.
Economics
Economics is one of the academic majors students study at Pomona College. In Economics, you the knowledge about some global issues like unemployment, income inequality, health care, environment, etc. Their curriculum emphasizes the statistical analysis related to various issues in society.
Also, the students while studying economics at Pomona college can choose to specialize in international economics, industrial economics, financial economics, and more.
Computer Science
The computer science department at Pomona college focuses on both theoretical and practical knowledge and the students studying computer science get skilled in solving complex problems. Practicals are held regularly and the professors have good communication with the students and help them the best way they can.
The computer science department gives tasks to students to work in teams sometimes and sometimes the students compete among themselves. Students get to learn about programming languages and algorithms at the computer science department of Pomona College.
Mathematical And Statistical Department
The mathematics and statistical department at Pomona college follow a philosophy that mathematics and statistics are for everyone and everyone should know related to statistics.
There are different sections in mathematics at Pomona College. Pure mathematics is for students who want to study the maths subject just the actual way it is. Applied mathematics and statistics help the students increase their capability to analyze things.
At Pomona College, students learn a lot about different subjects they choose, and the faculty tries to help the students in the best way they can. The students learn communication skills which is the most critical part when you enter into the real world after college life.
Conclusion
Pomona College is majorly known for The Liberal Arts and apart from that many of the extracurricular activities. Especially 'The Pomona Student Union' where healthy discussions among the students take place which improves everyone's thinking and communication skills for sure. The acceptance rate is low a very few students get to study in this college but the college is very prestigious and is a great choice for students wanting to study Liberal Arts.
Frequently Asked Questions
Q1. Is Pomona College Difficult to get in?
The acceptance rate is very low, and it is challenging to get admitted to Pomona college. But students with good achievements and a strong profile can get admitted to this college and get the best quality education.
Q2. What GPA is required to get into Pomona college?
A GPA of 4.0 or higher is required to get into Pomona college because of less number of seats the competition is high and the acceptance rate is low so the GPA Requirement also increases
Q3. Are there any Clubs at Pomona college?
There are around 300 clubs in the college run by students in which students organize a lot of events and programs.