The Dominican Order of Priests is an Order of Preachers in the Roman Catholic Church. This Order was founded by a Spanish priest, Saint Dominic in Toulouse France. The order was approved in 1216 by Pope Honorius III. Dominican priests have the initials O.P behind their names which in full means Ordinis Praedicatorium (Order of Preachers). In this article we will get to know more about Dominican College
Dominican colleges are privately run catholic colleges whose histories and traditions have helped boost the Dominican reputation through their excellence in research and scholarships. Dominican priests give particular importance to teaching and education. Some of them are lecturers in colleges and some are even professors. Teaching is to them an integral part of their missionary work.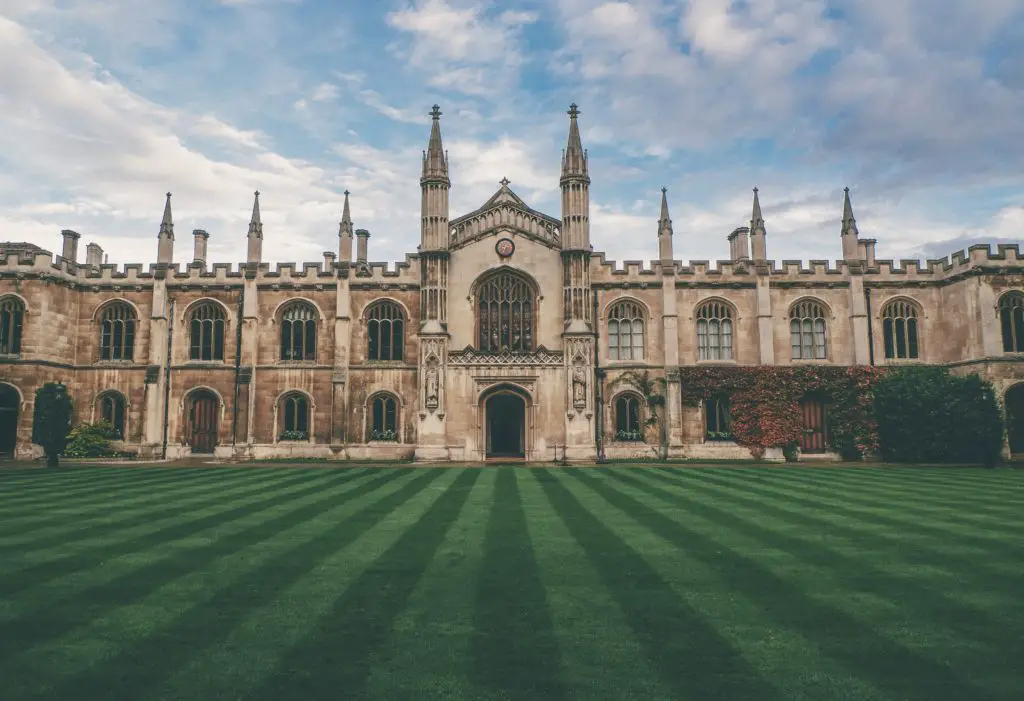 Dominican Colleges in the United States
Many colleges and universities owned by the catholic church are affiliated with the Dominicans. Some of which are: 
Dominican University of California
Dominican College New York
Providence College
Albert Magnus College
Aquinas College Michigan
Aquinas College Tennessee
Aquinas Institute of Theology
Barry University
Caldwell College
Dominican University
Ohio Dominican University
Edgewood College
Molloy College
Mount Saint Mary College
St Thomas Aquinas College
Siena Heights University
Dominican University California
The University was founded in 1890 by the sisters of San Rafael. The College is a catholic college located in San Rafael, California, USA. Although the university was founded in 1890, its history dates as far back as 40 years before it was founded. In 1850, Joseph Alemany, a Spanish missionary was appointed as the first Catholic Archbishop of Monterey California, and became the first roman catholic archbishop of California in 1853. 
The Bishop, together with the Dominican sisters' alias Congregation of the Most Holy Name taught in California and went on to make a house a convent, and a school to teach children. More people joined after some years. Fast forward to 1889, under the leadership of Mother Mary Goemaere and Mother Louis O'Donnell, the congregation's central administration was moved to San Rafael from Benicia and the sisters filed articles of incorporation in 1890 with the California Secretary of State.
In 1915, a junior college was founded, and then two years later, the Dominican College was formed. The Dominican college was at that time for females only and was the first Roman Catholic college to award Bachelor's degrees to women before it became a mixed school in 1971. Now known as Dominican university, the university was founded as a Dominican college.
Dominican College California has been in existence for 132 years and is one of the oldest schools in the area. The schools offer various programs in sciences, humanities, business, education, nursing, occupational therapy, and counseling psychology for both graduate and undergraduate programs. Undergraduates are exposed to lots of research projects and are encouraged to publish journals and present at academic conferences. The average annual tuition without financial aid is $67,629, and with financial aid is $32,978.
The University has three schools; the School Of Health and Natural Sciences, the School Of Liberal Arts and Education, and the Barowsky School of Business
The Departments are as follows:
Under the School of Health and Natural Sciences we have:
Counseling Psychology
Natural Sciences and Mathematics
Physician Assistant
Nursing
Occupational Therapy
Public Health
Under the School Of Liberal Arts and Education we have:
Art, Art History. Media and Design
Psychology
Literature, Language, and Humanities
Education Studies
Public Affairs
Music, Dance, and Performing Arts
Barowsky School of Business has only Business as a department.
The university is ranked number 30 among the top Universities in California and ranked the 7th best school for general psychology in California. Alumni of the institution include; Hannah Stocking, Yen Kuan-heng, etc.
Dominican College New York
Dominican college New York was formerly called the Dominican College of Blauvelt and is located in Orangeburg New York. The college New York was founded by the Sisters of Blauvelt of the Dominican sisters in 1952. The college was founded to prepare religious women who were interested in teaching. It was later opened to the non-religious women in 1957 as a female-only college, until 1971 when it became mixed.  
The college offers the following undergraduate  programs:
Allied Health
Arts and Sciences
Business
Nursing 
Social Sciences
Teacher Education
Graduate programs
Business
Nursing
Occupational Therapy
Education
Organizational Leadership and Communication
Physical Therapy
In the fall of 2020, the college had a total of 1310 undergraduates studying at the college. The average annual tuition fee is $48,920 without financial aid and $20,859 with financial aid. The college participates actively in athletic activities and competes with other colleges in the National Collegiate Athletic Association Division II. 
The college ranks number 11 among the Best Colleges for Division II men's Baseball, in New York, and ranks 16th in the Best 16 accelerated programs in New York. Some alumni of the college are Kevin Baez, Mary Kay Vyskocil, etc
Conclusion
Dominican colleges all have a common background in the sense that they were all founded by catholic priests of the order of preachers- Dominican priests. Dominican schools have their roots in the Roman Catholic Church. The colleges are privately owned and funded through tuition fees and other finances are gotten from the church body and through the benevolence of people.
Frequently Asked Questions
What is Dominican College Known For?
Dominican College is well known for its high academic standard of excellence and its affordability, which was made so by its founders. Dominican University is ranked 10th in the midwest by the United States News & World Report.
What GPA do you need to get into Dominican University?
Above-average performance in your school, 3.66 GPA. More A's in your school grades than B's will put you at advantage otherwise, one can take up AP or IB programs to compensate for their low GPA.
Does Dominican University require SAT 2022?
Due to the impact of the coronavirus pandemic, Dominican university decided to remove the ACT and SAT for admission, to relieve the stress of admission.
Is Dominican College a d1 School?
Dominican college competes with other schools in California and Hawaii in the Pacific West Conference as an NCAA Division II college.