Freshmen are first-year students of any college or university. A freshman is a recent high school diploma certificate holder. It is usually hard to think of everything one would need to start college life asides from the essentials. This article is written to guide you. Here we will see about What do freshmen need to bring to college?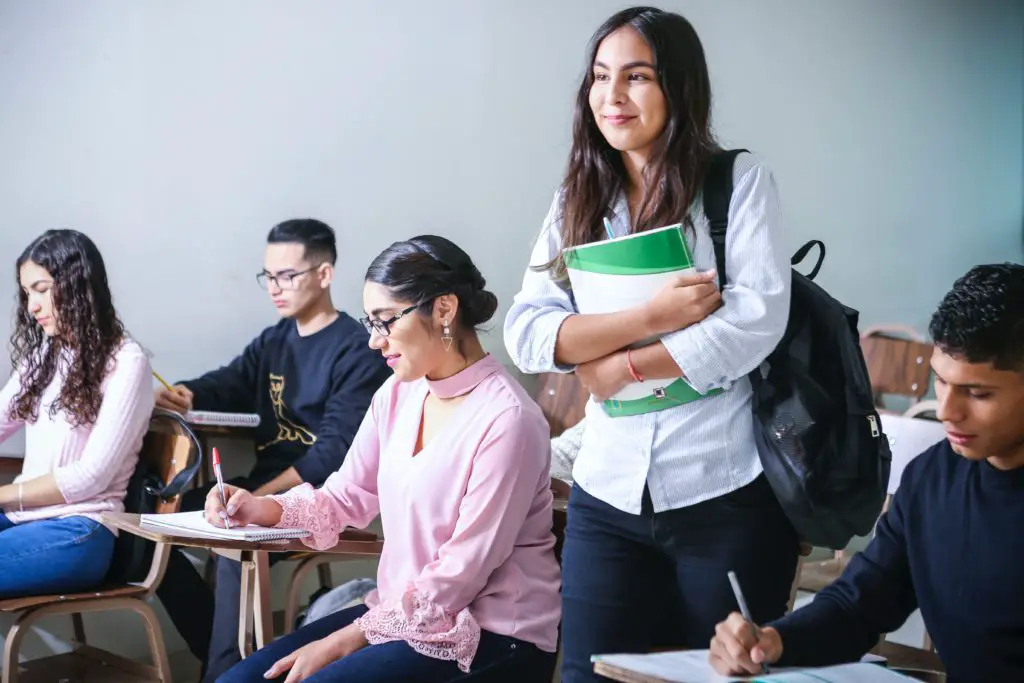 Going to College 
Going to college is like starting a whole new life, especially when you're moving away from your city. And because you're going to be starting a life away from home, it is necessary to prepare yourself adequately by getting and packing all the necessary stuff and extras you'll be needing in school. In this article, I compiled a list of things freshmen will need to bring to college.
First of all, it is important to check in with your school in regards to what is allowed and not allowed. Rules differ in every place, and what works for school A will likely not work for school B. School A might allow electrical appliances, school B might consider it contraband material.
Here's a list to help you start packing for college.
Beddings 
Dorm beds/mattresses can be quite uncomfortable. However, this can be easily reversed by using a good bedsheet, linens, and blanket. You can also bring colorful beddings to switch up your room decor, color, and taste.
Dorm rooms usually come furnished with bed frames and desks, but you can bring in a larger desk that suits your taste. Alarm clocks are also necessary to avoid you sleeping in and getting late to your classes.
Storage compartments and closet organizers are also important to help you stash away some of your extra belongings that couldn't fit in anywhere.
Blankets
Bedsheets
Pillows
Pillowcases
Reading pillow
Alarm clock
Paper towels
Tissues
Towels (bath towels and hand towels)
Hygiene
Self-care and hygiene are important and is priority! Maintaining personal hygiene will not only improve your physique but keep you healthy.
Here are some items to keep you neat.
Skincare products (cleanser, moisturizer, toner, sunscreen)
Bodysprays, perfumes, colognes
Nail cutters
Body lotions
Hair oils and creams
Combs, hairbrushes
Clothes and Laundry (Washing)
To be very honest, laundry isn't the most exciting chore to do. From the washing to the drying, to the folding and ironing, nobody likes all that stress. It is, however, a necessity.
And as for your clothes, dorm room wardrobes aren't usually so big, so if you have a lot of clothes, you should consider bringing a clothing rack. 
Using a very good detergent to wash your clothes is something you should consider. Sime detergents fade cloth color and make them wear out quickly. Using a good detergent would make your clothes last longer and save you the expense of always buying new clothes.
Items under clothing and laundry include;
Clothes. Except you're living off-campus, do not bring excess clothes. Space is limited, so it is advisable to bring only what you can wear. Also, pack appropriate clothes for each weather 
Laundry bag
Detergents
Socks
Pajamas
Underwears
Sportswear
Loungewear
Hangers
Suitcase
Coat rack
Shoe racks
Gloves and scarfs
Shoes (sneakers, boots, sandals, dress shoes
Iron (If the school considers it acceptable)
Clothes (Shirts, shorts, jeans, skirts, gowns)
Accessories (jewelry, sunglasses, watch, belts)
Food and Snacks
Newsflash! Your dorm room isn't going to provide a satisfactory kitchen. That doesn't mean you wouldn't stop eating nevertheless. Although you can sometimes buy food, it is also important to have food at home. Having snacks handy will also help you on the days you're too broke to buy food or lazy to cook.
NOTE: It is important to find out what your dorm room kitchen or communal cooking space may allow before bringing in the first item listed below.
Refrigerator, microwave. Some schools usually have these items available for sale and rent during the first few weeks of school
Food storage containers
Cups, mugs
Napkins
Water bottles
Dish soap
Microwave-safe bowls
Pots and pans
Bottled water
Snacks (Depending on your preferences)
School Supplies
School supplies are everything you will need for classes. In other words, academic essentials or curricular essentials.
Computers and printers. Some schools provide these
Textbooks 
A backpack/school bag
A planner (helps you keep track of your school activities and events)
Notebooks
Pen
Pencils
Paper clips
Highlighter
Stamps
Calculators
Mathematical set
Maker
Scissors
Equipment and Electronics
Electronic devices are essential needs if you want to succeed in college. Most colleges now have online and virtual classes. It  is therefore important that you have these devices to keep you connected. Having a headset is also good for blocking out the noise in your environment while studying and for online lectures. You can also have a TV for fun in your room
Computer
Laptops
TV, Game systems
Extensions
HDMI cable and cord
Decor
Your dorm room is your new home. It is advisable to make it as homely  as you wish. Feel free to customize and design your space. Just so you know, the decor isn't only about the color, look, and aesthetics. It is anything you want it to be.
Here are some things you can use to make your room look lovely
Rugs. Rugs bring color and life to your room. It gives the room a homely feel
Posters
Pictures (of family, yourself, and maybe friends)
Artworks
Curtains 
A bean bag to serve as an extra seat
Fan
Closet organizers
Lights
Other miscellaneous
The item includes things you may not need frequently but is important to have and keep close by. That they are termed miscellaneous doesn't make them any less critical.
Umbrella
Small toolbox 
Bicycle
Flashlights
Safety pins
Debit cards
Raincoat
Financial aid form
Drivers license
Student ID card
Conclusion
Endeavor to inquire about what your school does not allow into their dorm rooms. Consider getting information from a current/older student about what to and what not to pack. You do not need to bring or buy everything from home while moving to school, especially if you're an out-of-state student. However, you can buy some things in your new city.
Frequently asked questions (FAQs)
Do college dorms provide furniture?
A: They provide the necessary and basic ones like desks, and and and wardrobes.
Can I bring a microwave to my dorm room?
A: Check in with your school to see if it is allowed.