Wilmington is a city of port in North Carolina. Cape Fear Coast beach, Carolina all these beautiful places are here to visit. Various restaurants, galleries and shops can be seen along the riverside of Cape Fear River. In this article we shall see What colleges are in Wilmington?
There are four colleges in Wilmington NC. They are Cape Fear Community College, University of North Carolina Wilmington, Miller-Motte College, and Band Brunswick Community College.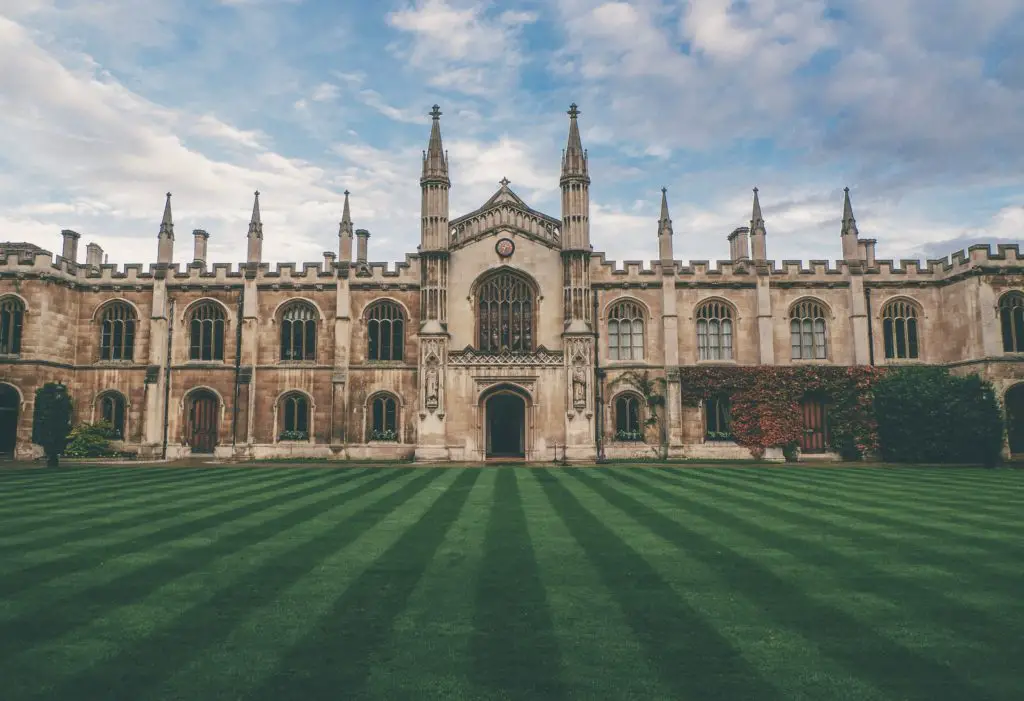 Cape Fear Community College
This Community College is a public community college situated in Wilmington in the state of North Carolina. The main campus of Cape Fear Community College is located in Wilmington. The branch campuses are located in Burgaw, Castle Hayne and Surf city.
CAMPUSES:
The first building was opened in Downtown Wilmington in 1967. Then in the Northern part of New Hanover City, the second building was opened. In 2009, Alston Burke donated 25 acres of land in Surf city to build a campus for the college. 
STUDENT LIFE:
# CFCC has a Student Government Association (SGA). This Association is authorized by the Administration to represent all the students. The SGA President, with the support of the Authority,   will automatically become a member of the Board of Trustees and also of the College Council.
# Students are constantly challenged here to give their best in Athletics. The students are constantly encouraged to be involved in activities outside the college. So that they can get a well-rounded experience in college life.
# The College provides scope for involvement in various extracurricular activities for the students.
ADMISSION PROCESS:
The admission process to Cape Fear Community college is not very hard. The competition is not very hard. The admission procedure is open. Thus the students have to fulfill the basic requirements to get the enrolment here.
  In 2021 the college accepted 66% of students, around 3,071 out of 4629 students.
The University of North Carolina at Wilmington:
Being a part of the University of North Carolina is a public Research University in Wilmington and also a part of the University of North Carolina system. Every year 17,499 students enroll here at both undergraduate and graduate levels. This University has got the status of "R2: Doctoral Universities- High research activity." It has three campuses in Jacksonville, North Carolina and Myrtle grove.
CAMPUSES:
This University is divided into seven colleges:
# College of Arts and Sciences
# Cameron School of Business
# College of Health and Human Services
# Watson college of Education
# Graduate school
# Honors College
# University College
The University contains the following programs:-
04 Nos. of Doctoral programs, 
35 Nos. of Master's degree programs
55 Nos. of Undergraduate degree programs.
STUDENT LIFE:
The Department which is in charge of controlling students' campus life always tries to enhance students' life. They used to arrange interesting Educational programs so that the students could interact and take part in these programs.
ADMISSION PROCESS:
The University is quite competitive in its selection process. Its acceptance rate is 68%. The candidates who are to be admitted here need to secure either SAT scores between 1160 and 1310 or an ACT score between 23 and 27. The ratio of student-Faculty at this University is 17:1 and 46.1% of classrooms of this university comprise 20 students.
Miller-Motte College
This College is a system for the Commercialization of technical colleges. Miller-Motte has campuses in Seventeen Southern cities. It includes North Carolina too. Miller-Motte College in North Carolina offers online classes. The school offers the opportunity of doing five training programs for five qualifications. They are Medical Assistant Certification, Dental Assistant Certification and Medical Coding Certification. The training span is from 9 days to 18 months. The training period depends on the qualification.
The university gets good feedback from alumni. Its reputation is primarily based on "Good teachers" and "Hands-on training". Other notable points are "Positive environment" and "adjustable class hours".
STUDENT LIFE:
Miller-Motte College is home to about 627 undergraduates. It is a College with a very small profit and it is located in Raleigh, North Carolina. The College setting is Urban, that setting is suitable for the students who like dazzling, fast-paced city life. The college offers various online programs best suited for students who are working. An online program offers the flexibility of time if a student is working on a full time or part-time basis. 
PROCESS OF ADMISSION:
It is a small institution having 2,390 undergraduate students. The rate of acceptance to this college is 100%. It is ranked as the most liberal college in America.
Miller-Motte College offers fifteen different programs at eleven campuses. The College offers online programs too.  Names of the programs are- Healthcare Management, Accounting, Business Studies, Marketing, Human Resource Management, Business Administration, Combination Welding, Criminal Justice, Cyber security, Dental Assisting, Early Childhood Education, IT Management, Healthcare Information Technology, IT Support Specialist, Medical Billing and Coding, Pharmacy Technician, Surgical Technology.
Brunswick Community College
It is a Public Community College situated in Bolivia, under the state of North Carolina. Brunswick and New Hanover counties are the service areas for the college. The main campus is located in Bolivia. The other two campuses are in Leland and Southport.
CAMPUS LIFE:
The BCC has an athletic team. Both men and women can take part in this athletic team known as the Dolphins. The school is a member of the Carolinas Junior college Conference. Basketball, Baseball and Softball are the different sports that are being played here.
ACADEMIC PROGRAMS:
It is a small institution with an enrollment of 487 undergraduate students. The acceptance rate of this college is 100%. The SAT/ACT score is not required here.
The various career programs offered by the college include Associate, Diploma and Certificate programs. These programs prepare students for job opportunities at the beginner's level. The variety of career programs includes: Associate in Applied Science, Diploma Programs, Certificate Programs, and Associate in Science transfer focusing on Computer Science. Traditional, online or in a blended format the classes are taught.
Conclusion
Wilmington, the port city, in North Carolina comprises various colleges and universities. A city known for its clean beautiful beaches, local seafood and affordable cost of living offers good Educational facilities to the students. Wilmington is the main city under Wilmington Metropolitan Statistical Area. This Historic Beach city is home to the University of North Carolina Wilmington which offers a wide range of Graduate, Undergraduate and adult learning programs, including cultural and sports events open to the Community.