What most students wanting to transfer to Kenyon college have heard is that they're so selective. It's true but, the school understands wanting to change schools after a few years in a current one isn't terrible. Therefore, they accept students on transfer, the transferring student just needs to prove they're worth their admission. And they can achieve this by meeting their requirements. So what requirements Kenyon college wants their transfer student to possess before they can consider them?
Kenyon College requires that transfer students must provide college reports, high school reports, mid-year reports, and tutor evaluation reports. Plus optional tests, interviews, and portfolios. This article will give more information on these requirements as you keep reading.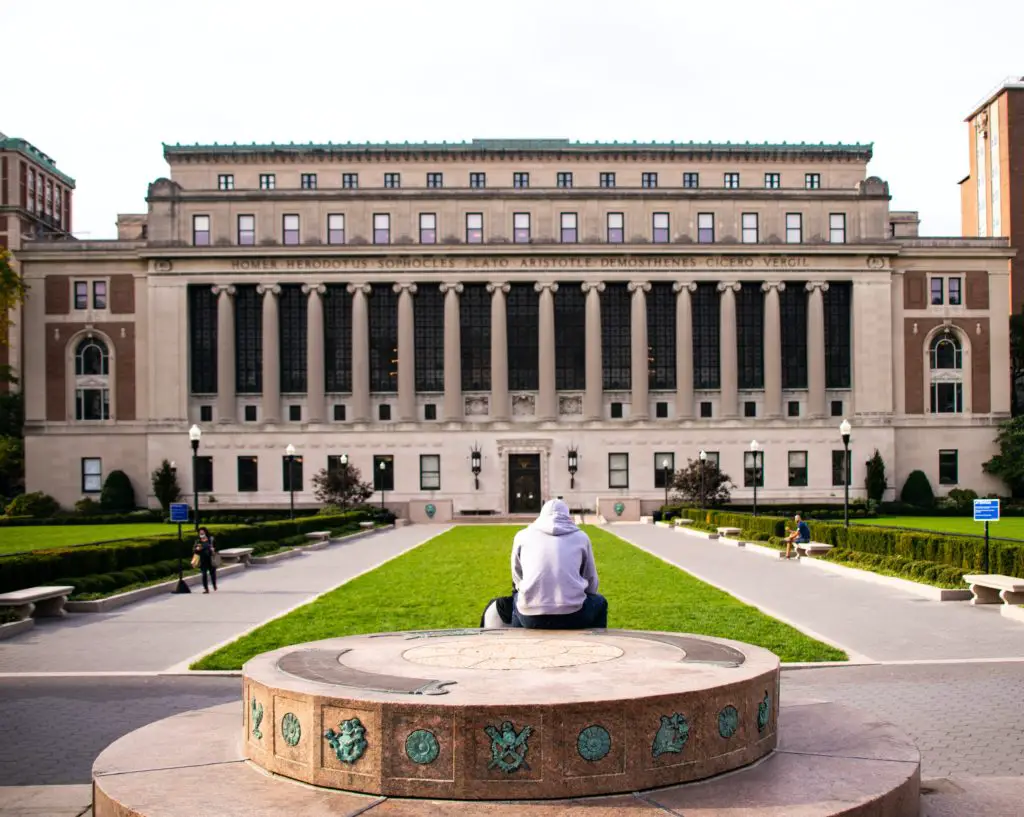 Detailed Information On Kenyon College Transfer Requirements 
First off, the aspiring student must understand that Kenyon is one of the United States' best liberal arts of colleges. Therefore they're making the right choice and they've got to provide competent records to have a shot. Kenyon requirements for transfer students are:
College Report
A college report comprises the student's academic achievements in their current school. This includes their GPA and all information as regards their overall education performance. 
The student's current school administrator or dean or advisor should fill in the information they'd provide in a college report. These are the people authorized to give out the student's academic performance.
Transcripts
This includes official transcripts from every college and high school the transfer student attended. The aspiring student's transcript should include the courses they offered and their respective grades in those courses. 
Transfer students don't have to go through much stress during the admission process. 
Kenyon College has made available many application options for them to send their transcripts. This includes;
Common application.
Parchment. 
eSCRIP-SAFE. 
The aspiring student is at liberty to choose whichever application format suits them the most.
Evaluation Report
An academic evaluation report is a recommendation report from any of the student's tutors. Want to know the secret to having a shot at Kenyon college as regards evaluation reports?
It's quite simple, the student just needs to get this report from a good tutor who knows them inside out. The student should ask the tutor with whom they have a good relationship, and who holds a high position.
Optional Tests
Students who don't like the SAT or ACT will love this. Tests were once compulsory at Kenyon college until 2022. This is all thanks to the covid-19 nationwide outbreak.
Now it's up to the aspiring student to write and send these test scores. Submitting offers the aspiring student a better shot in the school. 
What's more? Any student wanting to submit must understand that the school only considers the super scores of the SAT and ACT scores. This means the student needs only their test scores with the highest marks.
What's important is that any student studying in a school where English isn't a primary language. Needs to write and submit English proficiency tests, such as  IELTS, or TOEFL to be specific. 
The student needs to make sure they present top marks on either of these tests. They can either send a PDF copy of the test through an email attachment. Or report the scores themselves in the section for optional tests in the application form.
Mid-Year Report
This shouldn't look strange to students. A mid-year report means the academic progress of a student during the first half of their senior year at high school.
It's not anyone that can fill and submit this form for a student wanting to transfer to Kenyon college. This form should strictly be submitted by the student's counselor.
Portfolios 
Portfolios are also good but not necessarily. This is the only way a student can speak from their heart to the school. 
So a student wanting to transfer to Kenyon must explain the reasons the school should have them in their portfolios. They can talk about the activities unique to them. 
Another requirement that's not essential is the interviews, it's optional for transfer students. Interviews are just another way for Kenyon to have one-on-one communication with their aspirant. 
That way the admission officers get to know more about the student. Consequently, the student also gets to know more about the school. The floor of the Interview is always open for aspiring to ask questions.
Perks Of Kenyon College
Aside from the wonderful courses available at Kenyon college. The school has proven capable of providing the best experience for its students as a result of the following;
#1. Co-op/internship Opportunities: This is something that every student will agree is necessary for honing their talents in their chosen disciplines.
#2. Sports fans have a variety of athletic options.
#3. Do you have a disability and need to transfer? Kenyon College, says you're very welcome. Because the school provides great disability support, so, no one is discriminated against.
#4. It should not be all about academics. To decompress and have a balanced school experience, intramural/club sports are also provided at the institution.
#5. The mention of gays is frowned upon in most schools. As a result, many of them will have to conceal their identities in school.
The good news is that homosexuals don't need to conceal their sexual orientation at Kenyon University. The schools accept students from all over the world without prejudice.
Conclusion
On a sincere note, Keyon college is a school worth taking every sacrifice to attend. The school welcomes aspirants across the globe. To stand a chance, an aspirant must prove that they're worthy to be a part of the school's progress. 
Frequently Asked Questions 
1. Does the school accept transfer credit? 
Absolutely yes. Transfer credits from accredited universities are acceptable at Kenyon college.
2. What is Kenyon College's acceptance rate for students on transfer? 
Kenyon college accepted 29.55% of transfer applicants during the last admission process. 
3. Is International Baccalaureate credits and advanced placement welcome at Kenyon college?
Yes, they accept these tests, however, these tests are not important requirements for admission processing.
4. What is the required GPA for transfer students?
An aspiring student should have a GPA not lower than 3.94 to have a better shot at Kenyon college.