CUNY Hunter College is one of the prestigious public universities in the United States. Its diversity and liberalism are qualities that attract all kinds of students. This is why thousands of students look to get into Hunter every year. Students looking to get into Hunter College will be interested in knowing the acceptance rate and admission requirements. So, how hard is it to get into Hunter College? The current acceptance rate for Hunter is about 40 percent. So, it is not easy to enroll in the college because it is selective. If you are looking to get into Hunter College, you will need to have a good academic record and meet their other admission requirements. Lets' begin Is Hunter College Easy To Get Into.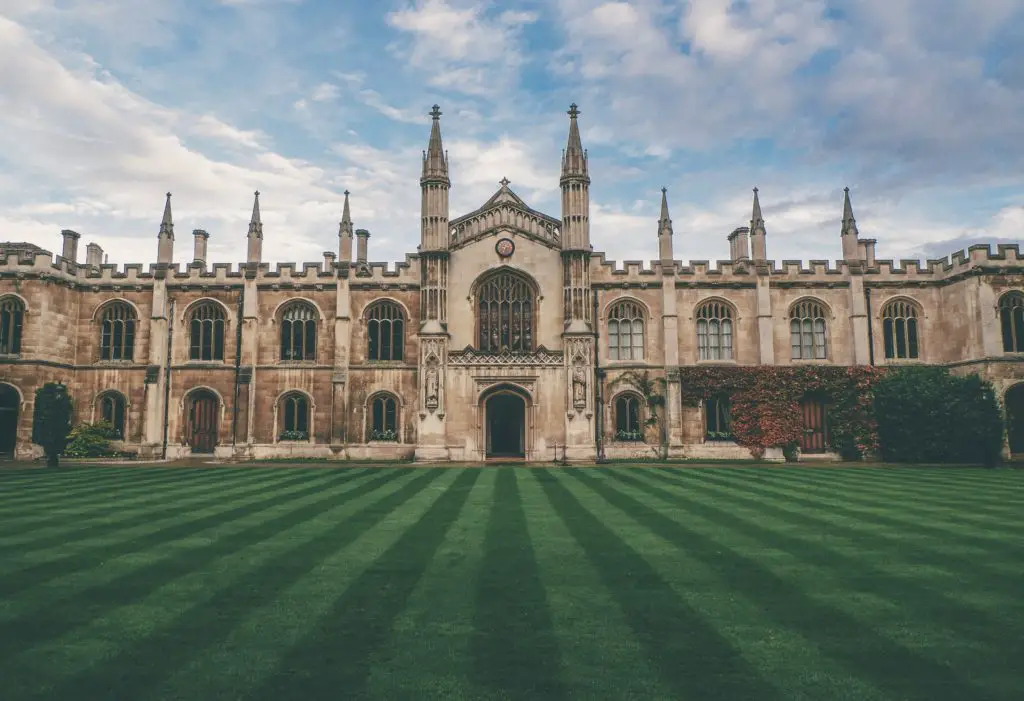 Admission Requirements for CUNY Hunter College
For admission into Hunter College, the students are to submit their admission applications online and other documents and requirements. The cost for the application is a sum of $65. During the application review process, the following are taken into consideration:
High school academic transcript.
The student's high school GPA. The student needs to have a good GPA to have a shot at admission. Accepted students in Hunter usually have a GPA of around 3.46 and above.
The curriculum rigor, in addition to good academic performance, is also considered.
Students applying for admission into Hunter College are to submit a college essay of not more than 500 words along with their online application. On Hunter College's admissions page, there are three options highlighted. Students can choose to write any of the three essays. Nevertheless, the purpose of the essay is to highlight the student's unique qualities that will help them contribute to the college.
For the Fall 2022 and Spring 2023 semesters, SAT and ACT scores are not included in the admission requirements for CUNY Hunter College.
International students can also apply to Hunter College. For admission, Hunter College requires international applicants to submit supplementary documents with their applications, including their academic records (translated if necessary) and scores in TOEFL, IELTS, or PTE tests.
Transfer students trying to get into Hunter College can transfer the accepted college credits. The credits accepted by Hunter College include Advanced Placement (AP), College Level Examination Program (CLEP), International Baccalaureate, and other college coursework credits that Hunter finds appropriate for transfer.
For admission into one of the Hunter College selective programs, a student will have to do a supplementary application. Hunter College's selective courses include Public Health, Medical Laboratory Science, Nutrition and Food Science, BSW Social Work Program, and School of Education. In addition, students applying for a music major will have to do an audition after they have submitted their applications.
CUNY Hunter College Tuition and Cost
The total cost per year, according to available data, is up to about $22,000 for in-state residents and up to $30,000 for students that are not New York State residents. The total cost includes tuition, housing, books and supplies, and other expenses that come with being a CUNY Hunter College student.
Applying for Financial Aid
Freshman applicants can apply for financial aid by registering for the Hunter College CD/SEEK Program, which gives students additional benefits, including supplemental financial assistance. The program is available to New York City/State residents that are high school graduates and have a gross family income that meets the New York State guidelines. Also, transfer students that had previously registered in a CD, EOP, or HEOP program are eligible to apply for the CD/SEEK program.
To apply for the CD/SEEK program, the student is to indicate interest in the CD/SEEK program while filling out their Hunter College application. In addition, the student must also complete their FAFSA application.
Campus and Student Life in Hunter College
CUNY Hunter College is known for its very diverse student body, with students from different cultures and ethnic backgrounds.
Hunter College plays varsity sports, and it is an NCAA Division 3 college. There is no varsity football team. However, they play other sports like basketball, soccer, fencing, volleyball, and wrestling. The division sports teams are called The Hawks.
Why You Should Choose CUNY Hunter College
Students who get accepted into Hunter College gain a lot of benefits, the main one being that they get value for their money. Academically, it is a good school with a great faculty. According to a survey from niche.com, 81 percent of students say the professors at Hunter are passionate about what they teach. Also, there is a good balance between academic life and the social scene at Hunter college.
Hunter College is one of the schools with a very diverse student population. The college has people from different cultures, and it also gets a lot of international applicants. So you get the opportunity to meet and engage with people from different cultural backgrounds.
Another benefit of going to Hunter is the advantage for graduates in the job market. The majority of Hunter students find internships and jobs straight after graduating. Some of the notable alumni of CUNY Hunter college are Vin Diesel, Edward Burns, and Harry Connick Jr, among others.
Conclusion
CUNY Hunter is a moderately competitive college and one of the best public universities in the US. However, you will not find it difficult to get in if you meet the requirements. You need good grades, and you also need a good application to give yourself the best chance of getting into Hunter College.
Frequently Asked Questions
Which undergraduate programs is CUNY Hunter College most known for?
Some of the most popular majors at CUNY Hunter College include Biology, English, Communications, Psychology, Sociology, and Nursing.
Do I need SAT for Hunter College to join the Fall 2022 session?
For the Fall 2022 and Spring 2023 semesters, Hunter College will not use SAT or ACT scores when reviewing freshman applications for the college.
 Is CUNY Hunter College competitive?
CUNY Hunter College is one of the best public colleges in New York and one of the most selective colleges there. Hunter is moderately competitive, and a lot of people apply every year, including students within the United States and also a high number of international applicants. CUNY Hunter College has an acceptance rate of 40 percent.