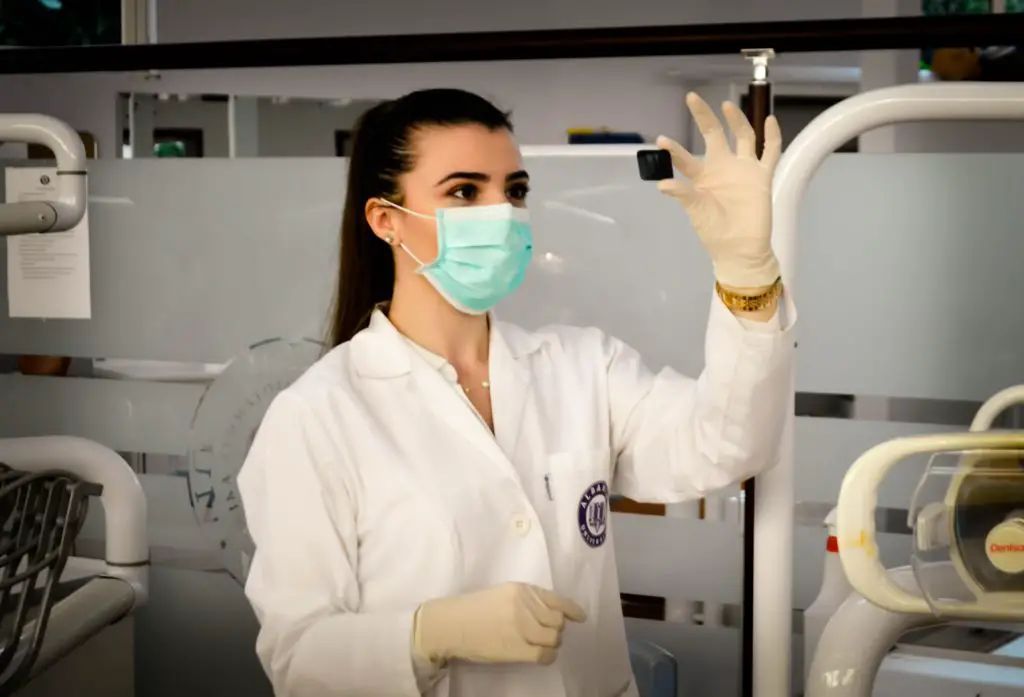 If you are a dental student, and you say that medical school is a lot easier than dental school, or a medical student, and say dental school is easier than medical school, then your answers might seem biased. However, if you are interested in drawing an unbiased conclusion, then you must go through this article.
Dental and Medical schools are two unique schools that both require consistency, dedication, and discipline. However, owing to the number of years assigned to each school, the medical school might be said to be more difficult. But is the number of years enough to conclude?
Before we delve into which particular school is hard and which is easy, let us thoroughly explore the ideologies of the two schools.
Dental School
To gain admission into an average dental school, an aspirant should have a Grade Point Average (GPA) of 3.5, and a Dental Admission Test (DAT) score of up to 20, which is a 75th percentile score.
A Dental school lasts for four years. During the first two years, emphasis is placed on studying the biological sciences, the structure and function of the body, and the diseases liable to affect it. Some of the classes dental students are exposed to during this period are Dental-Oriented Sciences, Oral Anatomy, Oral Histology, and Oral Pathology among others. Dental students also interact with patients and administer basic dental care.
The third and fourth years of dental school are mostly characterized by clinical studies, which involve dealing more with patients and caring for their oral health. During this period, students gain a lot of clinical experiences by interning in various hospitals and clinics. This way they are exposed to the professional supervision of clinical instructors and the opportunity of working with advanced dentists. 
Medical School
To get admitted into an average medical school, the student needs a Grade Point Average (GPA) of 3.7 and a Medical College Admission Test (MCAT) of 511, which is an 82nd percentile score.
A medical school, like a dental school, also lasts for 4 years. However, unlike dental school, it doesn't end there. Medical students do their residency and fellowship afterward. When this is combined with the number of years they spend in medical school, the duration extends to ten years.   
During the first two years, students take classes in biological science, anatomy, pathophysiology, and pharmacology among others. They juggle between classes and labs and often go to the clinic to administer basic health care services.
For the medical students, the third and fourth years are basically for clinical studies. Students rotate around clinics and hospitals affiliated with medical schools. During this period, they specify in a particular area like surgery, psychiatry, pediatric, etc. During this time, they spend more time with patients and build on skills like empathy, honesty, integrity, etc., needed for their health care services.
A Comparison of Dental School and Medical School
From the analysis above, you might be tempted to say that dental school seems easier because medical school isn't the end for a medical student. To some extent, the fact that medical students spend approximately ten years preparing to be certified shows that it is a difficult process. But, don't forget that the dental students, on the other hand, have condensed into their four years duration, all they need to know about the human tooth. This is not something easy as well.
There also might be the argument that medical students have a wide range of courses to study, especially regarding the human body. The human body is very complicated, and it takes courage to read about it, and consistency to keep reading about it. On the other hand, having a general knowledge of something voluminous is no harder than having specific knowledge of something not very wide. This means that the fact that dentists are to a great extent limited to a specific aspect of the human body, does not mean they have less work to do. It takes a great effort to fully understand (almost) everything about a particular concept. 
Moreover, although the dental students do not study as much course materials as the medical students, they are, however, exposed to the practical aspect of dentistry on time. This makes them engage in more practical courses than the medical students. Since the dental students are already in their specialty, they engage more in their field, that is, they acquire the skill needed to be good dentists.
Based on the above, we might not necessarily say that dental school does less and the medical school does more, or that medical school does less and the dental school does more. This is because the hands-on approach of the dental students is not very easy to master, just as the medical students' attempt to understand and digest information from diverse specialties is also difficult.
The Uniqueness of Both Dental School and Medical School
Dental schools and medical schools are both unique in their way. They both require consistency, dedication, intelligence, discipline, courage, sincerity, empathy, etc., if you want to excel in either of them. The clinical study they undergo in their third and fourth year exposes them to be good team players, experience professional supervision, practice patient care, etc. 
From the foregoing, we can't categorically say which school is harder, as it would require someone who has attended both schools to give a factual answer, one based on experience. But we can be certain of the fact that the same amount of discipline required for dental school is the same amount of discipline needed for medical school. So, regardless of which is easier, the truth remains that if you can't function well in one, you might not function well in the other. Although, there is an exception of interests. Sometimes, your discipline is inflamed by your interests. You just have to know what you want exactly and work toward it. 
Conclusion 
If you are a dental student, a medical student, or you are aspiring to study in a dental school or medical school someday, you need not bother yourself so much regarding which is easier. All you have to do is to identify your interest and follow it. 
Frequently Asked Questions
1) Do dental students go for residency after dental school?
Answer
No, they don't. After dental school, they become dentists and need no further compulsory training. 
2) Why do medical students have to go for residency? 
Answer
Medical students go for residency basically to further their areas of specialization.
3) Is a medical doctor more respected than a dentist?
Answer
Subjectively, various individuals have their preferences. But objectively, both a medical doctor and a dentist are respected as professionals in the medical world.