Applying for college is a long, arduous process. Various steps are involved. Firstly, schools have to be researched, entrance exams need to be written. Essays and personal statements also need to be written to convince why you should be a student at a particular college. After all these have been completed, you can breathe a sigh of relief but not for too long as the second-most important part of the college admission process begins. Waiting on replies from colleges you've applied for can be a stressful experience but the wait is rewarded when the colleges have accepted you and you have to make a decision on where you want to get educated.  Here we will see about How Long Does It Take To Hear About College Acceptance?
The duration between application to colleges and when they reply is dependent on numerous factors such as the type of application and the window in which the application was made. Early decision and action applications are usually due in November, which implies that you can expect a reply by January, February or even earlier than that. Regular decision applications, however, are due much later, with a decision generally being received in March or early April.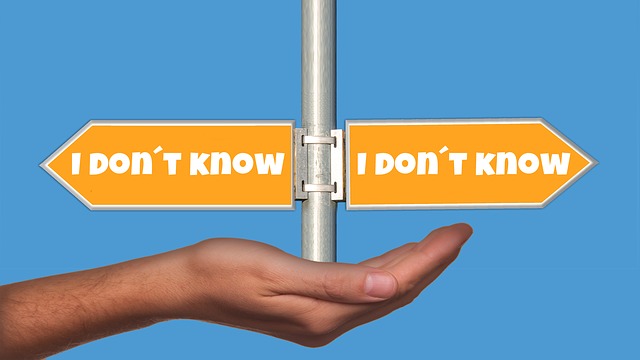 Reading a College Acceptance Letter
Of course, receiving a college acceptance letter is a great experience, however it also comes with important information on steps to take to go from accepting the admission being offered to enrollment into the school. Listed below are parts of an acceptance letter and what they might mean.
Admission details:
This contains information on the specific program or college into which you have been accepted. If you have not been admitted into the particular major or program you applied for, you might see that you have been given admission into the college with an option to later reapply for the initial program you applied for. The semester you have been accepted to would also be indicated as colleges might offer acceptance for a different semester from that which you applied for.
Steps for new students:
The admission letter might also contain information about the next steps new students should take. This might include directions on how to create a student portal, applying for on-campus accommodation and details about orientation for freshmen which may be mandatory.
Accepting your admission offer:
Your college acceptance letter will most importantly detail deadlines for accepting your admission and declaring your intentions to attend the college. Most colleges set their deadline for acceptance as May 1st and this includes the deadlines for enrollment and making housing deposits. If you have any questions about fees or other issues, it is important you contact the admissions office before this date.
Responding to an Acceptance Letter
There are a couple of steps to take once you have received your acceptance letter. 
Gaining access to your student portal:
This is a very important resource for every student upon admission into a college and usually remains so till graduation. This is where financial aid information can be reviewed and where you can respond to your acceptance letter.
Contacting the admissions office:
If you have any enquiries to make about your offer, housing, how to accept or decline your offer or even financial aid, the best option would be to directly contact the college admissions office. There are ways this can be done professionally and effectively.
Submission of your enrollment deposit:
If you finally decide on accepting a college's admission offer, you will be required to submit a deposit that will sort of secure your spot to afford you enroll in classes. You might also need to submit a deposit for housing to secure a spot for you if you plan on residing on campus.
Conclusion
It is important to carefully review your college admission letter for any information that might be essential to helping you make the final decision of attending college. Take notes on where the information about things such as housing and financial aid can be found as this can help you compare different acceptance letters from different institutions. Make sure you do not miss the opportunity to find out more about the school(s) so you can make informed decisions. You should also note the enrollment deadlines so you know the amount of time you have to finally make your choice.
Frequently Asked Questions
Are college acceptance letters mailed? Most schools nowadays inform you of your acceptance status online. This might mean sending the acceptance letter directly to you via email, or just an email notification informing you that a decision has been made which will put you through an application portal whence you can access your application status. Some other schools might send you a formal acceptance letter by mail after you've been accepted. This usually arrives few weeks after you've been made aware of an admission offer.
Do I have to go to a college for which I have accepted admission? In some cases, after committing to a college, you might withdraw your acceptance. This only occurs in some exceptional cases and you'd most likely forfeit the deposit put down for enrolment. You must reach out to the admissions office immediately you change your mind.
Can I accept admission to numerous colleges? No. accepting admission at a college usually requires you to make an enrolment deposit. If you are going to accept admission into multiple colleges, you'll have to submit a deposit at all of these colleges, which is considered unethical as this takes the spot of a student who should have had the admission and makes it difficult for colleges to predict the sizes of their classes.
Is there a difference between an acceptance letter and an offer letter? An acceptance letter is usually a letter used to indicate that the Office of Admissions at the college you've applied to have viewed and accepted your application and would like for you to be a student of theirs. You might then choose to enroll or not. An offer letter, meanwhile, comes from the office of Financial Aid of a university or college and usually contains details of the aid you've been offered. You also have the wherewithal to accept or reject an offer letter. Financial aid indicated in an offer letter may include scholarships, loans and grants. Careful consideration should be made on these letters before you decide to accept a college's offer.