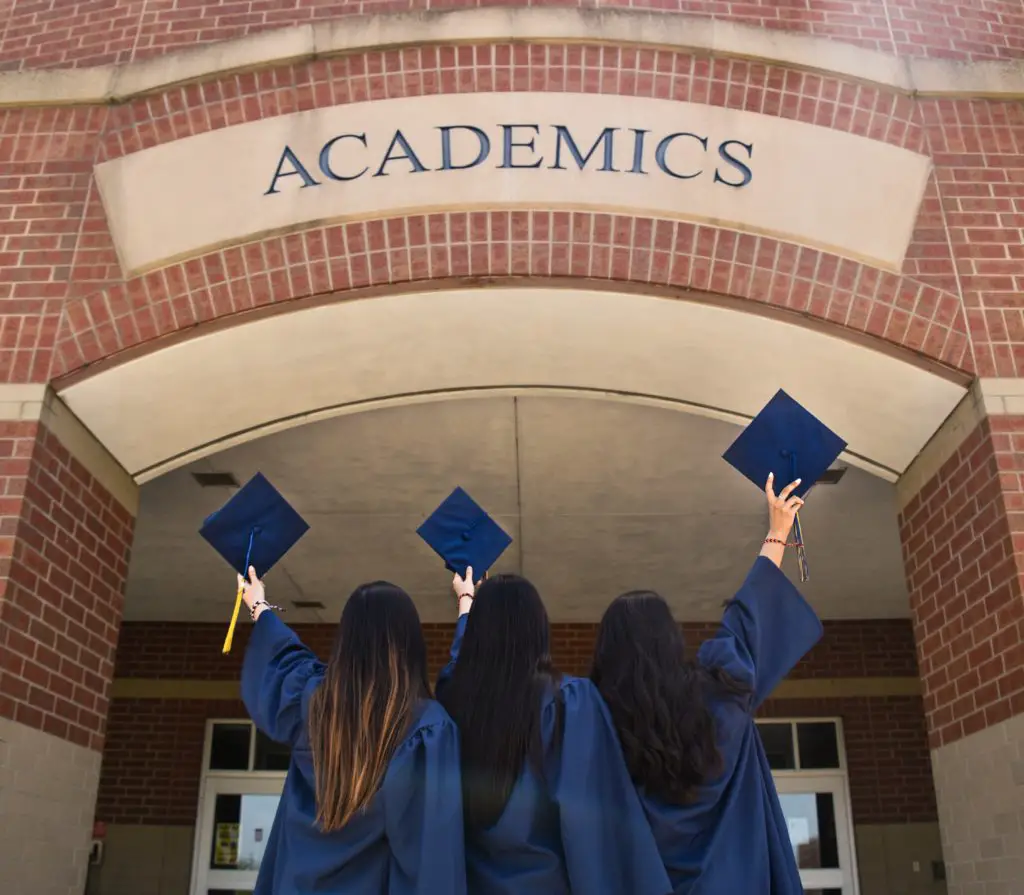 To know do colleges have graduation ceremonies…..Read on this article…!
Undoubtedly speaking, those of us who have seen one American movie or the other have had the chance to witness some graduation ceremony. This is not only true for American movies but also movies of other nations as well. It is also true that some of these movies and their sub-genres portray purely fictional works. 
This then raises the question: Do colleges have graduation ceremonies like in the movies? The short answer is Yes they do – colleges do have graduation ceremonies for their outgoing students. But wait, what about the long answer? Let's explore it together below. Please, do read on.
College Graduation Ceremonies
The practice of observing college graduation ceremonies is not a modern-day invention. They are ancient, more than 800 years old, and can to the 12th century Europe era when Latin was the primary language of scholarship.
The graduation ceremonies then were a means to formally recognize the achievements of students who have passed through the college system, truly studied, and gained academic excellence in their fields of study. 
Today, college graduation ceremonies are a formal affair at the local college that a graduand finished.  The ceremony is usually convened to confer certificates, diplomas, degrees, and other honorary titles to the graduating students in the presence of family and friends.
The graduation ceremony includes a procession of academic heads, staff, and students. The students typically dress up in formal academic dresses that are usually gowns with an open front and, on occasion, a square hat or hood.
The ceremony itself is filled with excitement and celebration as students and their families celebrate their ward's achievement.
When are College Graduation Ceremonies Held?
To know when college graduation ceremonies are held, it can be argued that you need to know the duration of an average college program, in that way we can track when they are held.
The average college program lasts for either 2 years or 4 years.
A typical two-year college program offers an associate's degree. That is an Associate of Arts degree and Associate of Science degree, as well as other certificates. A four-year college or university program on the other hand offers a bachelor's degree. That is, a B. A (Bachelor of Arts), or BSc (Bachelor of Science) among others.
Whatever the duration of your college program, the college graduation ceremony is usually held when the students have:
Completed general education curriculum
Completed the minimum credit hours required for the award of a certificate
Completed the minimum credit units
Passed their final exams
Have a minimum cumulative grade point average 
Meet the college's academic standards 
Have completed their academic tenure etc.
How College Graduation Ceremonies are Celebrated
Considering the differences in academic calendars, college management, staff, facilities, local communities, culture, etc, the celebration for graduation ceremonies will typically differ.
Be that as it may, the general practice has been to celebrate it within the limits of local regulations including the number of participants allowed for the event, social distancing, the means of admission/reservation for the ceremony, the dress code for graduation, and the ceremony duration to name a few.
How to Register for College Graduation Ceremony
Some graduation ceremonies require graduating students to make reservations (RSVPs) to attend. This is because in some colleges only the graduating students, the staff, college heads, and a few guests are allowed in the graduation venue.  If that is the case for your college then you might have to check your college website for further information about the registration process or your student portal. 
Conclusion
Your college graduation day can be a big deal for you, especially if you're eager to get back to work or add a new certificate to your resume. Even if you just want to be a part of the historic tradition of graduation day ceremonies and taking photographs, it's still beautiful. 
In any case, now that you have the facts, you can be sure that colleges have graduation ceremonies.
Frequently asked questions │FAQ
How Long Do Graduation Ceremonies Last?
On average college graduation ceremonies last for about 60 – 120 minutes with minor exceptions. During this time, the students, academic heads, guests, and other staff members in attendance are expected to file in, in a procession of sorts, and file out in the same manner at the end of the event. During this time, the guest speaker is also expected to encourage the students.
What to Expect at The Graduation Ceremony?
Just like you, many potential graduates reading this article may be wondering about what they should expect at the graduation ceremony. Well you're in luck because below is a list of what you should expect
Academic procession
Welcome address
Presentation of degrees and awards
Walking to the stage
Keynote address from guest speaker
Valedictory address
Academic procession and graduates exit
Taking photographs
Is There Anything I Need to Pay for During the Graduation Ceremony?
Sometimes, some colleges require their students to pay for the graduation ceremony. At other times, this fee may be for the graduation gown, lunch, original transcript, original certificate, alumni fee, etc. 
If you are unsure of your college's position on this matter, please contact your college to enquire about it – this might save you a lot of trouble in the long run.
What Is the Procedure for Obtaining My Certificate?
Knowing when you'd receive your hard-earned certificate is one of those questions that cross a young graduate's mind. I mean, after all, you earned it and it is proof of your education. 
Some colleges immediately hand over your college certificate or degree certificate on the graduation floor; others may refer you to a particular office or staff to retrieve it. Then in a separate instance, you'd be informed about when it will be ready for you to come and pick it up. Whichever is the case for you, the procedure for obtaining your certificate is simply to 
Make sure you have cleared all outstanding fees, fines, and dues with your college.
If you are attending the graduation ceremony then make sure you have registered so your certificate will be included among those of your class.
Be brave enough to work to the stage when it's your turn and you're called upon to receive it.
Be sure to do a follow-up if you're meant to collect it on a separate date.