With the recent advancement in technology, many students who desire to gain admission into college take advantage of these online programs for learning. The basics of online education have revolutionized the virtual learning process. But, you may ask, is this learning option suitable for you? Based on our research, we have this to tell you. Let's know Can You Take College Basics Online?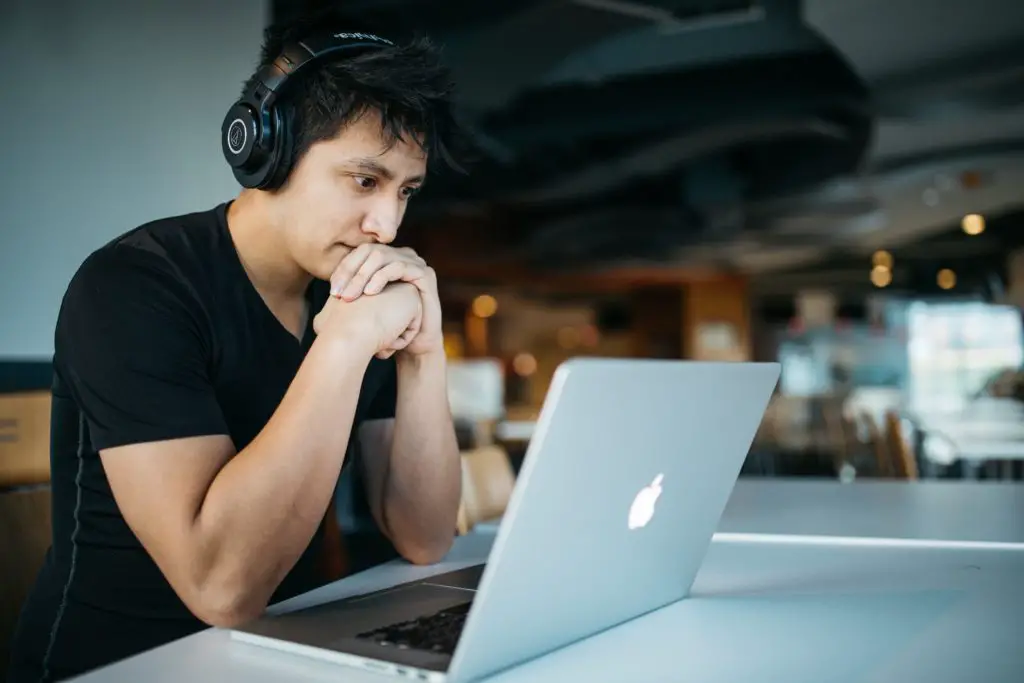 Usually, students take college basics online for at least two years to help them complete their degree program. Therefore, you can take many basics course online. Depending on the general courses you enroll in online, in fact, with this community college, you can save the productive time and money you would have spent running a four-year program at the university.
One of the primary reasons students enroll in college basics online programs is the flexibility to study from the comfort of their home or anywhere. Students who have the burning desire to further their education can utilize and embrace online training even if they have a full-time job. Keep reading as we will throw more light on this topic to help take college basic online soon.
How Does Online Community College Work?
As we mentioned in the introduction, online learning is unique because of its convenience. Unlike the conventional learning in college, online class works differently because of its pattern or format. For example, nobody will fix a time for you to learn. Instead, to take your time in the learning process, do your assignment in your own time.
There is no gainsaying that online learning has increasingly become popular and acceptable as days go by, and community colleges across the globe are ever willing to offer distance learning programs nowadays. First, however, you can learn more about how these programs work and think if this learning style is suitable.
What Basics Do I Need To Take For College?
Suppose you are keen on taking college basics online. In that case, The online basics or courses that you will take to be admitted into college typically include English, mathematics, history, science, social science, and humanities, as the case may be. Taking basics at the first instance for high school and college ensures that all students who participate in an online class will benefit from a well-rounded and balanced education.
Though taking basics online has its disadvantages, college classes can be tough with academic rigor, but this should not deter you from gaining more virtual online experience in learning. More importantly, you want to boost your GPA to be admitted into a four-year academic program in the college.
Before You Enrolling In An Online Course, Consider These 7 Things
Before students commence online classes, there are certain things they ought to know. An online class is a one-of-a-kind class that runs entirely differently from a traditional one. These remarkable differences may strike out the good of a flexible learning period. It is so because of your learning styles and wants. Below are the seven things you should arm yourself with before taking that leap.
1. Online Classes Demand Excellent Time-Management Skills
If you are well-armed with time management skills, you will set your most priority, which is your study. Nobody will force you to learn or tell you when to study with this learning pattern. The more proactive you are in your study, the higher your chances of scaling through with your program.
2. Online Courses Are Just As Challenging As Traditional Courses.
Taking your schedule time to learn online doesn't necessarily mean that the online program is that easy. With the scarcity of time management skills, it will be extremely hard for students to succeed. In addition to this, lack of internet facility and computer can make it a bit difficult compared to conventional class.
3. Student's Efforts Equate Success
Students taking an online course should realize that the program is not for everybody. Those taking the course should work hard and be productive in their academic pursuit to achieve their desired goal because it takes more than self-discipline and determination to succeed in learning.
4. Real Professors Teach Online Classes.
Unlike a conventional class, where you will have a one-on-one encounter with your lecturers, an online class will be different. You will see the teacher via online video discussion, lecture session, or contact by email in an online class. As far as the online class you attend is accredited, you will receive a lecture from qualified professors.
5. There Are Numerous Opportunities For Online Students To Interact With Their Peers.
As an online student, you may have a misgiving that learning online might not allow you to interact with other students. This notion may not be so as you still chat and relate with one another. Students can interact with their peers' online classes via chatroom, online, and video calls. By doing this, online students can connect with colleagues and work together.
6. Not All Online Degrees are Equal
The importance of online degrees can't be ignored, but you must understand that online degrees or programs are not the same. While online degrees have become increasingly common, some online programs are more acceptable than others. The primary concern for employers is the academic quality and consistency of the school that issues the degree to you.
7. Online Exams are proctored
Online schools deploy special online tools to track students during tests and examinations to help maintain academic integrity. The use of these tools sustains the quality and reputation of your online degree. Some courses even require proctored on-campus testing. If you live far off-campus, you need to check for such requirements before applying.
Conclusion
Many schools have online tutoring services where students, on their own time, can connect with mentors and instructors to receive lectures. Though the online pattern gives students some concerns, accredited schools usually provide steadfast support to cope with the online courses and plan their academic activities.
Take note that you can enroll in an online program to earn a degree or certificate from a community college you are interested in; even if you have a busy schedule, online learning may be proper. Taking online classes grants access to the same quality education that on-campus students have received.
.