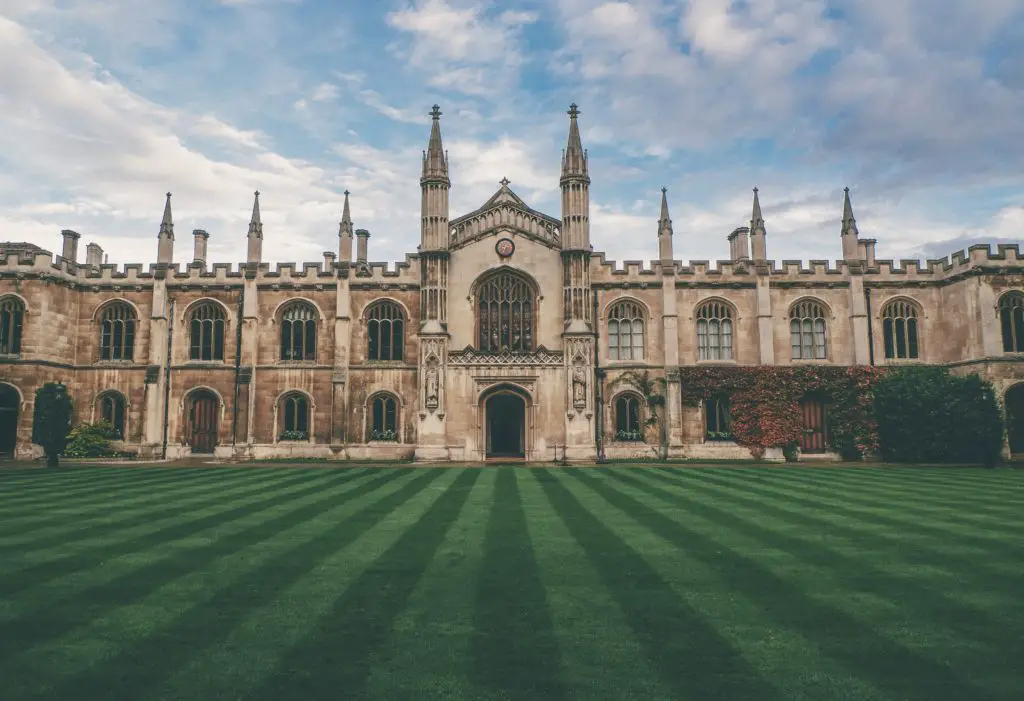 To know can you study psychology at UCLA….Read on this article…!
If you aspire to study the science of the mind and behavior-Psychology-what better university to study at than UCLA, ranked the no.1 public university in the U.S.? UCLA offers undergraduate majors and minors, graduate Ph.D. training, and further opportunities to become a Postdoctoral scholar.
To answer your question, yes, UCLA offers courses in Psychology. The Psychology Department offers undergraduate degrees, including B.A. in Psychology, B.S. in Cognitive Science, and B.S. in Psychobiology. For the Graduate program, Ph.D. training is offered. Furthermore, the teachers, mentors, and researchers are a part of the large group of postdoctoral scholars there. Let's delve into the requirements and aspects of the psychology course offered at UCLA.
What are the requirements to study Psychology at UCLA-
For Freshman- A high school GPA of 4.18-4.31 or higher increases the likelihood of acceptance. For the ACT, a composite score of 29-31 or above and a 30-35 in English Language Arts. In addition, a 670-760 in Evidence-based Reading and Writing for the SATS, a 690-790 in Mathematics, and 16-19 in the Essay section should ensure a good chance for admission into UCLA.
For Graduates- It is a requirement for the Doctoral degree to complete the significant psychology courses 250A, 250B, 251A, 251B, 251C, and 16 units. In addition, the Psychology 251C research project must be completed. If you have a previous Master's degree in Psychology, you will not be eligible to earn a duplicate degree at UCLA. All students will go through an introductory teaching assistant position for one quarter in the first year of this degree. Students must complete a research project to show their scientific knowledge and skill to conduct and write a research report.
For Doctoral Candidates- Once admitted into the Doctoral program, each student is assigned a supervisor aligning with their areas of interest specified in their application to UCLA. In addition, students must possess a thorough background in research methodology and psychological theory. This can be achieved by completing the requirements for a major offered in seven areas of psychology: Behavioral Neuroscience, Cognitive, Developmental, Clinical, Health, Quantitative as well as Social Psychology.
Undergraduate Courses Offered at UCLA-
Three undergraduate majors are offered here, namely, Psychology (B.A.), Cognitive Science (B.S.), and Psychobiology (B.S.). In addition, minors in Cognitive Science and Applied Developmental Psychology are offered. The curriculum provides vast scope for experience in research in various fields of psychobiology, animal behavior, cognition, personality, clinical community social, developmental, and health psychology. This is done through the Research in Cognitive sciences and Directed Independent Research in Psychology modules. Fieldwork opportunities exist in areas of Educational and Cognitive Sciences. One can be accepted into the honors program with a minimum 3.5 GPA and complete all preparation courses for majors for the Psychology, Psychobiology, or Cognitive Science majors.
Graduate Courses Offered at UCLA-
The UCLA Psychology Department offers graduate Ph.D. training focusing on Behavioral Neuroscience, Cognitive, Learning, and Behavior, Developmental, Clinical, Health Psychology, Quantitative, and Social Psychology. It offers meticulous training to prepare prospective psychologists for further pursuance in academia. It is a six-year degree and full-time program. Attention is given to one's Statement of Purpose, research experience, letters of recommendation, and prior knowledge of undergraduate psychology with college-level mathematics or statistics courses. The funds are obtained through stipends, fellowships, training grants, or program-related employment.
Careers in Psychology-
The starting annual rate for full-time lecturers is $66,259. Employment as a mental health counselor, a human resource specialist, and a social worker with a Bachelor's degree fetches an average salary of $48,562. The mean salary of psychologists in the U.S. is $92,791 as of April 2022, and the median range falls between $78,625 to $105,301 as per American Psychological Association.
Conclusion-
Psychology is a coming discipline. UCLA is ranked among the top 20 best universities in the U.S. the no.1 public university offers a wide range of sub-disciplines. With a focus on research and experimental Psychology, this will further Behavioral Science research. If you wish to pursue this discipline, UCLA is the way to go, with over 250 psychology courses offered by highly respected professors in this field. 
Frequently Asked Questions-
1. Can you apply to the Undergraduate course with a GPA less than that mentioned in the requirement?
You need to fulfill the minimum admissions criteria for your application to be viewed and considered.
2. Can you switch majors once you have been admitted into the undergraduate program?
No, the choice in Bachelor's degrees between Psychology (B.A.), Cognitive Science (B.S.), and Psychobiology (B.S.) have to be taken upon admission and cannot be changed once you have been admitted to the program.
3. Does UCLA offer M.A or Psy.D. programs?
No, it only offers graduate Ph.D. training.
4. Does UCLA have part-time positions of Teacher's Assistant or Researcher's Assistant available on campus?
Yes, the role of Teacher's Assistant is a part of the curriculum of the first year of enrollment at the Graduate level, and the Researcher's Assistant position can be undertaken under a supervisor from the faculty.