We have had some sort of interaction with art as humans since the beginning of time. Life is more livable, bearable, and enjoyable when there is art present. Even though more practical objects and locations aren't typically thought of as "art," they do add to the aesthetic experience. And for best experience of art one must know about the best art schools in the world.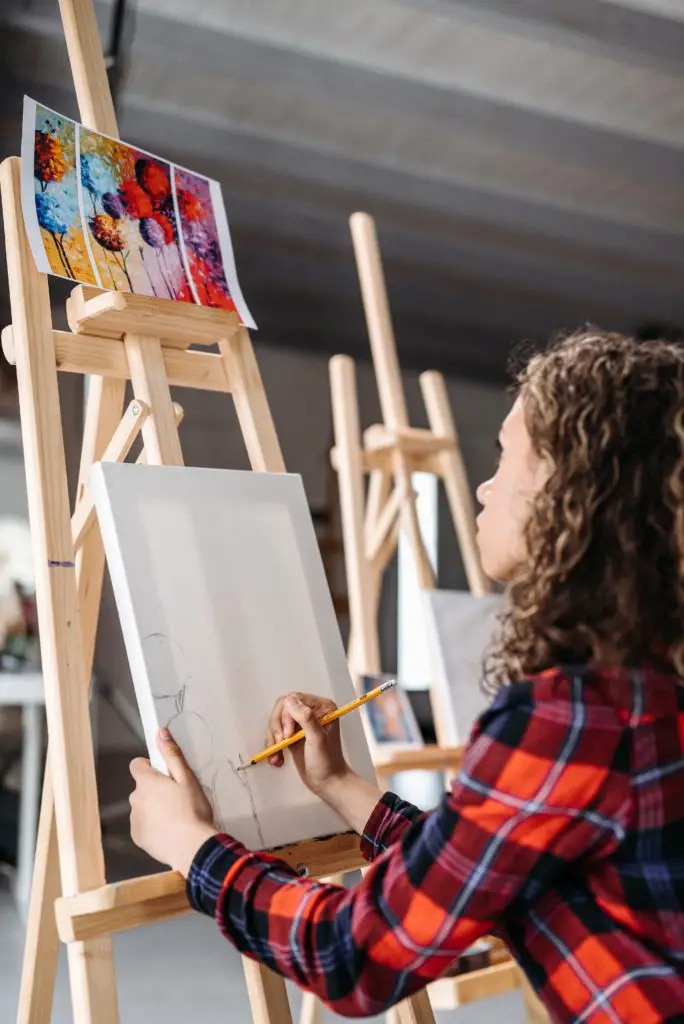 An art school has a learning environment that puts emphasis on fine art, like painting, sculpture, and graphic design. Elementary, secondary, post-secondary, or undergraduate programs can be found in art schools, which also offer a wide variety of other courses (such as the liberal arts and sciences). There have been six major periods in the development of art school curricula, and each one has contributed to the growth of contemporary institutions at all educational levels throughout the world. Additionally, a wide range of non-academic talents is taught to numerous students in art institutions.
There are some excellent options available of art schools across world if you love the art! You can get the tools you need from art schools to hone your skills and turn your passion into a career. 
The top art schools around the world are listed below. They are ranked top because they offer a variety of majors, advanced facilities, and career counseling services and enable them to reach their full potential. Here just 12 schools are highlighted and discussed.
Royal College of Arts
The oldest continuously operating art and design school in the world is the Royal College of Art. Since its founding in 1837, this prestigious art school has upheld a legacy of innovation and distinction in artistic education. Only postgraduate degrees in art and design are available at this university, which is the only one in the UK to do so. It provides students from more than 60 nations with postgraduate degrees in art and design. The RCA, which focuses on teaching and research, grants MA, Ph.D., and M Phil degrees in the humanities, applied arts, fine arts, design, and communications. The RCA received a total score of 99.6/100 in 2022, placing first in the art and design subject category of the Quacquarelli Symonds QS World University Rankings for the eighth consecutive year. Along with formal credentials, the RCA also provides executive education and summer school courses all year long.
University of the Arts, London
For the past three years in a row, the QS Globe University Rankings have placed the University of the Arts London as the second-best Art & Design School in the entire world. The University of the Arts in London is the largest specialized institution of art and design in Europe. Students from more than 130 countries come here to study. UAL was established in 2004 and comprises six admired design, fashion, arts, and media colleges. University has large no faculty for students in different fields of art and design. Camberwell College of Arts received a Queen's Anniversary Prize in 1996 for its work conserving "pieces of art on paper."
Parsons School of Design
Parson is of the best design and art schools in world of art, which is based in New York. A hub for business, design and art on a global scale is Parsons School of Design. Students at Parsons School of Design work together with their peers, business partners, and communities all over the world. it provides graduate and undergraduate degrees in different subjects of design and art, it includes design history, curatorial studies, illustration, strategic designing, etc
Rhode Island school of design (RISD)
It was established in 1877 and since then it has performed well and earned its rank in the world's best art schools in the USA and in the world. It is among the oldest school in the U.S that has continued to produce talented students since. It offers bachelor's degrees along with master's degrees in over 10 design architectural majors. It is based in the province of Rhode Island, where it enjoys beautiful scenery. In 2022 RISD was awarded MacArthur Fellowships and has been awarded primetime Emmy awards many times. It has an elegant and popular museum of art that was founded in 1877 and has played a vital role in promoting engagement and helping create more modern societies.
Massachusetts Institute of Technology (MIT)
 MIT has maintained its rank in the world for its architectural environment. Art has thrived at MIT which proves itself to be one the best out of all art schools in the world and has given us the best artists. It has committed itself to cross-disciplinary and modern study and to a curriculum based on imagination and experimental problems. It has also gained a reputation because of its elegant staff.MIT has the best teachers in the world giving the right kind of environment for students. It has the 12 best museums and beautiful galleries on campus. Here students can engage in different activities like theatre, music, and writing. It is also famous for other engineering and technical departments like chemical engineering, physics, Software Engineering, etc.
Politecnico di Milano
With more than 45,000 students, Politecnico di Milano is the largest engineering, architecture, and design institution in Italy and one of Europe's top universities. Politecnico Milano is a scientific university that has gained fame in arts and design and has ranked among the top universities of the world in Qs ranking. It has trained many architectural and industrial designers. University has focused on innovation and new ideas and proved its worth. It provides bachelors and master's both in art and design and offers architecture, construction engineering, and design. It has a limited number of seats and every year test is conducted for students of undergraduates.
Aalto University
Aalto is based in Espoo, Finland. Currently, it is the top university of art and design in Finland and Europe. Its only mission has been to build a society full of innovation and discoveries with combined business design and ideas. Aalto provides degree programs in more than 50 subjects. These subjects include engineering art, design, architecture, and technology. It was created in 2010 when the top 3 universities fused into one and Aalto was born. It is a new university but has achieved miles and given the best students in the world that it needs. It offers programs in Finnish, Swedish, and English languages. It has 200 positions nationally so competition is tough, but once selected it offers an open atmosphere and a place to thrive.
School of the Art Institute of Chicago
It has been 150 years since its doors were opened the first time and have been open ever since, providing opportunities and an environment for young students. It offers one of the best-taught programs in the USA and in the world. It is located in downtown, Chicago. The school's fine arts and design programs take an integrative approach. All students receive hands-on training and exposure to real-world art through its state-of-the-art facilities, strong interdisciplinary course, and famous faculty, allowing them to graduate with practical experience. Notable alumni that passed from this school are Michelle Grabner and Richard hunt. Students at SAIC are encouraged to experiment broadly across artistic fields before settling on the appropriate media for their ideas because the school provides an interdisciplinary curriculum. University provides internship programs and exchange programs to create a bridge between the outside world and art.
The Glasgow School of Art 
It is a public school of art, Established in 1845 in Scotland. It has produced turner prize nominees which is a British art show.GSA offers, 19 Nature undergraduate degrees, in modeling and virtual realities. It focuses on filmmaking and animation and has produced famous alumni, like lain McCaig Oscar-winning animator. Students have benefitted from their education which involves experimental and innovative methods. The aim of education is to train talented individuals who are interested in visual culture and design.It has two campuses, the School of design and the School of fine arts.GSA has student and faculty programs like abroad exchange programs. Its acceptance rate is very low because of its extraordinary courses and subjects offered. It has studio-based studies to create critical ideas and grow thinking.
Pratt Institute
Established in 1887, Pratt institute is a trending school for arts, fashion, and design in the USA and in the world. It has its main campus in Brooklyn New York and other campuses are in Utica and Manhattan. It offers different programs like interior design, architecture, industrial design, and arts, but only for arts its ranked top 10 world's best schools. It has produced notable alumni like rob zombie and Harvey Feinstein. it has highly remarkable faculty and staff, and fine leaders in their artistic fields which will help students make some connections with art and the world. After the degree students have a high rate of job opportunities and they also provide the best career counseling. It is a sanctuary for art enthusiastic from the noisy city life. Their quality of high nature is ranked best consistently.
Design Academy Eindhoven
Design Academy Eindhoven is a school especially for designing architecture and art. It offers bachelor's and master's courses in design. It's satisfying and expert international faculty of teachers and designers at its disposal. It can be said that it is passionate about creativity, concept, and authenticity. Its best work and its alumni have brought Recognition world's best schools for design. It has also emphasized social and cultural differences and diversity and has achieved a reputation among the world's top schools. Many of its alumni have been nominated for the designer of the year awards, in London. Every year Dutch design week is held in Eindhoven where they exhibit the work of graduates and Dutch designs. According to Design Academy Eindhoven, design requires a strong sense of curiosity and openness toward both ideas and people. it is a  school where students are taught about the value they contribute to the world and supported in finding their own path. It provides each of them with a platform so they can connect with others and create a meaningful, influential design.
Tokyo University of the Arts
It was founded in 1949 after the fusion of two schools Tokyo fine arts school and Tokyo music school. It is the only art school in the whole of Japan therefore it promotes Japanese culture, and art and emphasizes freedom and creativity in art and design.TUA strives to develop fresh modes of art and show how powerfully art can shape cultural trends.TUA also offers an exchange program with the school of the art institute of Chicago where hundreds of students get the opportunity to learn more and more. At this time it offers different departments like crafts, sculpture, architecture, and art history. Through strong cooperation with relevant organizations, the university continues its efforts to support the next generation of exceptional artists, to champion the value of Japanese art and culture.
Conclusion
Here are have given you the top 12 art and design schools of work that will equip and enhance your artistic skills, ideas, and techniques you need to become in this world. Getting an education in art school is the only way to the professional life you seek. As an artist, you get to contribute to world art and visit places that calm your heart and give you peace, also make your name and money also. In this busy world, art has become a way to survive and has become critical a way express your feelings. If anyone wants to pursue art and design then the list we have given them plenty of options all around the world. Art schools differ from other schools in way that they do not give marks based on the just exam but on the talent the individual represents. Each of the schools mentioned has created famous and known alumni who have introduced us to art too. Each school listed has a top QS ranking in the world so each of them offers a variety of majors, advanced facilities, and career counseling services and enables them to reach their full potential. Most of these schools' admissions are very hard because of the limited no of seats, so only the best of the best get chances to take their enthusiasm higher. These art schools will help you grow as an artist, with their unique abilities and advantages.
Frequently asked questions
1.    What are famous art schools in The USA?
Ans. Rhode Island schools of design, school of art institute Chicago, Yale University, Maryland Institute College of Art, Pratt Institute, University of California, etc are famous ones.
2.    What Are Some Popular Art and Design Professions?
Ans. After your education at an art school, you can have a future outside and there are many professions you can be something in, like graphic designer, art director, web designer, animator, illustrator, fashion designer, interior designer, etc.
3.    How do I choose Art school?
Ans. It's important to shop a little before you decide. You should look into their quality of education, resources like design thinking challenges they offer, and job opportunities when you pass out.