UCLA was called the Southern Branch of The University of Califonia between the years 1919 to 1927. Later in 1927, the name changed to University of Califonia At Los Angeles. Here we will see about Why Is UCLA So Well Known?
The motto of UCLA is Fiat lux (Latin) in English it translates to "Let there be light".
UCLA is the most important art and cultural center in the western United States. Hosting over 1,000 visual and performing arts events each year and drawing over 500,000 visitors. 
UCLA is known for its lengthy and distinguished athletic background. The university has won 129 national championships including 119 NCAA team championships. Earning designation for being a top research university in the world. UCLA is ranked highly in every national and international list of "best" public and private institutions, including the United States. The most well-known list from U.S News & World Report.
Also known for the amazing diversity of students. UCLA's commitment to providing opportunities for all students, irrespective of their background.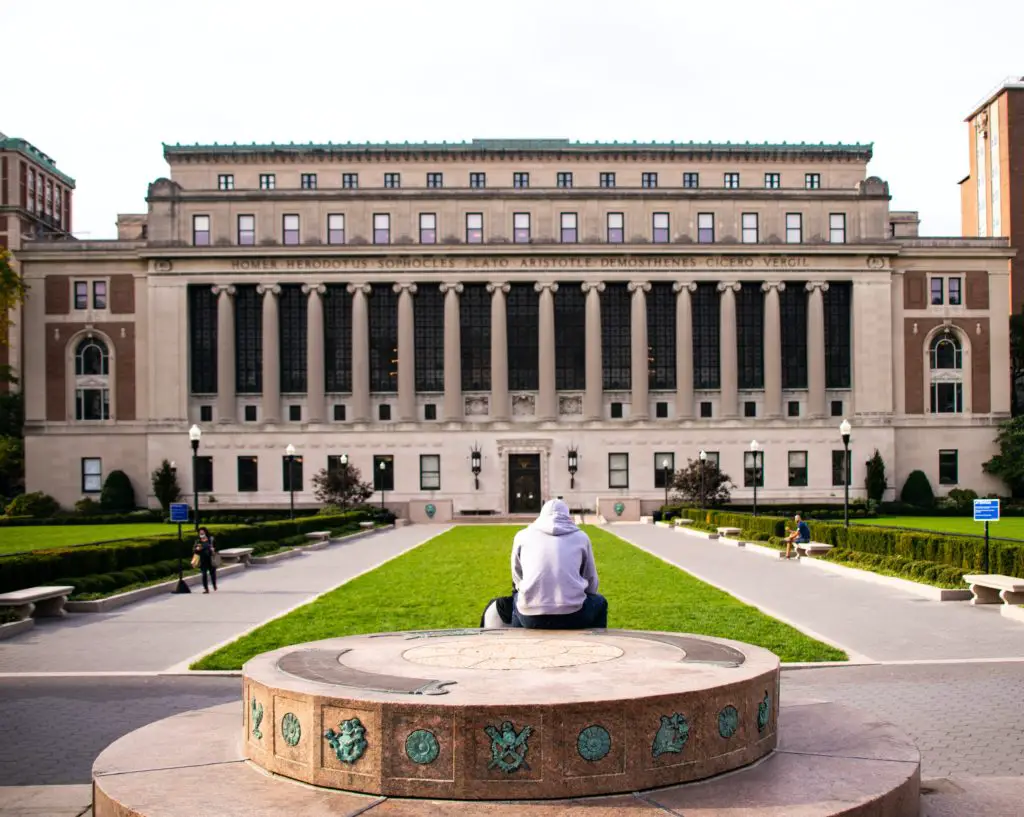 Undergraduate Programs
Undergraduate programs in biology, business, economics, and cinema. Psychology, and political science among many others are well-known at UCLA. 
Stargazing Every Wednesday
On the eighth floor of the Mathematical Sciences Building, 24 feet in diameter, a domed-shaped Planetarium with 49 seats was built back in 1957. This is where they Conduct programs and stargazing on Wednesday nights at 8 pm.
Running Into Celebrities
You are bound to run into, study with, or even sit next to a celebrity in the classroom, if you are attending UCLA for a time. You may enroll in a class taught by Michael Dukakis or you might win a UCLA scholarship from the cast of "The Big Bang Theory,"
3,000 Plant Garden
A diverse range of settings, from the harsh desert and Mediterranean temperature to shady. Also, a newly renovated picnic area has opened which has taken the attention of many students. The garden is 7.5-acres of land which is home to 3,000 plants.
Spring Sing
For more than 50 years the Spring Sing stays as a tradition at UCLA. The event is hosted by the Alumni Association of UCLA. Spring Sing is a ticketed occasion drawing over 8,000 people, including the celebrity judges.
Large Support System
UCLA believes that students should not feel isolated. Even if they are thousands of miles away from home. This is the reason they have an established support system. The New Student Orientation program provides incoming UCLA students with a comprehensive overview of campus life. Whereas the First-Year Experience program provides new students the skill, resources, and information they'll need to succeed in college.
Professional and informal coaching is made accessible to students who require academic support.  
Dance Marathon
In Pauley Pavilion a 26-hour dance marathon is held every April. Back in 2002 more than $27,000 was generated with only 180 dancers. It is now the West Coast's largest student-run charity event, having raised $5 million in the last sixteen years. 
Award-Winning Dining
Vegan meals, Latin delicacies, Pan-Asian disease, and robust flavors of the Mediterranean are all available in UCLA's award-winning residence dining halls. Bruin Plate, Covel Commons, De Neve, and FEAST at Rieber are the four eateries that are open to all students and tourists. Each restaurant serves up to 10 dishes, all of which are served buffet-style and are all-you-can-eat.
Multitude of Interests
There are over 1,000 clubs to select from, with something for everyone. There are clubs for fans of science fiction, fantasy, and horror films, as well as video games of all kinds.
Unique Collections
Unique collections at UCLA library are a world-class treasure chest with stories of shared history. From antiquity to the present, the holdings document civilization and culture. They have been kept open to student researchers, academics, and instructors.
Historic Landmark
The Janss family established Westwood Area, a retail village not far from campus, in 1928. A vibrant night-time population may be found with many of them just coming for Hammer's free and educational programs.
Volunteer Day
An annual tradition that invites all students in the Los Angeles area to take an active role in community service. Dozens of service sites across the country are visited by teachers, students, and other UCLA associates. 
Donors From Famous Tech companies
UCLA has donors from well-known tech industries such as IBM, and Microsoft to name a few. So the diploma the student graduate has a lot of weightage. Also, the tech companies have a say in the curriculum and a thorough grasp of it. Students have a greater probability of getting hired by one of the world's major firms. As the companies are aware of what the students are being taught.
Conclusion:
UCLS is known to have an academic environment that is well-rounded and competitive. The advantage of being at UCLA is that students get to build student groups with interests who are introduced to the same things as them. The big campus population challenges students to navigate on their own. 
FAQs
What is it about UCLA that has made it so popular?
Every year, the University of California, Los Angeles is named among the top public universities in the country, and with good reason. It offers students excellent options in terms of academics, extracurriculars, and vibrant campus culture.
What makes UCLA such a prestigious institution?
Similar to the Ivies, UCLA has a very strong athletic heritage. It is also one of the world's top research universities.
Is UCLA in the top 20?
Yes, UCLA is ranked first among public universities and 20th among all national universities.
Is University housing available, and if so, when should the students apply?
University housing is extremely restricted, if the student is interested, the student can apply for accommodation at the institution. The application involves a $30 non-refundable fee. 
Is it possible for applicants to enroll in more than one academic program?
No, Only allowed to apply to one academic program and one-degree objective within that program.
What is the Economic program's minimal GPA requirement?
Graduate entrance requires a minimum grade point average of "B" which is 3.0 on a 4.0 scale.