When enrolling at any institution, we always have to decide on the best institution for any study. This is because, in the end, you want to obtain a better education for employment and just bettering yourself. That will require some research on the benefits of the institution, and more than anything, we question whether it's a private or public institution. This question arises because we know likely that will lead to the standard of their service and more. Is Saint Francis University a private school? Let's know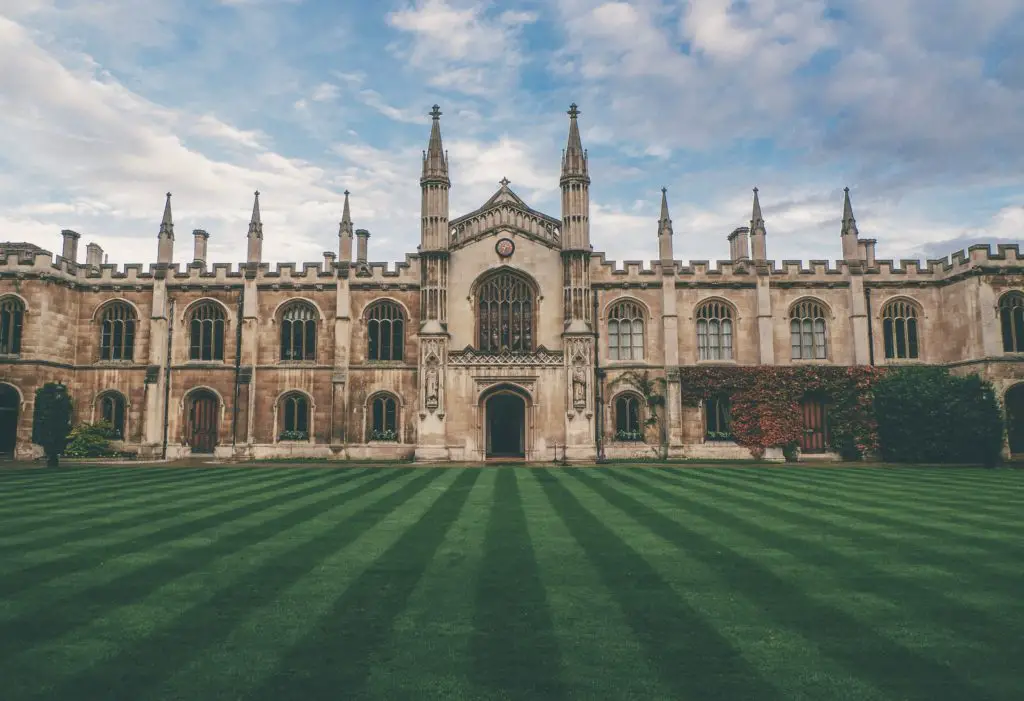 Is Saint Francis University a private school?
The answer is yes. Saint Francis University is a private school founded in 1847 with an undergraduate enrolment of 2345 with a campus size of 600 acres. When looking at its fees, one should be looking at a bracket of 39,278 dollars. The school is associated with Roman Catholicism even though very much inclusive. Ranked at 23 Regional Universities North, 53 in Top performers on Social Mobility, and 202 in Engineering Programs.
How can one be admitted to Saint Francis University?
Many people are always challenged or a bit anxious in applying to private school due to fear of a high standard of admission, if not then the fees. However, that doesn't mean with determination; one cannot secure a place in a private school. It is more than possible, especially considering that with good marks, bursaries are able to take care of the fees should that be an issue.
Admission
The acceptance rate of 75%
SAT scores between 1010 to 1020
ACT score of 22-26 
For Transfer students 
Application is accepted (Fall, Spring, and Summer)
Minimum credits to apply – 12
Minimum required college GPA – 2
For international students 
1 Fall rolling – Beginning July 1
Spring rolling beginning Dec 1
2. TOEFL paper required 
3. TOEFL internet required 
4 SAT considered 
5 ACT considered 
Academic Life at Saint University
Sanit university is a private school that dedicates more of its time to its student as it doesn't have large numbers of students in classes. This is to ensure that everyone has enough appropriate time with the lecturer to learn and prosper. This is one of the reasons that sets the institution apart.
The student-faculty ratio is 14.1, with 68.3 % of its classes with fewer than 20 students. Now that's some dedicated time to students (one of the indicators that it's private). Popular majors include Physician Associate /Assistant, Occupational Therapy/Therapist, Biology / Biological science, General Registered Nursing /Registered Nursing, Accounting, Elementary education and Teaching, Finance, Psychology, and Behavioural science. As a freshman, you are at least expected to obtain 87%.
As seen from the admission criteria, it's possible to attend Saint University regardless of it being a private school; however, it's also evident that one would need to give their best when admitted as the school focuses and aims to produce the best results. 
Student life at Saint University
Very much inclusive and allows a sense of freedom for the student, Once again living up to its standards as a private school. It has a gender distribution of 38% males and 62% females .65% of students live in the school residence while 35 live off-campus. The school is also very much involved in sports as they are part of NCAA1. The school also prides itself on full-on security and safety inside and outside the Campus.
Is the university affordable, considering that private schools are the most expensive?
This is a valid question, especially considering that when one thinks of a private school, we almost feel we can't afford the fees and funds irrespective of wanting the culture and experience of the university. Here is what one needs to know. The fees and tuition are 39,278, and room and board are 13,084.
Is there any financial aid available should someone need one?
It's not always easy taking care of the funds by yourself or if your family is struggling to afford one. However, the university does have assistance available should one need any to fund their studies.
Financial aid – This funding is awarded based on your merit and the inability of your family to afford the funding for your studies. If you have passed well and meet the standards of being accepted, however, your family can't afford it due to not meeting the financial bracket. The university is able to then assist in funding for your studies based on merit and your family's affordability.
Student loans – The student loan provided should roughly fall in line with your expected salary after graduating so that you are able to pay back the amount. According to Saint university, the undergraduate loan is 27 000 dollars, and your monthly federal loan payment would be 258 00 dollars. 
Scholarship- These are the kinds of funding you don't need to pay back. Scholarship varies; it can depend on merit, community activities, community involvement, or sometimes based on your financial status. However, even so, you need to be excelling in something to be considered for a scholarship.
Jobs- Being a student is always overwhelming with assignments and everything else. However, having a job can assist a lot. There are always jobs available on Campus to students so that they can lower the burden of their loans and fees. One based on their performance can either be referred to as a better-paying job. One can also apply to available jobs. That way, you are working towards paying for your studies.
Conclusion 
Saint Francis University is a private school and not a public one. Evidently, these can be seen first from its admission criteria (the standard); the number of admissions is limited to cater to students as seen classes have fewer no than 20 students granting more time for student-lecture interaction, which often leads to excellent passing marks. The safety and ranking of the Campus and how many its graduates quickly obtain work after completion hights it as a private school with exceptional culture and experience. Saint university is amongst the leading packs of education.