Leland Stanford Junior University popularly known as Stanford University is a private educational institution of higher learning. Stanford University is one of the top-ranked universities not just in the United States of America but in the world. It is easily a prestigious school that provides its students with a world-class standard of education. Stanford is a very selective school but still gets thousands of applications from students not just from the United States but from all over the world. This gives the school a very diverse environment as there are students from several cultures and backgrounds. In this article we shall see How Much Financial aid Does Stanford Give To International Students?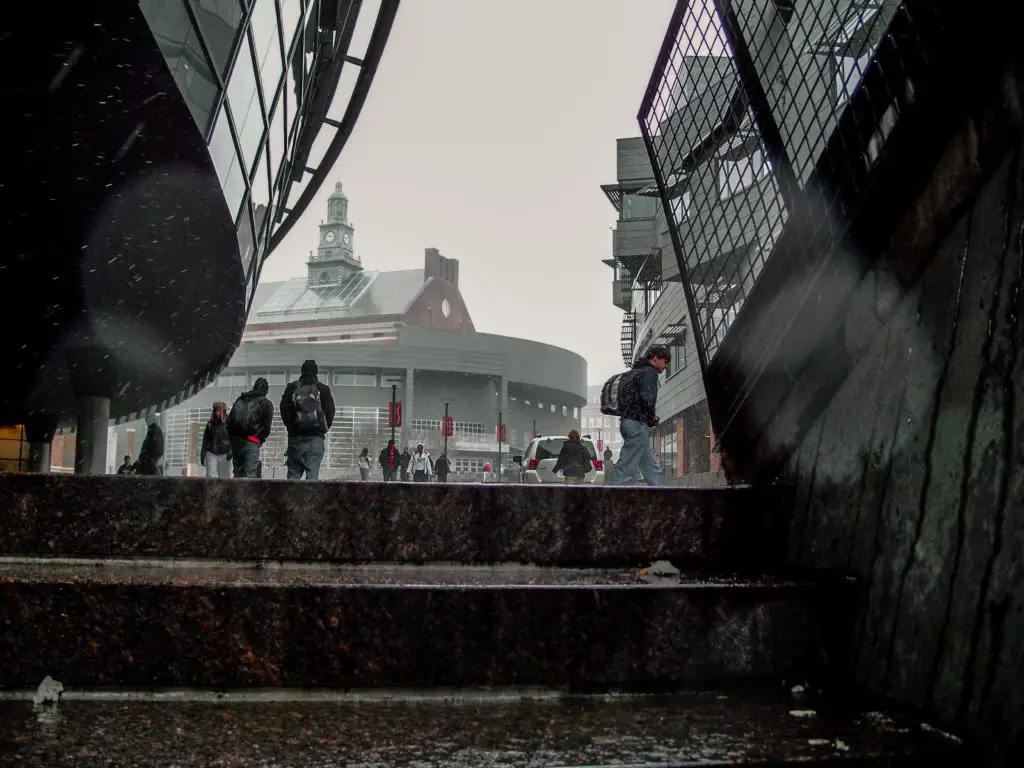 How Much Financial Aid Does Stanford Give To International Students?
According to Stanford University, there is a limited amount of financial aid for international students. This does not mean that they do not give aid to their International applicants, they do but International Students must state that they require financial assistance in their application for them to be eligible. If the need is not stated, the aid will not be given. 
Fees for International Students 
Bachelors
| | | |
| --- | --- | --- |
| S/N | Fees | Amount |
| 1. | Tuition | $55,473 |
| 2. | Other Student fees | $2,010 |
| 3. | Room and Board | $17,860 |
| 4. | Books and materials | $1, 305 |
| 5. | Personal Expenses | $2,250 |
| 6. | Total  | $78,898 |
Graduate fees at Stanford for International Students pay about $54,315 annually, which is about the same price. 
The tuition that is paid by students also depends on the course of study. Courses like Engineering have more expensive tuition and pay about $57,861. 
Financial Aid
Stanford University financial aid is need-based for both Undergraduate and Post Graduate Programs, and the university ensures that it fulfills the financial needs of the admitted students who cannot afford the fees of the university. A large percentage of the population at Stanford gets some form of financial assistance and the university urges students to state their needs during the application process. There is no specific amount given to International Students as a scholarship. The amount given depends on the income of your family and their ability to provide a college education and if you are eligible, the scholarship would be awarded.
 To assist international students, the university accepts external scholarship programs such as: 
OPEC Fund for International Development Scholarship.
Fulbright Scholarship.
Aga Khan Foundation Scholarship and a few others.
Stanford is also known to accept the most sought-after student from different parts of the world to increase its diverse environment and International presence on its campus. Stanford grants fully-funded scholarships for a select few.
Popular Programs Offered at Stanford
Students admitted to Stanford would have a plethora of programs to pick from. All programs are academically challenging and are taught in the best way possible. Stanford University has seven schools – the School of Earth, Energy & Environmental Sciences, the School of Engineering, the School of Humanities & Sciences, the Graduate School of Business, the Graduate School of Education, the School of Law, and the School of Medicine.  
The School of Engineering is the most popular school at Stanford and is ranked as the second-best Engineering Program in the United States.
The most popular majors in the University are:
Computer Science Major.
Economics Major.
Human Biology 
Management Science and Engineering major.
Symbolic Systems Major.
Political Science Major.
Cognitive Science Major.
Mechanical Engineering Major.
Electrical Engineering Major.
International Relations Major. 
Why You Should Study At Stanford?
Why you should study at Stanford? That is funny. The reputation of Stanford precedes it, that when one simply hears the name all that comes to mind is its educational standard and its prestige. There are a lot of obvious reasons why you should apply to study at Stanford – Its World-Class educational standard, athletics, good weather, and beautiful campus environment. These are all good reasons, but the most tangible benefit of attending Stanford University is the network. Throughout your stay at Stanford University, you will be surrounded by highly intelligent people and one of the most brilliant minds of your generation.
This would be a challenge for you and help you to become the best version of yourself. The Graduates from these institutions have been known to do brilliant and interesting things after college. The connections made while in this University can help you build your life after graduation and be a tremendous advantage to you.
Is Stanford Difficult To Get Into?
Leland Stanford Junior University is a tier 1 alongside Harvard, Princeton, MIT, Yale, University of Chicago, Caltech, Columbia Brown, Northwestern, The University of Pennsylvania, Dartmouth, Duke, Vanderbilt, Cornell, John Hopkins, and Rice.  These schools are inarguably best for providing a world-class standard of education. These schools have an acceptance rate of below 10%, making it difficult for students to get in. of all these Tier 1 schools, Stanford is the most competitive with an acceptance rate that has dropped from 5% to 4.69%. 
Conclusion
Stanford is competitive. It is competitive for students in the country and it is more competitive for students outside the United States. As an International Student thinking of schooling abroad be it for a Bachelor's Program, Masters or Ph.D. some financial sacrifice must be involved for the cost of immigration. There are a lot of amazing and less competitive colleges in the United States that welcome International students with open arms and still give a world-class standard of education. It is best to weigh your options before committing to Stanford. As competitive as it is to get admission so is it competitive to get Financial Aid, especially for International Students as they have limited Financial Aid for International Students. 
Stanford is still an amazing place to be and you would not regret attending such a prestigious school. 
Frequently Asked Questions
1. What GPA Should I Have To Get Into Stanford?
With the really low acceptance rate, a lot of effort needs to be put to get admission to Stanford. You need to have a GPA of 3.96 to be a competitive candidate. 
2. Who Are The Notable Alumni of Stanford?
Stanford has graduated several notable people in the world today who have gone on to make a difference in their respective fields. 
Sundai Pichai – CEO of Google Inc.
Larry Page – Co-founder of Google.
Sergey Brin – Co-founder of Google.
Reese Witherspoon – Actress
Tiger Woods – One of the Greatest Golfers of All Time.
Jennifer Connelly – Actress.
Issa Rae – Actress.
Jawed Karim – Co-founder of YouTube.
Sally Ride – First American Woman to Go in Space.
Reed Hastings – Co-founder of Netflix