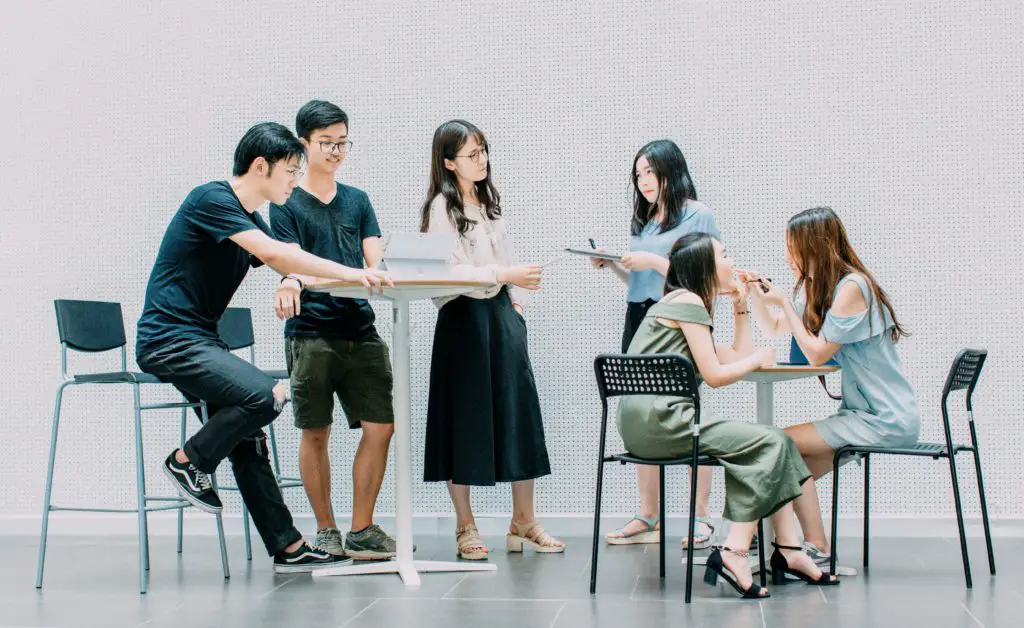 To know what is a non-traditional college student …read on this article…
SIdeally, people believe in getting into college as soon as they are done with high school. This is true for some people while for some others, it does not happen like that. The other set of people is called non-traditional students. They do not go to college as soon as they leave high school and this can be due to a couple of reasons.
According to the National Center for Education Statistics, a non-traditional student is a college student who is 24 years or above and is enrolled in a college one or more years after completing high school or on a part-time basis. They did not receive a standard high school diploma and got into college by passing GED or other equivalent exams.
Characteristics of non-traditional students
These are the things you can spot in non-traditional students. They are:
• Age: Non-traditional students are usually older than traditional students. According to NCES, they are 24 years and above.
• Non-traditional student enroll in college for the first time after one or more years of graduating high school. 
• Having a GED instead of a standard high school diploma.
• They may be enrolling in college to start a new degree.
• They study on a part-time basis: Due to the nature of the timing of their studies, they may have families or businesses outside of school. So, it is safe to say that being students is not their only life role.
• They take most of their courses online.
• Sometimes, they are financially independent of their parents or families. 
Reasons why there are non-traditional students in colleges
With the rate of constant decline in economic growth, not just in the US but all over the world, people are looking for more steady sources of income. People want to be able to take better care of their families. People want to have more than just jobs, they want careers. Careers that only being educated can get them. 
Here are a couple of reasons why people study non-traditionally:
• Older people go back to college to earn a degree so that they can have careers and not just jobs. Non-traditional students mostly have one major drive and that is to be able to take better care of their families. To be able to do that, one has to have a college degree.
• Some non-traditional students who are parents study to be better for their children and encourage their kids to be better students too. 
• Changing careers: Some non-traditional students are in colleges because they are changing career paths. 
• Financial problems could have been another reason why they did not get into college on time. Due to certain circumstances at certain times in people's lives, they may have different priorities. Someone who cannot afford to go to college at a certain time can decide to start a business, make money and then go back to school afterwards.
• There are first generation students. First generation student are students who are the first in their families to go to college and earn a degree
• There could also be personal reasons like traveling or starting a business behind skipping a couple of years before going to college.
Challenges non-traditional students face
Some problems non-traditional students face in colleges include: 
• Difficulty balancing all their responsibilities: We have already established that these students have roles or responsibilities outside school. Because of this, they may have a hard time balancing everything. This is one of the reasons why they take most of their courses online.
• Feeling too old to be in college: Due to their advancement in age, non-traditional students often feel like they are the oldest people in college and like they stick out in classes. This sometimes affects their self-confidence
• Getting frustrated with some things: Learning to use modern technology could pose a problem for non-traditional students. Studying these days involves the use of a lot of learning tools and having been away from school for a long while, this could be a bit frustrating for non-traditional students.
Advantages of being a non-traditional student
Although there are challenges associated with being non-traditional students, it comes with some advantages. Some of those advantages include:
• Being very good with time management. It may not be easy at first but as time goes on, non-traditional students turn out to be more organized and champions at time management. This is because they have learned to multi-task to stay on top of things with business, their families, and school.
• Dedication: Non-traditional students are naturally more goal-oriented and dedicated to their studies. This is because going to school has been a lifelong dream of theirs and now that they have that, they want to make the best use of the opportunity.
• They are wiser: This is quite natural because they have had more life experiences than traditional students. They also have better problem-solving skills.
• Because of the life experiences they have had, they tend to have more direction than traditional students who may decide to change their majors or switch schools.
Conclusion
Being a non-traditional student in a college can be very challenging but it is not impossible. Just feel free and do your thing. Free tips: You may want to develop a working system that will help you stay organized and on top of things. Do not leave your work for the last minute and feel free to reach out to your professors if you need any help. 
Frequently asked questions
1. How common are non-traditional students?
Answer: A study by the NCES in 2015 found that 74% of American undergraduates can be considered non-traditional. So, if you are a non-traditional student, you are not alone. The non-traditional way of studying is gradually becoming the new norm. 
2. Will I be as successful as traditional students?
Answer: Of course you will. There is absolutely no reason for you not to be. Believe in yourself.
3. Does taking a gap year make me a non-traditional student?
Answer: No, it does not. Non-traditional students are at least 24 years old and may have full time jobs while being students.