Indiana University is one of the most prestigious research universities in the USA. With a large number of courses, a fruitful environment, and tons of prolific facilities, this institute has become a true catalyst in building the careers of thousands of students. Now being a student or parent you might think that getting admission is all you should think about. However, there's one more thing you should give thought to. Let us know 'What Are The Best Dorms At Indiana University?'.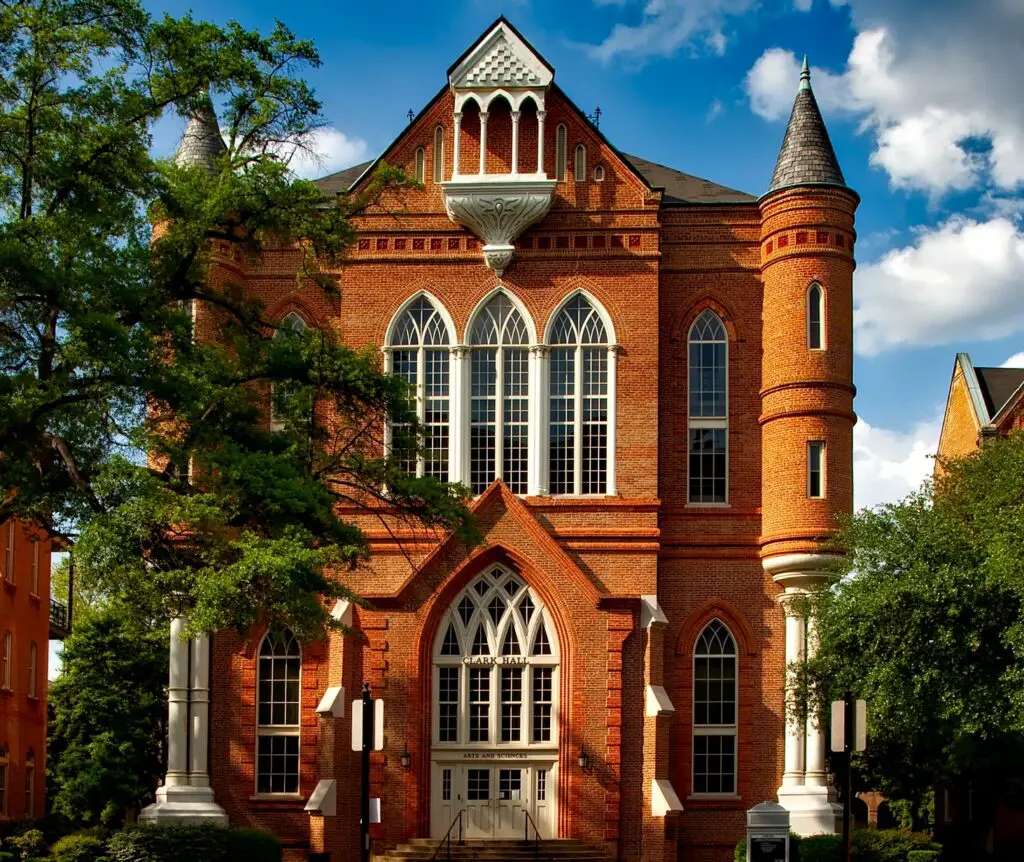 Best dorms at indiana university
Settling down in hostels or dormitories could be challenging for many students. Especially, in a place like Indiana University where they have plenty of options and it's hard to pick just one without knowing what each one is offering. With this article, aspiring students will be able to choose the right dorm for themselves. They'll know what exactly these facilities are offering in lieu of their fee. So let's take a quick sneak peek into the proverbial dorms of IU.   
Top Dorms For Students At Indiana University
1. Briscoe
Located near the IU athletics zone, this dorm has been a great choice for students who look for excellent facilities. Also, its bathrooms have been quite popular among the candidates. Due to the proximal location, the dwellers never find any inconvenience in meeting their friends staying in other dorms. 
2. Collins
Run by a student-led community, this dorm gives a very prolific environment to the freshmen. If you talk about facilities, then there's a game room, music room, computer labs, community bathrooms, and kitchens.  The dorm has a very welcoming aura toward the new students who need it the most.
3. Hillcrest
Think of any real estate agent pitching a property for its fetching view of the outside area. One look at hillcrest and you would surely associate this dorm with that context. Students residing in this facility enjoy a perfect view of the campus alongside the centrally air-conditioned rooms. 
4. Eigenmann
Another dorm that has all the flagship privileges that the students look for. It offers a variety of rooms along with a computer lab, library, music room, game room, study room, and community bathrooms on each floor. Besides all that, it is located at walking distance from the Student Recreation Sports Center. 
5. Wright
It might be interesting to know that Wright Quadrangle is the oldest dorm at Indiana University. The central location makes this dorm near almost every place on campus. Students will have a community bathroom on each floor along with a computer lab, game room, and music room. 
6. McNutt
All things considered, McNutt is probably the best dorm the university offers. It is certainly the largest residence center that comes with a number of lounges and study rooms. Furthermore, students can explore various dining options and make their leisure time absolutely memorable.
7. Foster
The dorm boasts of having its own neighborhood consisting of seven buildings. The air-conditioned rooms and community bathrooms ensure total comfort for students. Moreover, students get a study room, game room, and computer lab along with close proximity to McNutt dining hall.  
8. Ashton
The exclusive availability of single bedrooms makes Ashton quite popular among students. It further sweetens the pot by offering a shared kitchen on each floor, a computer lab, and a study area. They will share a community bathroom while enjoying the vicinity of Wright Eatery and Union Street Market. 
9. Teter
The students of Teter enjoy being close to so many attractions at the university. This centrally-located dorm gives easy access to the IU bus route, classes, eateries, and the Student Recreation Sports Center. Also, the dwellers get all the basic amenities like a computer lab, exercise room, game room, and community bathroom. 
10. Union Street Center
The USC living experience is definitely unique for students. The fully-furnished apartments with air-conditioned rooms and an elevator add quite a plush touch to their stay. Also, it is quite close to the campus and has all the basic amenities.  
How To Choose A Dorm For Yourself?
Choosing a dorm in college is quite different from picking an apartment for living in. In the former context, you need to be wary about the environment for studies and facilities. For students, it is important to have veritable information about the dorms they're being offered.  
Things To Consider Before Getting A Dorm
First, decide the things you want to prioritize.
Consider dorms that are near the campus and other facilities.
You may not get everything in one place, so compare and then choose.
Try talking to senior students who can tell you more about the dorms.
Conclusion
Finding a suitable dorm is a part of your academic journey. While it may not look like a big thing at first, it could massively affect your studies. Therefore, students need to be careful while choosing a residence. Thankfully, for those going to get inducted into Indiana University, the options are plenty.