Remember when Monica said to Rachel "Welcome to the real world! It sucks. You're gonna love it!" when she had to be on her own, manage her expenses and stuff? But these words hit hard on every one of us. Let us learn 'What Can I Get With My Student Discount?'.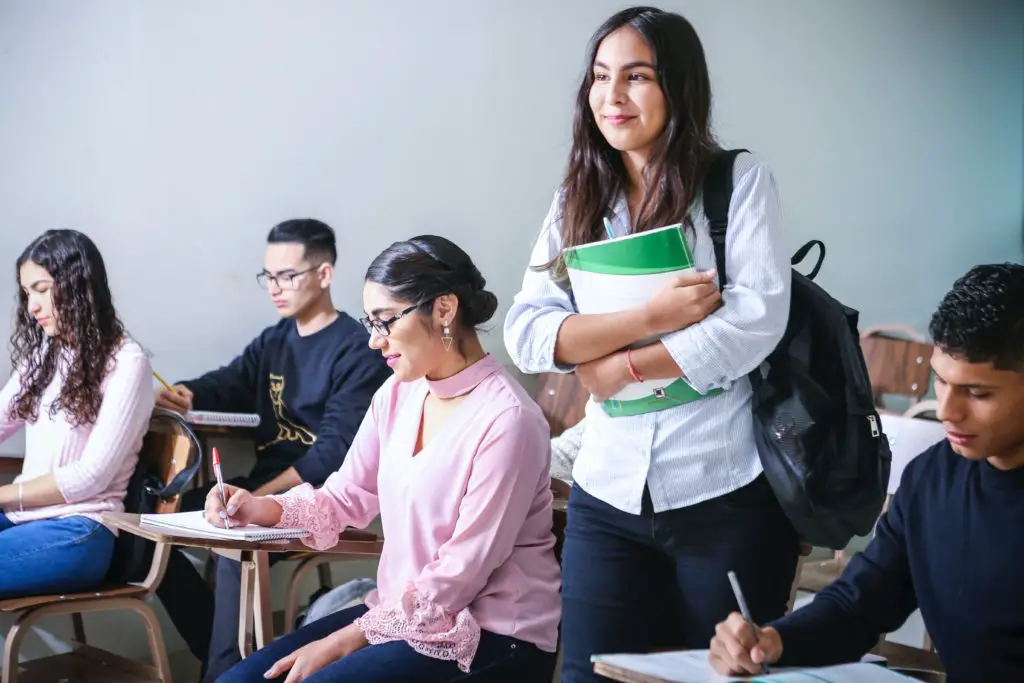 While the USA is the world's most powerful country and has the world's largest nominal GDP it surely has its perks but there are 2 sides to every coin and so living as a student here managing own expenses, paying for own education is tough that's why today we're going to show you some ways wherein you can get several discounts and save your money. Let's dive right into it:-
Commodities wherein you can access StudentID
From necessities like food and clothing to amusement activities, you can get great discounts on your StudentID if you know the brands offering the discounts and how you can avail them. 
1. Food
'Good food, good mood' cannot be more rightly said as I once read a meme that said "I now realized that I wasn't angry, just hungry" and so the food we eat affects our mood, emotional and mental state but dining out in the States can be a little expensive but with your StudentId, you can get discounts at this restaurants and save your money.  You can eat at restaurants like Subway, McDonald's, Dominos, and Burger King as they offer up to 20% student discounts. You can also use websites like Restaurant.com https://www.restaurant.com/ and apps like OpenTable https://www.opentable.com/m/mobile-apps/ to help you get more amazing discounts and gift certificates.
2. Clothing
"Style is a way to say who you are without having to speak" ― Rachel Zoe
Are you tired of wearing the same clothes to your class, work, and parties repeatedly? We can understand, who doesn't want to look good and have clothes that define your personality, being a student it can be difficult to keep up with this but brands like Levi's, PacSun, ModCloth, BananaRepublic, Topshop, J.Crew, and Madewell all offer 10-15% discounts to students on their official websites and in-store too. Let us know if you loved updating your wardrobe while saving money.
3. Electronic Devices
Being a student devices like a laptop or iPad is a necessity and a must to have. Companies are aware of it too and so they offer discounts to students. Given below is the list of companies that offer the percentage of discounts on their products to students:-
 Microsoft gives 10% on its products and software like Microsoft Office.
 Dell gives a free gift when purchasing a new PC.
 Apple also offers $200 off to students on the new Mac
Lenovo gives 5% off when buying a new laptop or computer
This is the data of current times but discounts keep varying from time to time for electronic devices. So make sure to look at the data about the discounts of that time when you decide to purchase an electronic device.
4. Amusements 
While studying is the main aim of a student's life it is also important to acknowledge that these are the days of your youth and you must spend some time doing things that make you happy, create memories, have fun, explore famous sites, go on adventures, discover joy in the smallest of things and making every moment count. As these will be the days you will look back with a smile on your face and tears in your eyes realizing that this surely was the time of your life. These things are also necessary for you right now to have good emotional and mental health helping you to perform better in every aspect of your life.  
Listed below are all the activities for your amusement offering discounts to students:-
Cinemark is a website that gives students discounts when booking a movie ticket. You can look for a cinema in your area and avail the discount. http://www.cinemark.com/discounts-student-discounts
The Museum of Modern Art in New York gives up to 50% discount to students, what are you waiting for? Grab this golden chance and explore the art.    https://www.moma.org/
Sports Events, Concerts, Performances
MLB and NHB both offer student discounts on tickets in certain cities.
Sometimes, you can also get in free for a concert or performance just because you're a student. Keep checking the websites of local arts organizations to avail of discounts. 
Sign up for Amazon Student and get all the perks of a Prime membership at half its price also you get the first 6 months free and can cancel your subscription at any point after that.
Spotify gives 50% off to student members.
Apple Music also gives student discounts.
You can also get a discount on public transport if you go to an urban campus, to know more check the website of your local public transit provider.
The New York Times offers a cheaper subscription to students, so now you can stay up to date with what's going on in the world too.
When traveling get an airfare discount and  cheap hotel rates on StudentUniverse  https://www.studentuniverse.com/
5. Skills
Being a student it is important to acquire as many skills as you can to help you in landing jobs in your field as well as make you competent in the working world. And the best thing about skills is that you can learn them!
SKILLSHARE helps you to learn pretty much any skill that you want to, from cooking to music production they have various courses available, you can visit their site to know more. They give a 1st-month free trial and after that, you can get your subscription with a student discount.
ADOBE CREATIVE CLOUD is a one-stop solution whether you want to create/edit videos, create illustrations or edit your photos. Adobe offers Illustrator, Photoshop, and After Effects to students at just $19 per month, saving you almost 60% of the money that would ideally be spending if it wasn't for the student discount.
Conclusion:
Never thought being a student would be this advantageous, did you? Well, now you know. Enjoy! Next time you're out don't forget to check if there's anything that you can get a discount for on your studentID. Hope this article was informative for you.